St Andrew's has excellent facilities which are available to rent for the wider community. Apart from the Church itself (which is normally not for rent) we have a smaller Parish Room for around 10 to 15 people, a large Parish Hall for up to 80 to 100 people.
The facilities are not available for parties and private celebrations.
For all kinds of booking enquiries please contact the Hall Manager.
The Parish Hall
The Parish Hall offers space for up to 100 people and has all the usual meeting facilities: tables, chairs, a screen, a projector and a flip-chart. The kitchen is available for drinks. The Hall has 4 toilets, 2 of which are fully accessible.
https://calendar.google.com/calendar/embed?src=jarromstreetbookings%40gmail.com&ctz=Europe%2FLondon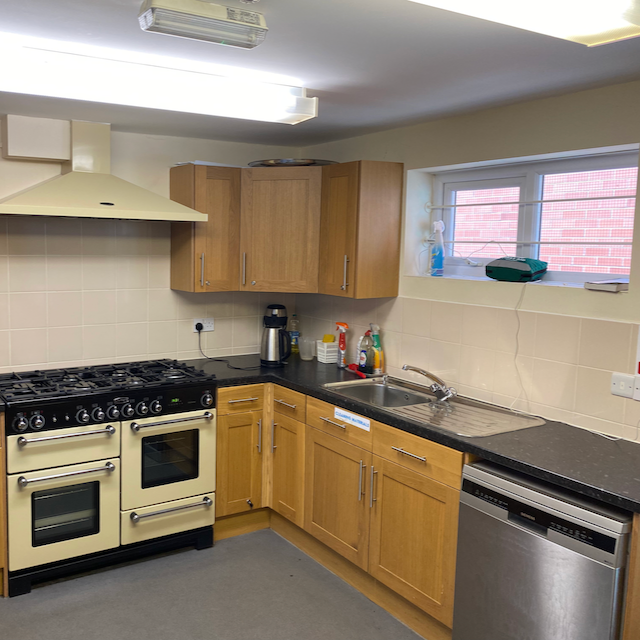 Standard Rental Charges
PARISH HALL
1st Hour
Further hours
4 hours
Daily (up to 8 hours)
Hall Hire Only
£30
£20
£80
n/a
Hall Hire with use of kitchen
for beverage serving only
£50
£20
£100
£150
Car Park use per car (if available)
£5
n/a
n/a
n/a
The Parish Room
The Parish Room is suitable for smaller gatherings of up to 15 people. It has its own accessible toilet and tea point and the same audio visual facilities as the Hall available (TV monitor, projector, screen, flip-chart).
Standard Rental Charges
| PARISH ROOM | 1st Hour | Further hours | 4 hours | Daily (up to 8 hours) |
| --- | --- | --- | --- | --- |
| Room Hire Only | £20 | £15 | £60 | £80 |
| Use of Tea Point and China | £10 | n/a | n/a | n/a |
| Car Park use per car | £5 | n/a | n/a | n/a |
https://calendar.google.com/calendar/embed?src=cjsamq5o8pp5v8l1s2teo030g4%40group.calendar.google.com&ctz=Europe%2FLondon