Education is for questions, not for solid and secure answers.
In collaboration with different Religion & Belief institutions and communities in the city we aim to offer a space to look at some of the difficult issues around community cohesion, dialogue and the interface between academic research and peoples' religion & belief identity.
St Andrew's is staffed and open every day for the daily Mass and also on Monday between 9am and 12pm: get some Hygge, please feel free to come in and see us.
Future Events:
All Souls Project Choir
This is a way to join an exciting choir project without signing your life away. It's an ideal and fail-proof way of trying out whether this sort of thing is for you. We aim to have 4 choir projects a year, the next one is for All Souls.
People of all abilities and experiences are welcome to join.
You do not have to be able to read sheet music.
Each voice will be supported by a professional singer you can follow and 'hang on to' – making things both stable and easier. This also means that the project cannot fail, the professionals will carry everybody along.
I am delighted that Leicester based musician, teacher, singer, organist, pianist and conductor John Gull has accepted leading this project at St Andrew's.
The three rehearsals at St Andrew's 7pm – 8:30pm are (you need to able to firmly commit to at least two of those):
Tuesday 10th October 2023
Wednesday 25th October 2023
Wednesday 1 November 2023
On All Souls Sunday 5th November the project choir will sing during the 10.30am Mass at St Andrew's.
Lecture Thursday 12th October, 6pm
Michael Brierley: 'Honest to God Sixty Years On: The Significance of John Robinson Today'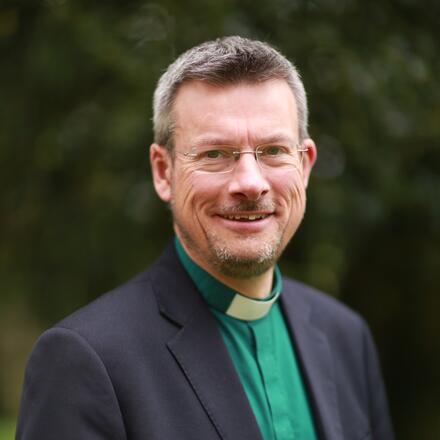 Michael Brierley is director of formation at Ripon College Cuddesdon, an Anglican theological education institution near Oxford. He is the editor of Public Life and the Place of the Church (Ashgate, 2006), Life after Tragedy: Essays on Faith and the First World War Evoked by Geoffrey Studdert Kennedy (Cascade, 2017), and A Way of Putting It: Sermons of Peter Atkinson (Sacristy, 2023).
Courses
We usually do two courses a year about issues of faith – watch this space.
May Festival 2024 with Archbishop Rowan Williams
Our May Festival will happen on Monday, 13th May 2024, 7pm. The former Archbishop of Canterbury Rowan Williams will preside and preach.
National Pilgrimage to the Shrine of Our Lady of Walsingham, Monday 27th May 2024
Special offer for St Andrew's Regular Congregation (tickets from Fr Johannes):
Ticket for Transport, Reserved Seat £10
Children (under 18) go FREE
FREE unreserved seats first come first served on the day
Non-congregation tickets £25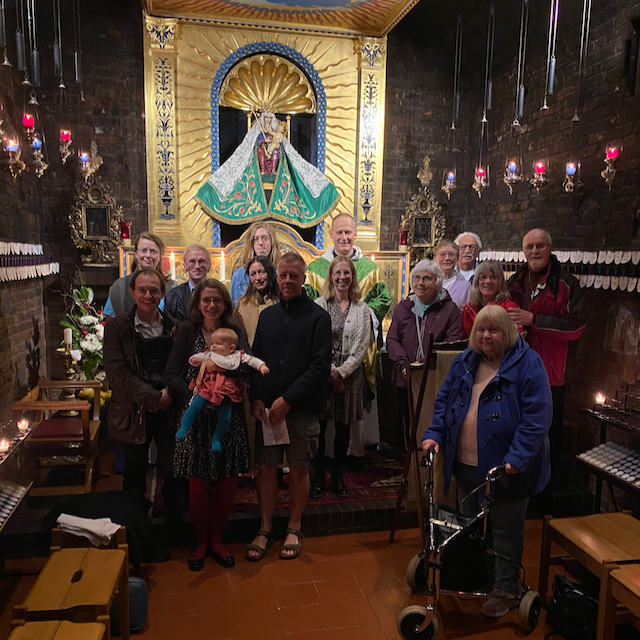 Programme for the Day
0745 Arrive at St Andrew's (free parking)
0800 Coach leaves St Andrew's
1100 Coach arrives
1200 Mass in the Abbey Grounds (outdoor)
1300 Picnic in the Abbey Grounds
1430 Sermon
1500 Procession through Abbey Grounds and Village
1530 Benediction
1600 Finish and return to coach
1630 Coach stops for Fish & Chips
1900 Coach arrives at St Andrew's
Bring with you
Food and drink for yourself for the day
Something to sit on (blanket or folding chair, ask Fr Johannes if you need to borrow something)
Clothes for all weather (we are outdoors all day and the weather can be anything from hot and sunny to cold and wet)
A small amount of pocket money if you want to buy something in the shop
What's so special about Walsingham?
Little Walsingham is a small village in Norfolk in the east of England. It is located near the coast in an area which is both very beautiful and ancient. Walsingham has been England's busiest place of Pilgrimage for hundreds of years, following an apparition of Our Lady in 1061. After the destruction of the Shrine during the Reformation it was re-established in 1931 and has again become a place of Pilgrimage for Christians of different denominations and backgrounds.
A lamp for our parish has been continuously burning at the Shrine for many years. Besides the official parish link people from St Andrew's have been travelling there for decades and many here feel attached to the place. We have a Cell of Our Lady of Walsingham in the parish formed by those who regularly travel there (speak to Fr Johannes if you want to find out more). It's a place which is soaked in prayer and unfailingly touches many of us in ways which are difficult to explain.