Get the Church ready for Easter
It would be delightful if you could spare some time to help tidying up and make the church look ready for Easter. We are meeting this coming Holy Saturday 8th April from 9.15am to 11.15am. There will be cake – Triduum or not! Would you help?
Service Times for Holy Week, the Sacred Triduum & Easter
The Mass of the Last Supper will (as usual) contain the Washing of Feet. This is both an acutely embarrassing and a very powerful experience. I will not put out a sign up sheet but simply put 12 chairs at the front of the church at the service – I dare you to let me wash your feet.
Holy Monday, 3rd April, Mass 8am & 7pm
Holy Tuesday, 4th April, Mass 8am & 7pm
Holy Wednesday, 5th April, Mass 12.30pm and 7pm
Maundy Thursday, 6th April 7pm: Mass of the Last Supper followed by the Watch of the Passion until 9.30pm
Good Friday, 7th April, 2pm: Celebration of the Lord's Passion
Holy Saturday, 7pm: Easter Vigil at St Mary de Castro Church (LE1 5WH, NOT at St Andrew's)
Easter Day, 9th April, 10.30am: Solemn Mass of the Resurrection of Our Lord
There will be NO EARLY MASSES in Easter Week – Wednesday 12.30pm will happen as usual.
Easter Lilies and other flowers
As every year it would be lovely if people were going to sponsor some of the Easter flowers in memory of a loved one. Please write "EASTER FLOWERS" on a GiftAid! envelope.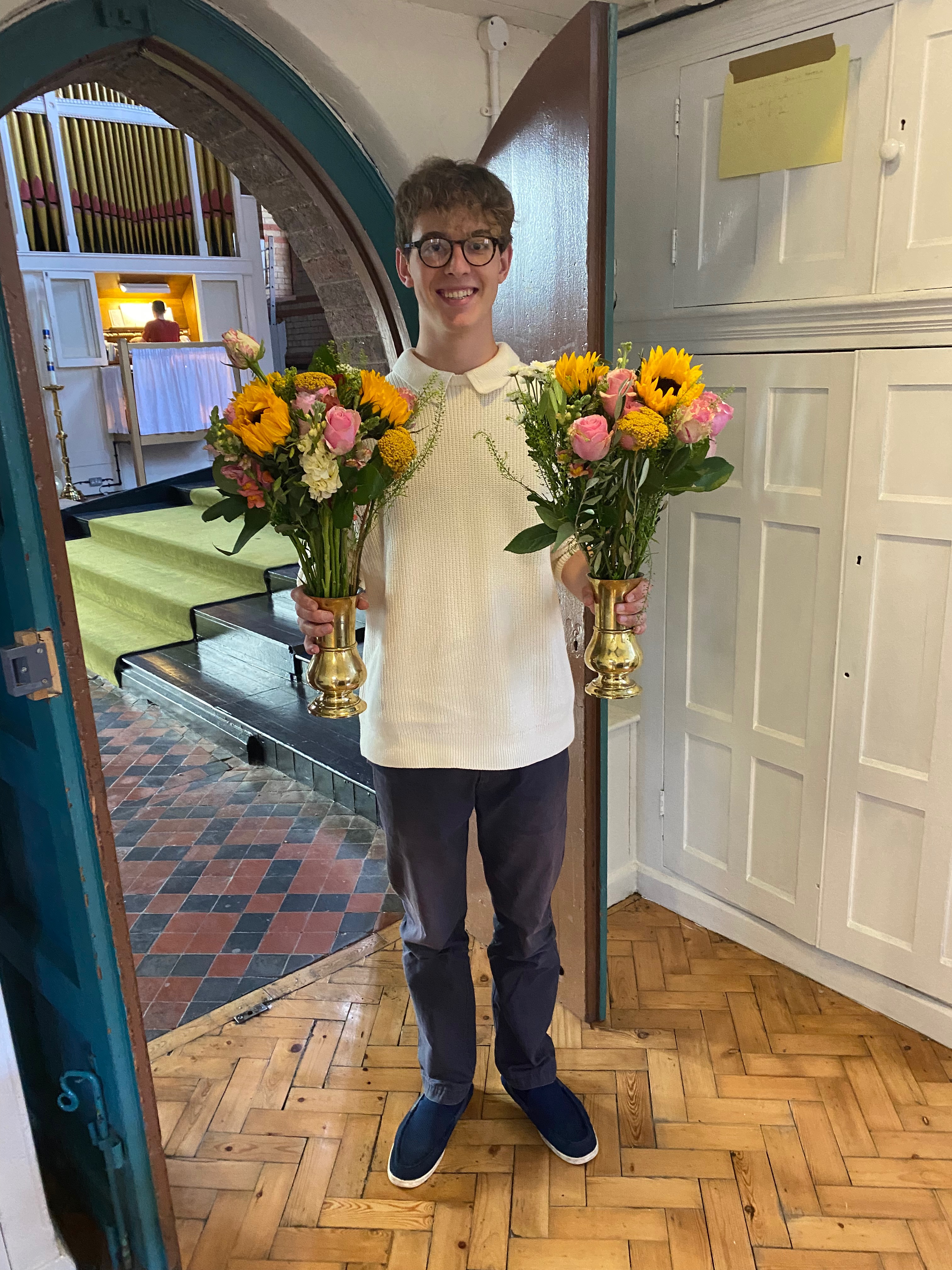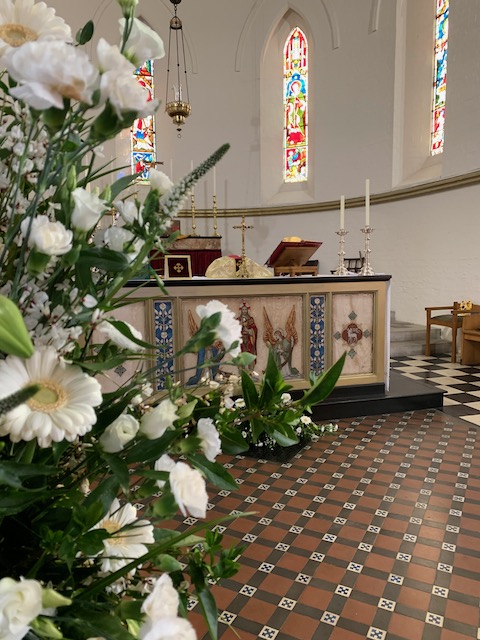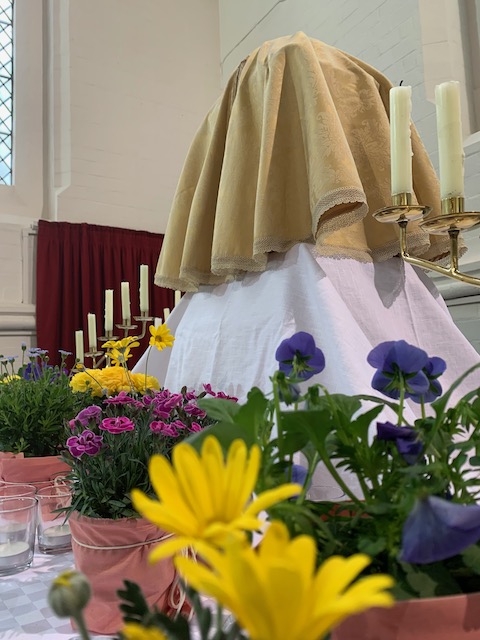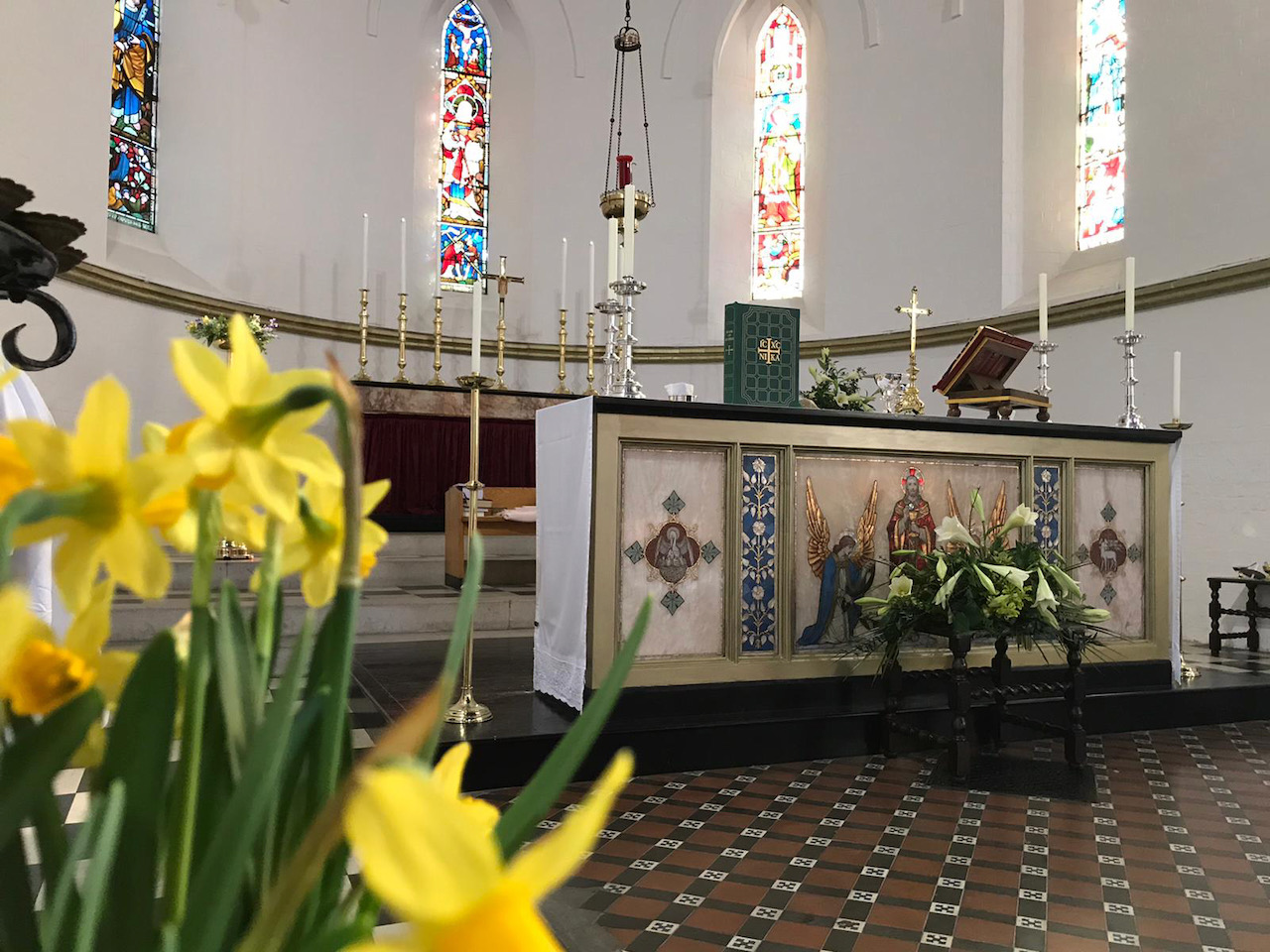 Funeral Arrangements for John Rossiter
A memorial service for John will be held at St Andrew's on Wednesday, 19th April at 3pm, followed by drinks at the Sir Robert Peel at John's request. John's wish was for any donations to go to LOROS and Motor Neurone Disease Research at the University of Sheffield. There is a collection box in the pub (just ask the staff) and donations will also be possible at the service. Louise and Moira have set up a JustGiving page here.
Archbishop Rowan @ St Andrew's
It was great to see the church packed for the lecture with Archbishop Rowan Williams on Friday evening. A big thanks for Fr David Jennings, the Diocesan Catholic Fellowship and De Montfort University for arranging the visit. Dolly remains convinced he came solely to visit her…
Easter Project Choir
It was delightful to listen briefly to the Easter Project Choir – there are about 20 people gathered and I am very much looking forward to them singing on Easter Day.