National Pilgrimage
It has been a very busy and successful week at St Andrew's. On the Bank Holiday Monday about 30 of us went to the National Pilgrimage at the Shrine of our Lady of Walsingham – which after a pause of 2 years was finally happening again. I usually manage to sort the weather for these events and we were blessed with sunshine, excellent company and quite a good attendance crowd of around 1800 people.
Next year we go again and the plan is to make the trip completely affordable to everybody including the fish & chips on the way home…. watch this space!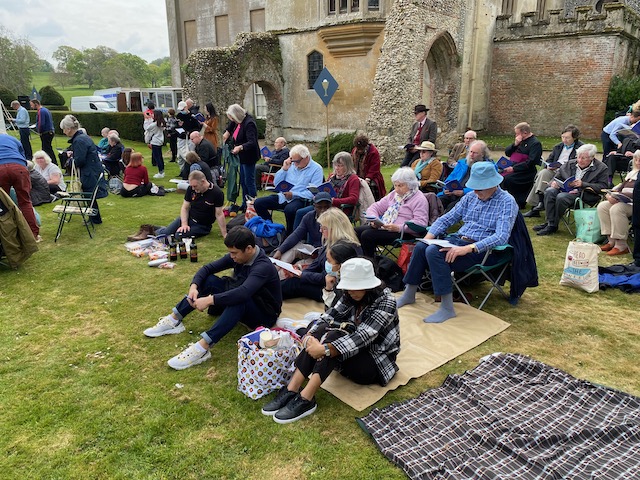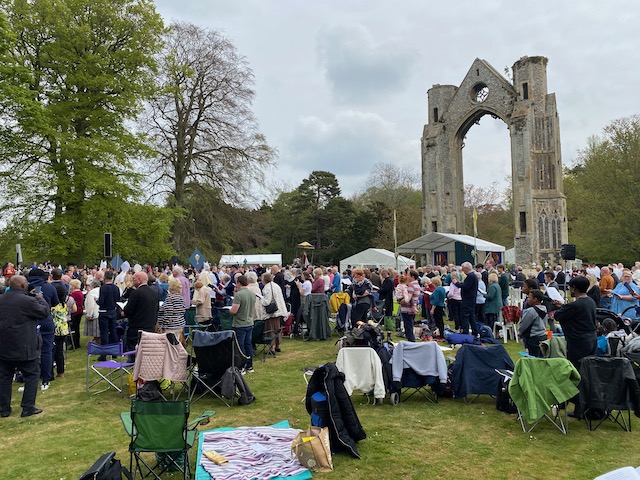 May Festival
Thanks to a beautiful Memorial Service on Friday the church was covered in the most amazing flower arrangements (thank you Mark!) ready for Sunday and the Festival on Monday. On Saturday a group of us sorted the garden and the surrounding land and flower beds and a lot of people helped with food preparation and logistics for the evening. In time for Monday the statue got restored in repainted (thank you Ben!), the carrying device reconstructed and repainted (thank you Matt!) and the Canopy rebuilt (thank you Mick!). I am still buzzing from the event and it was great to have Bishop Michael from Lichfield with us and quite a few people from the wider diocese. I will need to recover for a bit but I am looking forward to next year. The pictures speak for themselves I hope.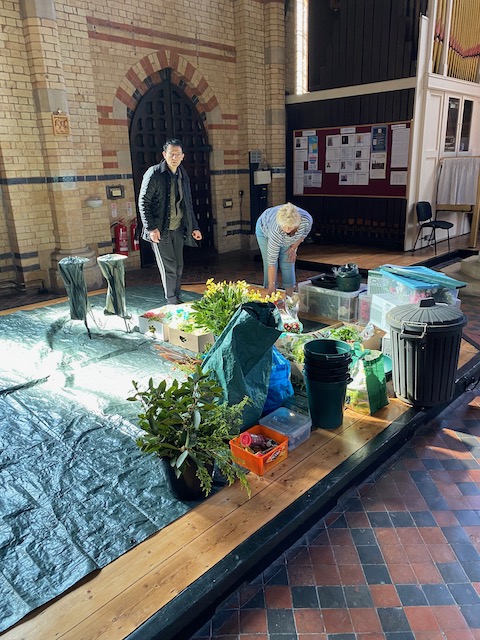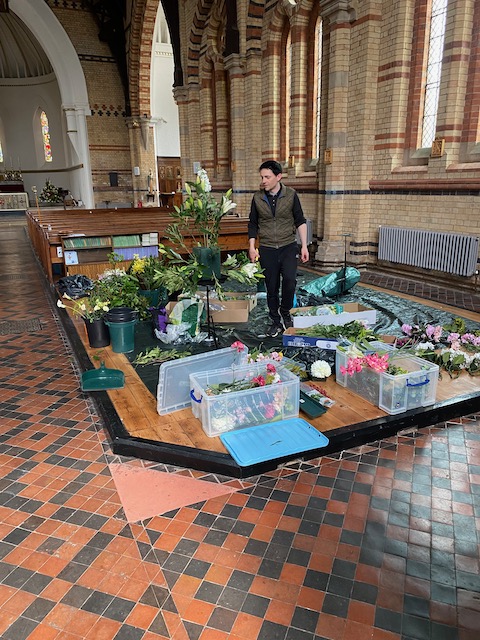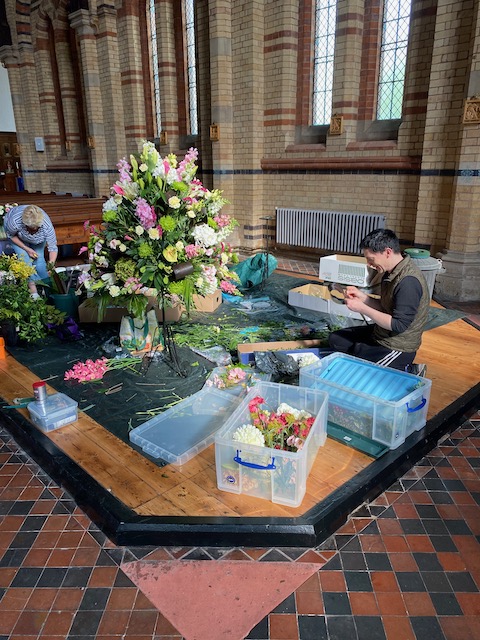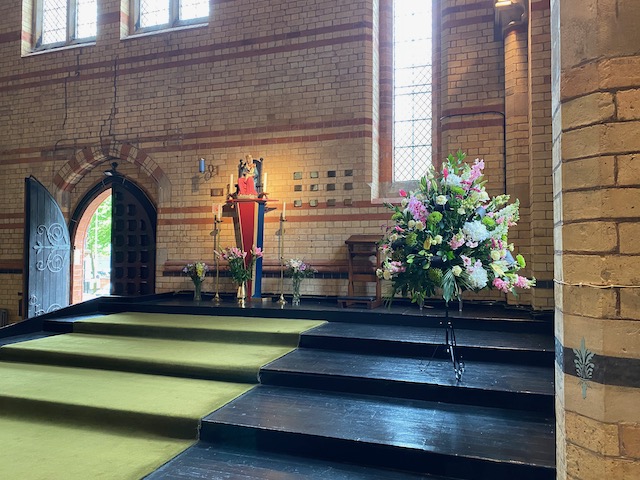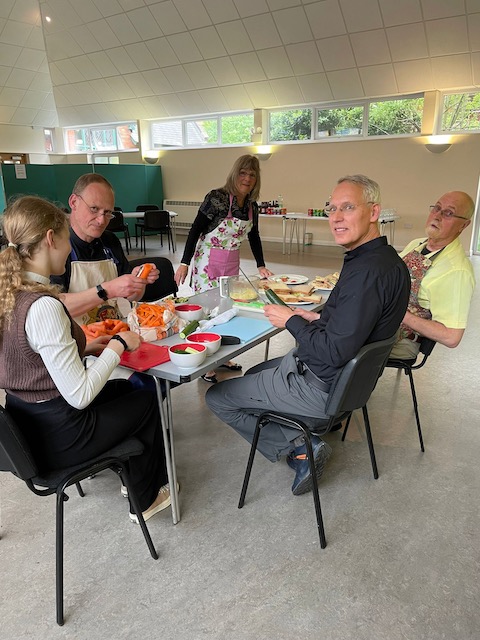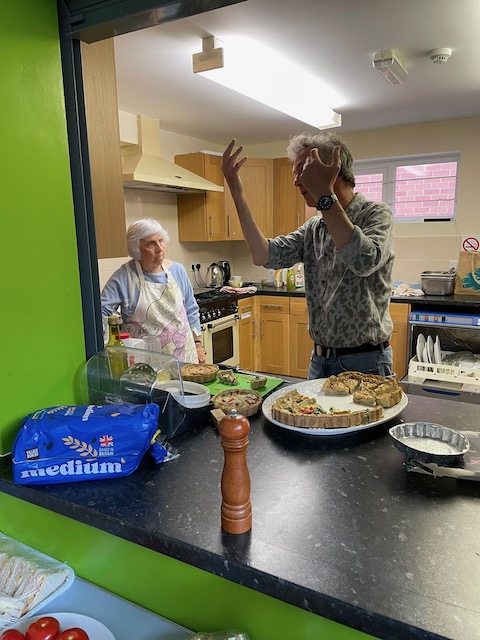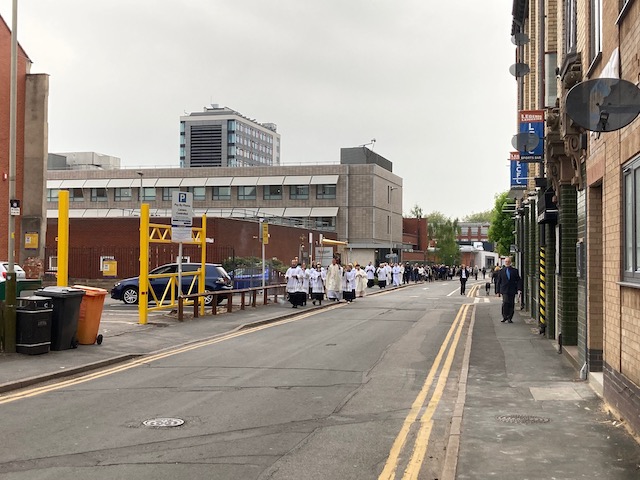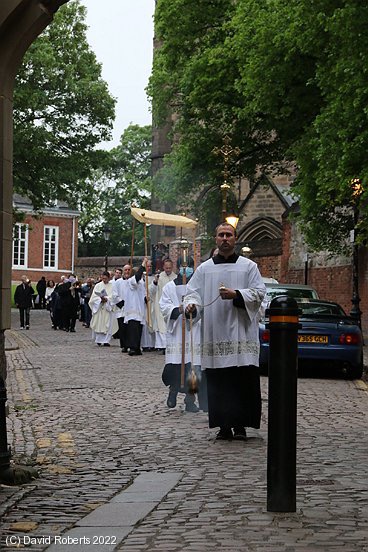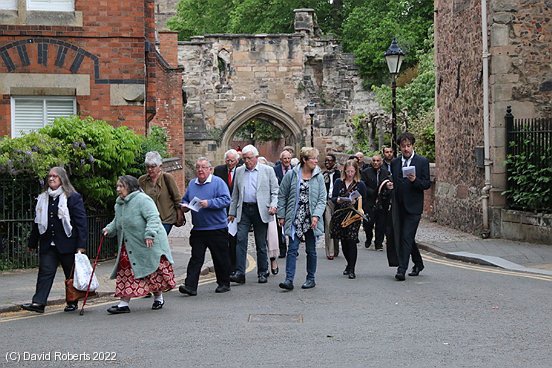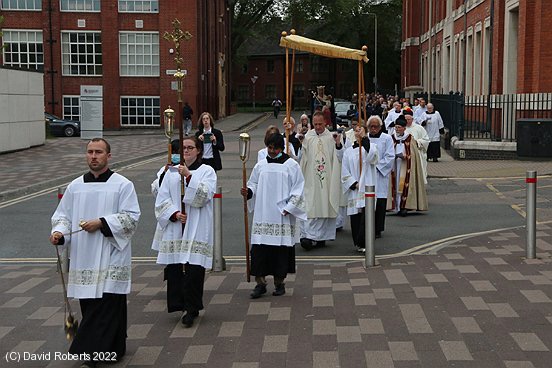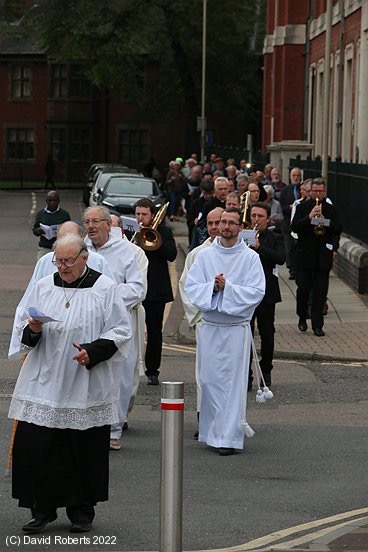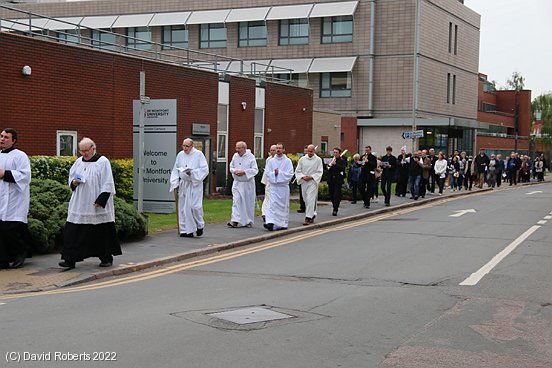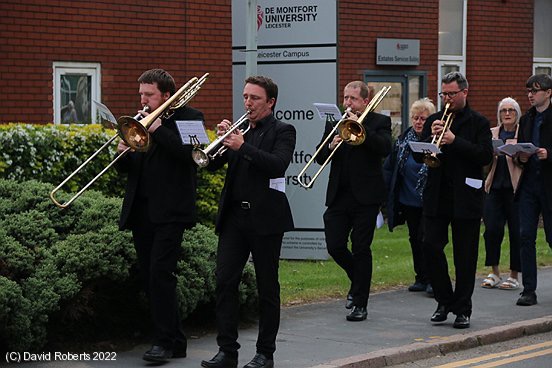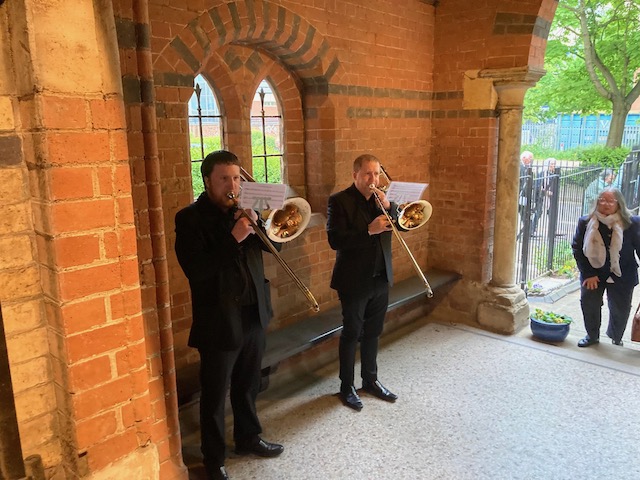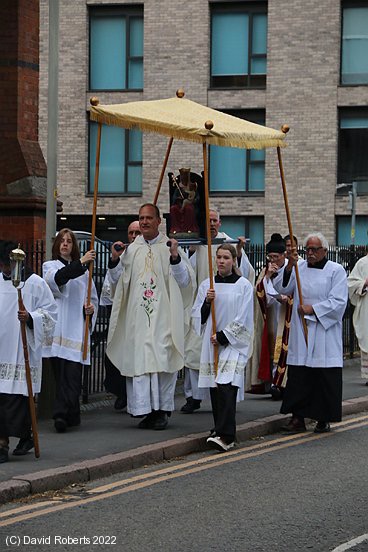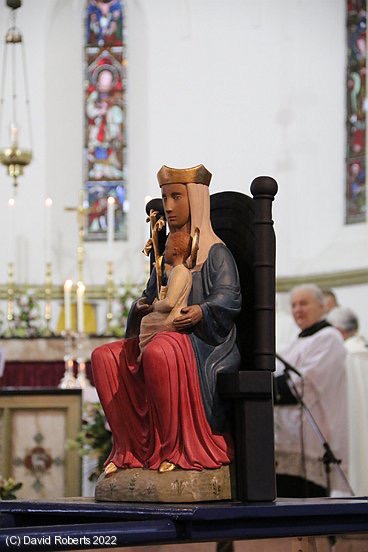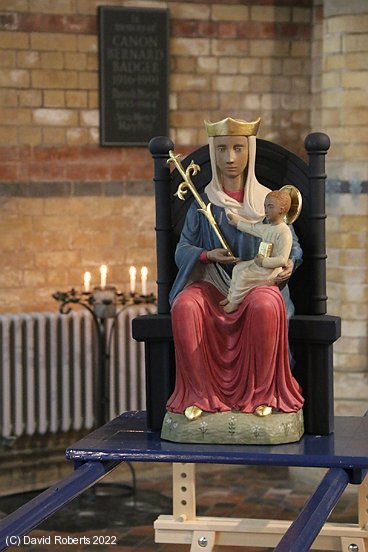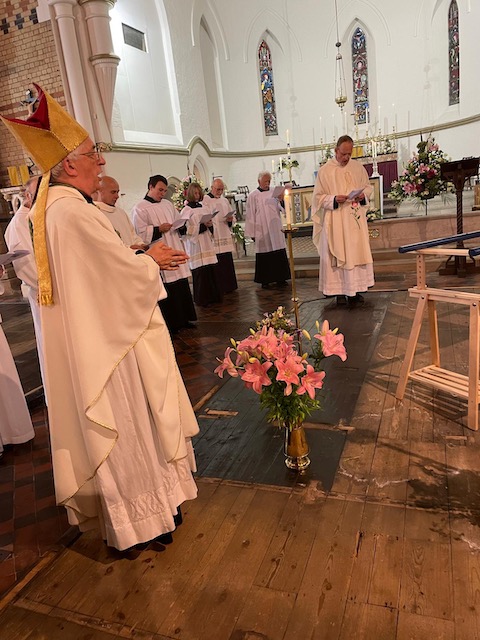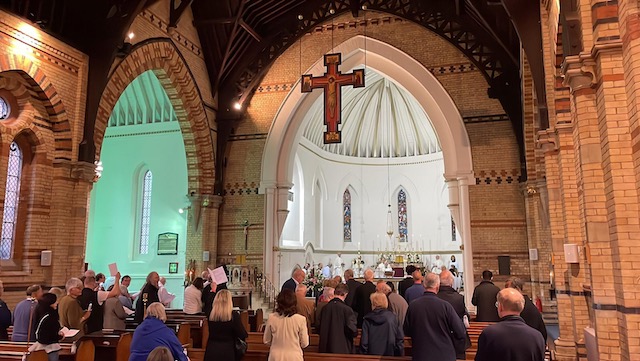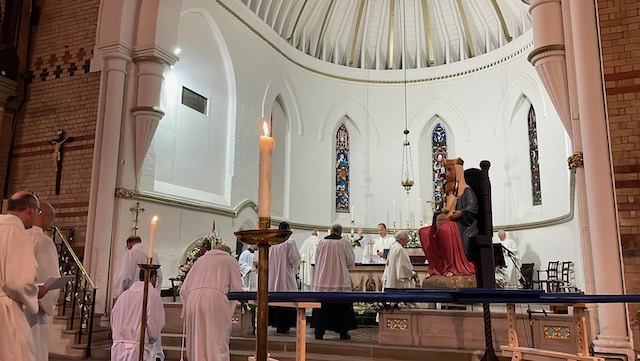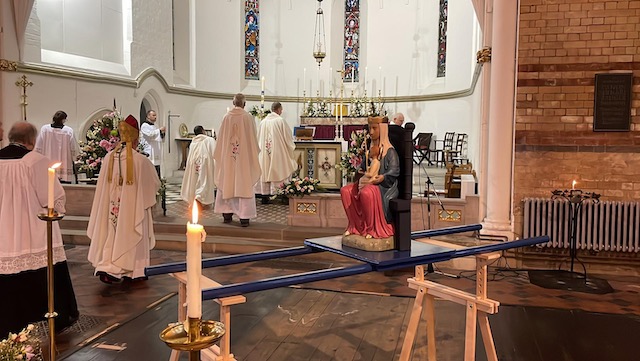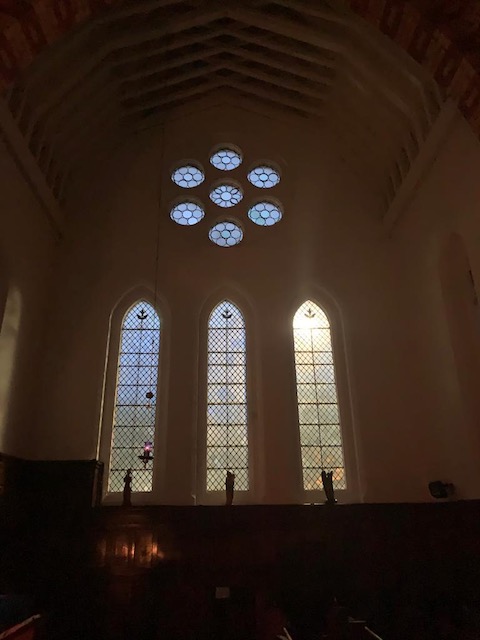 Internal Reordering Stage 1
Following all this the building work starts – Thursday a group of us will take out the pews to allow the wooden platforms to be restored and repainted.
Next week the altar will be repaired and reconstructed and the following week the pews go back in – but further forward and spaced out a bit wider for increased comfort. Say a prayer that all goes well! Services will continue as usual.
Fr Johannes