Corpus Christi
It was brilliant to celebrate Corpus Christi in style on Sunday and combine it with a party to celebrate Wendy's birthday. As I said on Sunday, without Wendy we might not be here as a parish today. I am very grateful for Bishop Saju and James Pickersgill for joining us on the occasion and as usual when we have a celebration the weather could not have been better! Thank you to everyone who made this day incredibly special – not least John Gull and his amazing project choir for the day. There will be other opportunities to sing and participate – watch this space.
I was struck during the procession by what we were doing: we walked with the exposed and revealed Sacrament through dirty streets, stepping over a dead bird and avoiding stinking dustbins. Our God is incarnate – he can be found in the most dire circumstances and in the darkest places of this earth. It is not our task as Christians to bring Christ to the world – he has done that. It is our task to reveal him, to notice him and to point out and celebrate where he can be found. Holiness and sacredness can be very well hidden. Bethlehem is right here. Blessed be Our Lord Jesus Christ on his throne of glory, and in the Blessed Sacrament of the Altar.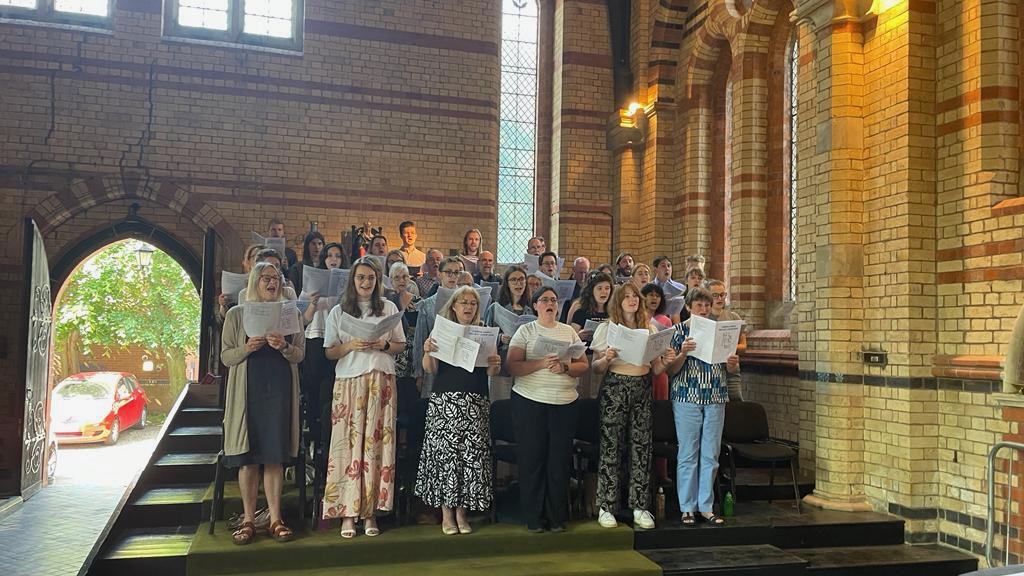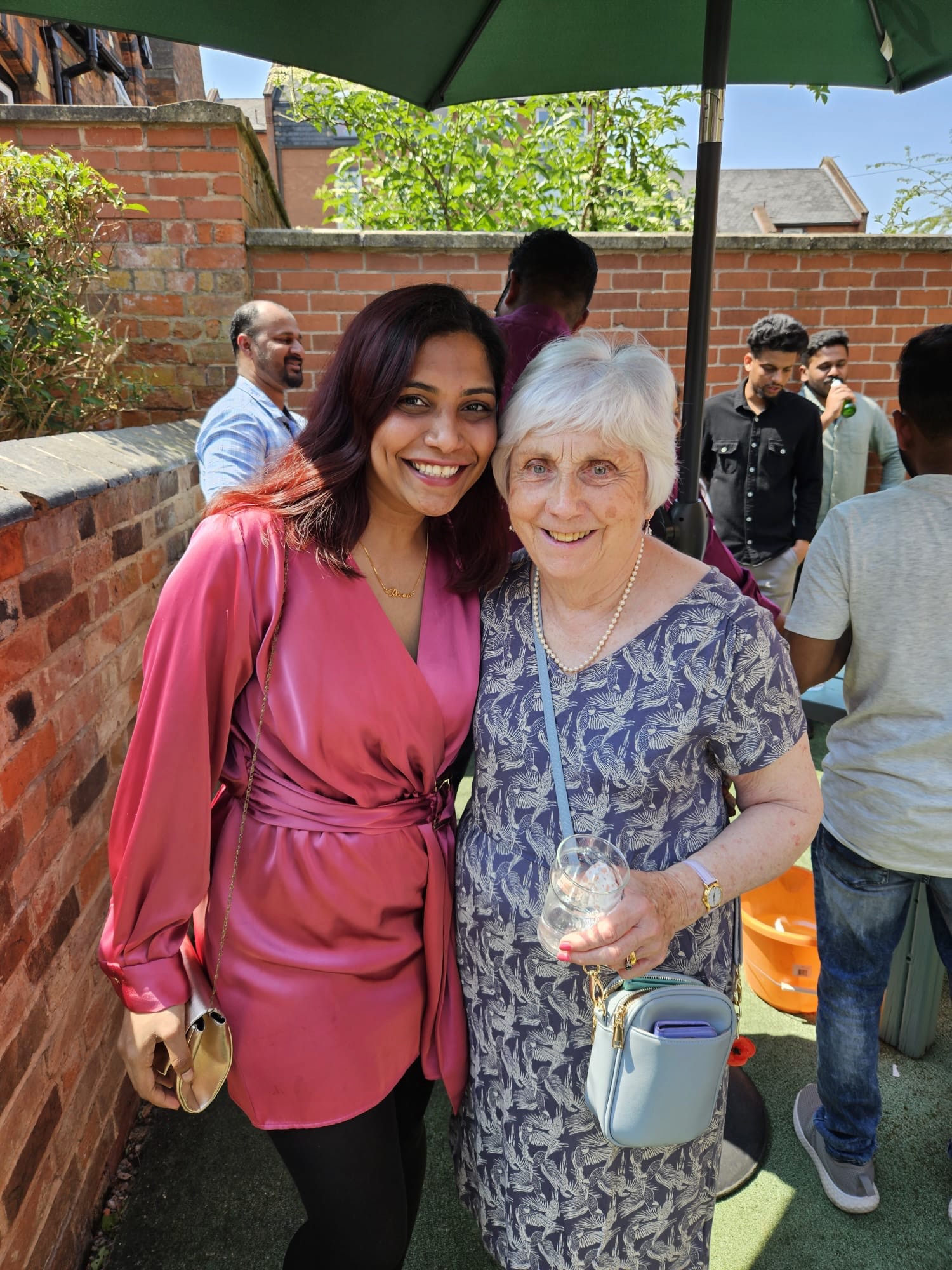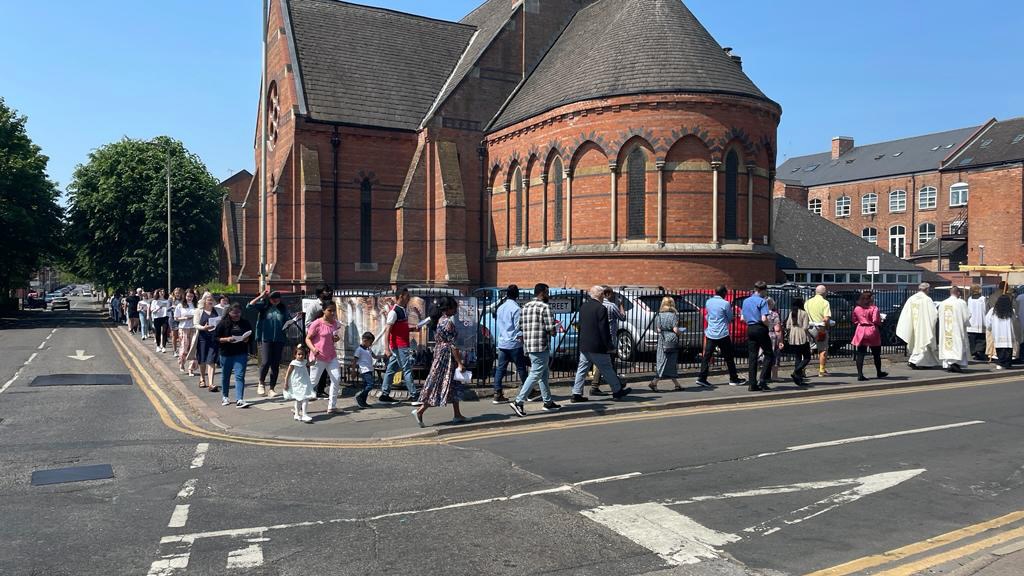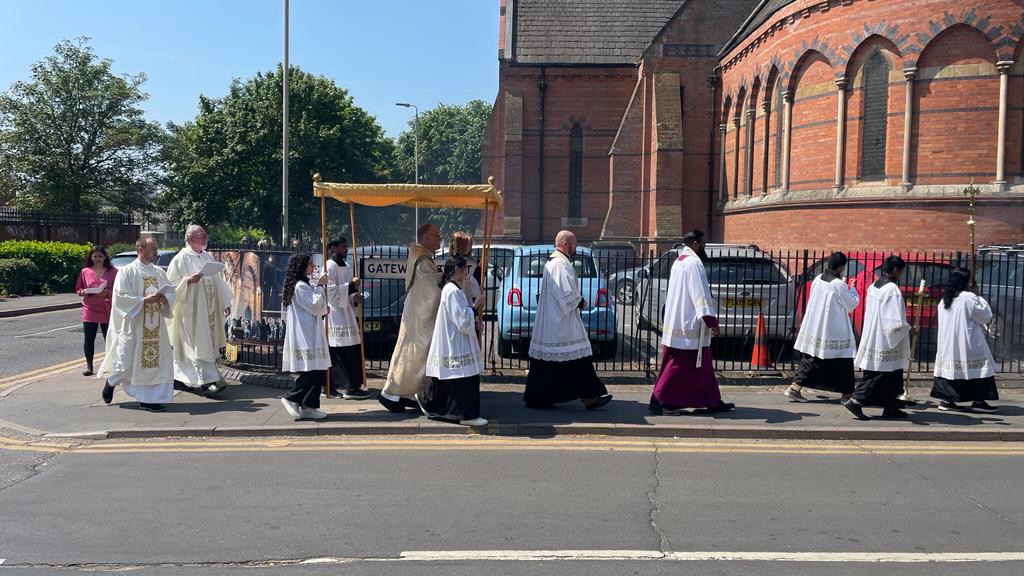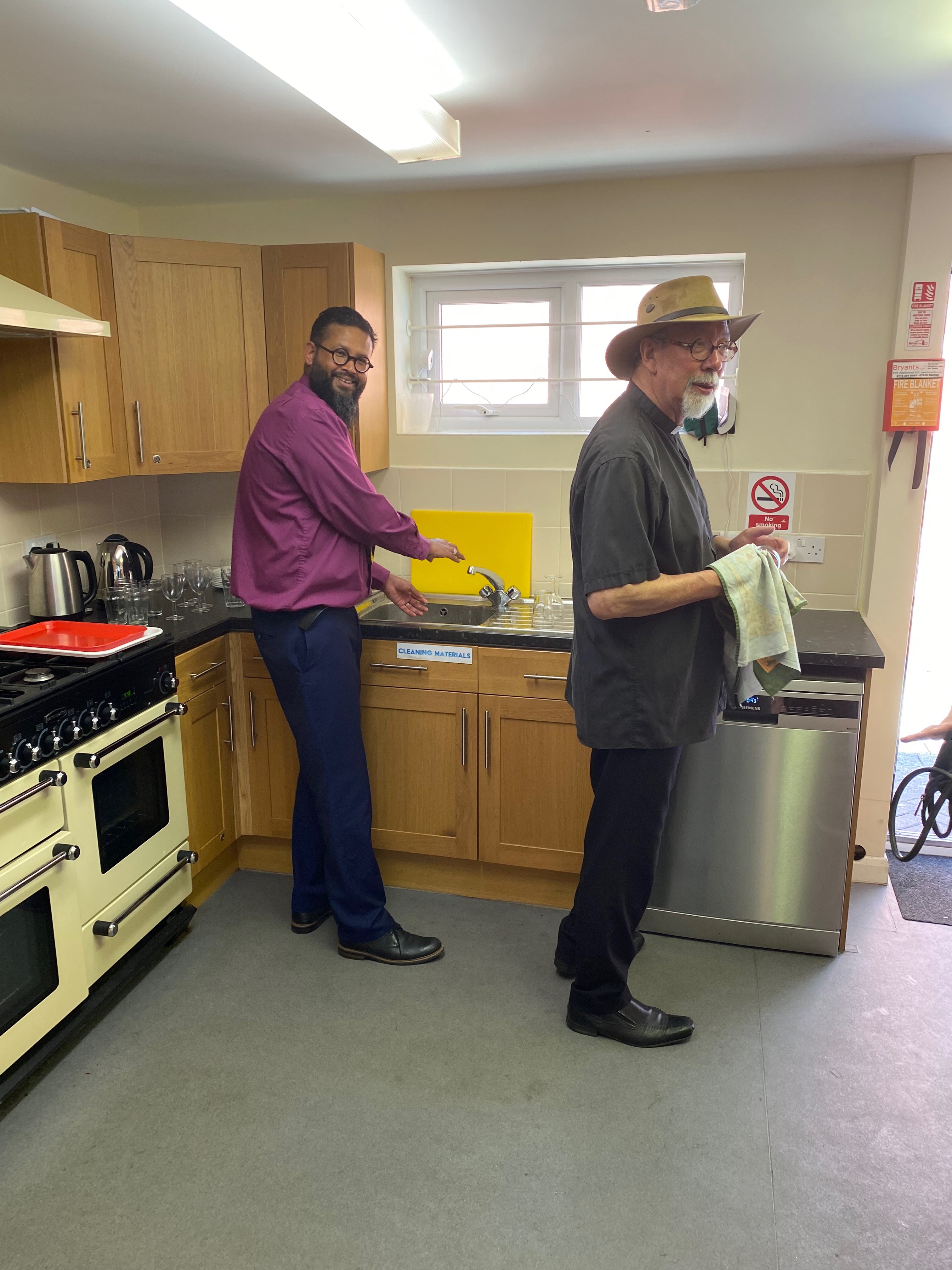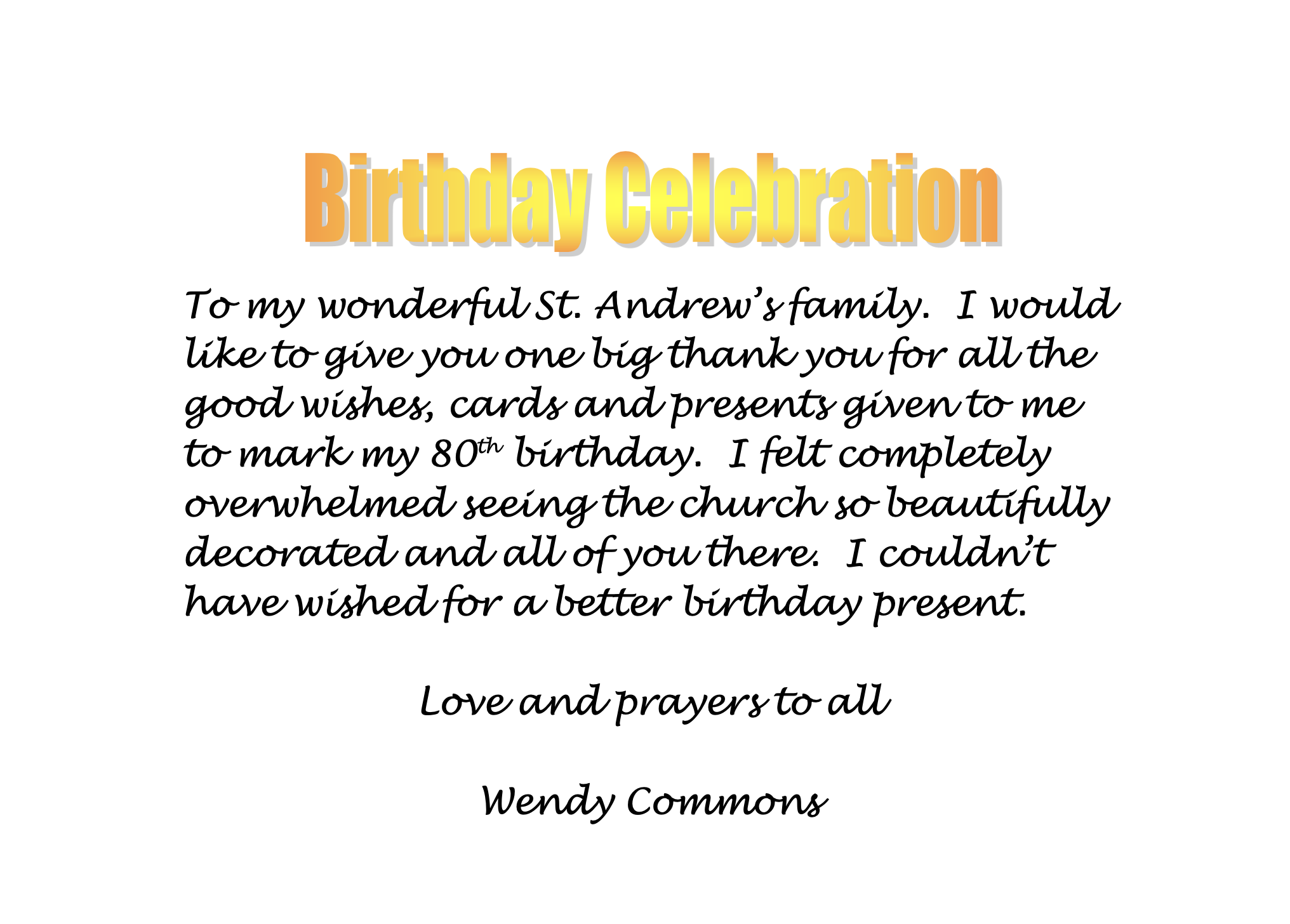 Building Work – and cleaning up afterwards…
As you can see from the pictures the floor in the Parish Room has been sanded and sealed and in the next few days the builders will finish the project. The work had been delayed again due to some issues around water management, which required further digging and repairs – old buildings are always full of surprises.
There are some smaller jobs which need finishing but I am now fairly confident that we can cut the ribbon on the door on Sunday 25th June.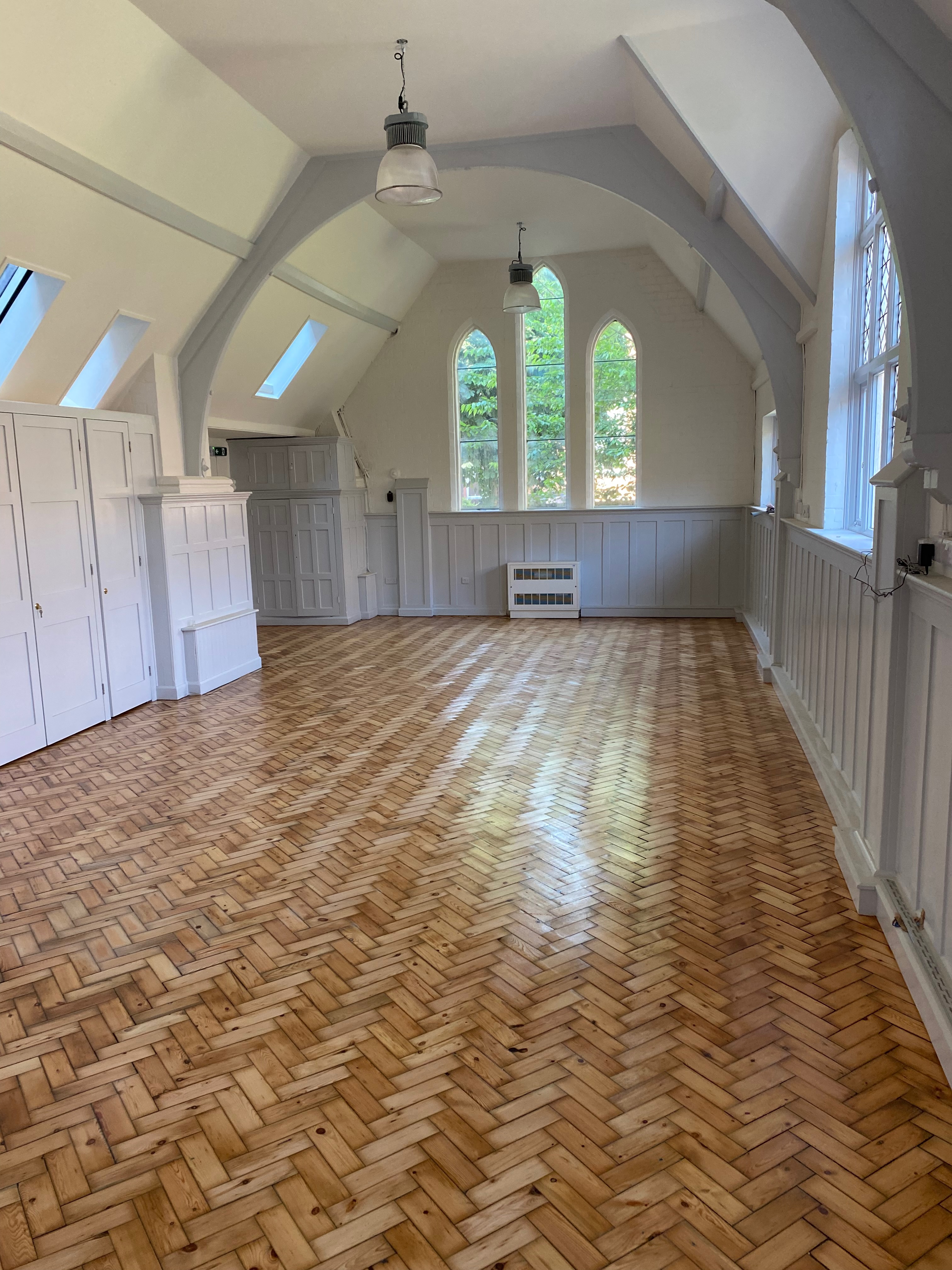 However, all the dusty and dirty jobs are now done, so finally we have a chance to get our church clean again. It would be fabulous if you were able to join us to help on this coming Saturday, 17th June between 9.15am and 11.15am (after Mass). There will be cake!
I will need help to move things from the hall into the Parish Room when everything is finished – I will hopefully know on Sunday when this could happen.
Fr Johannes