Stone and Tile Cleaning in the Sanctuary
Over the last 3 days Andrew Blades has done a stunning job re-fixing some of the encaustic tiles we found under the pvc flooring and he cleaned the terrazzo steps in front of the altar – the difference is nothing short of amazing. Please have a look on Sunday. This makes a very positive change to the sanctuary area and although after 160 years things obviously do not look new, they look fresh and clean and worthy of Our Lord.
Meanwhile the restoration of the two stained glass windows continues and I am hopeful that they will be reinstalled by the beginning of September.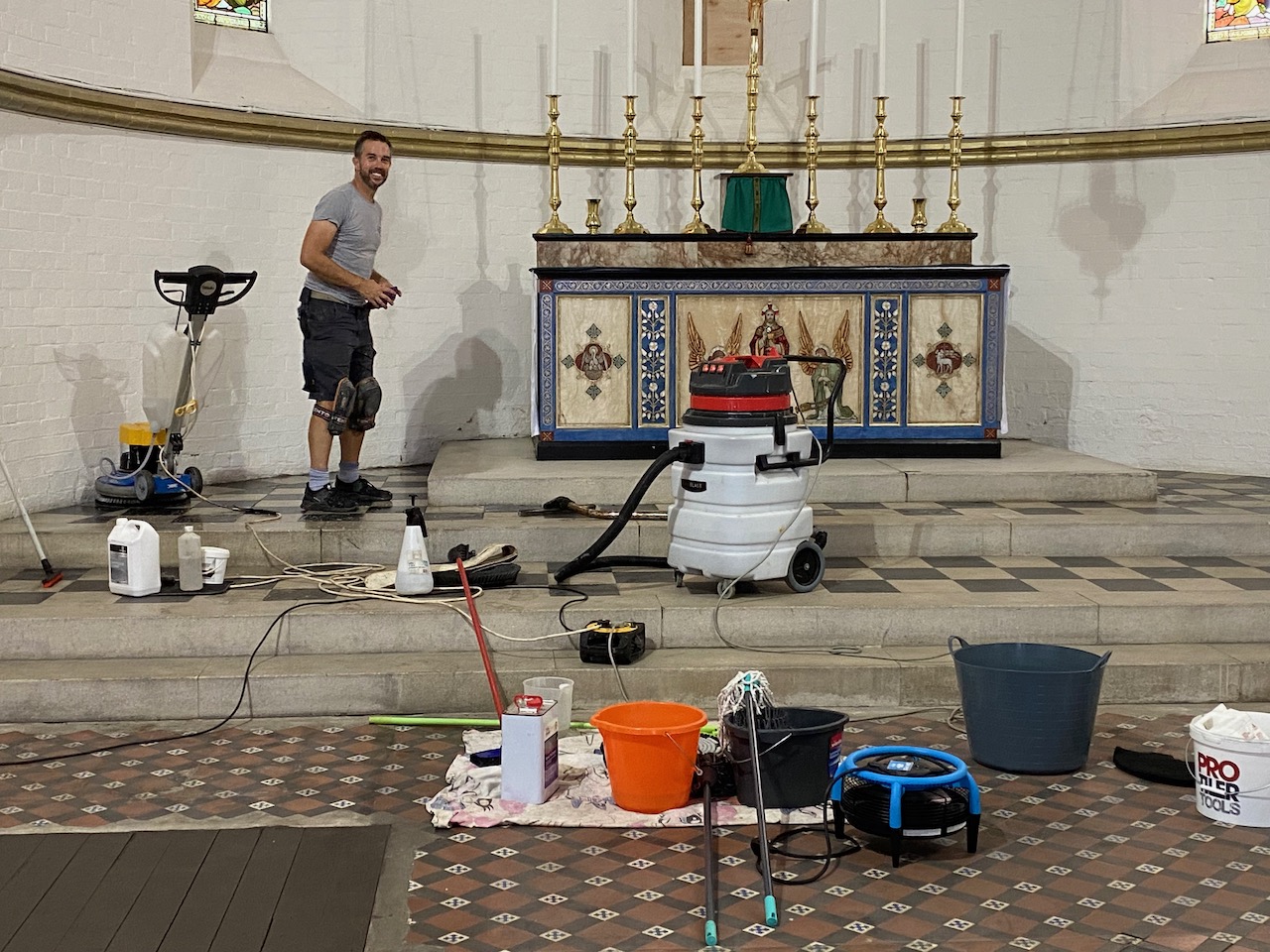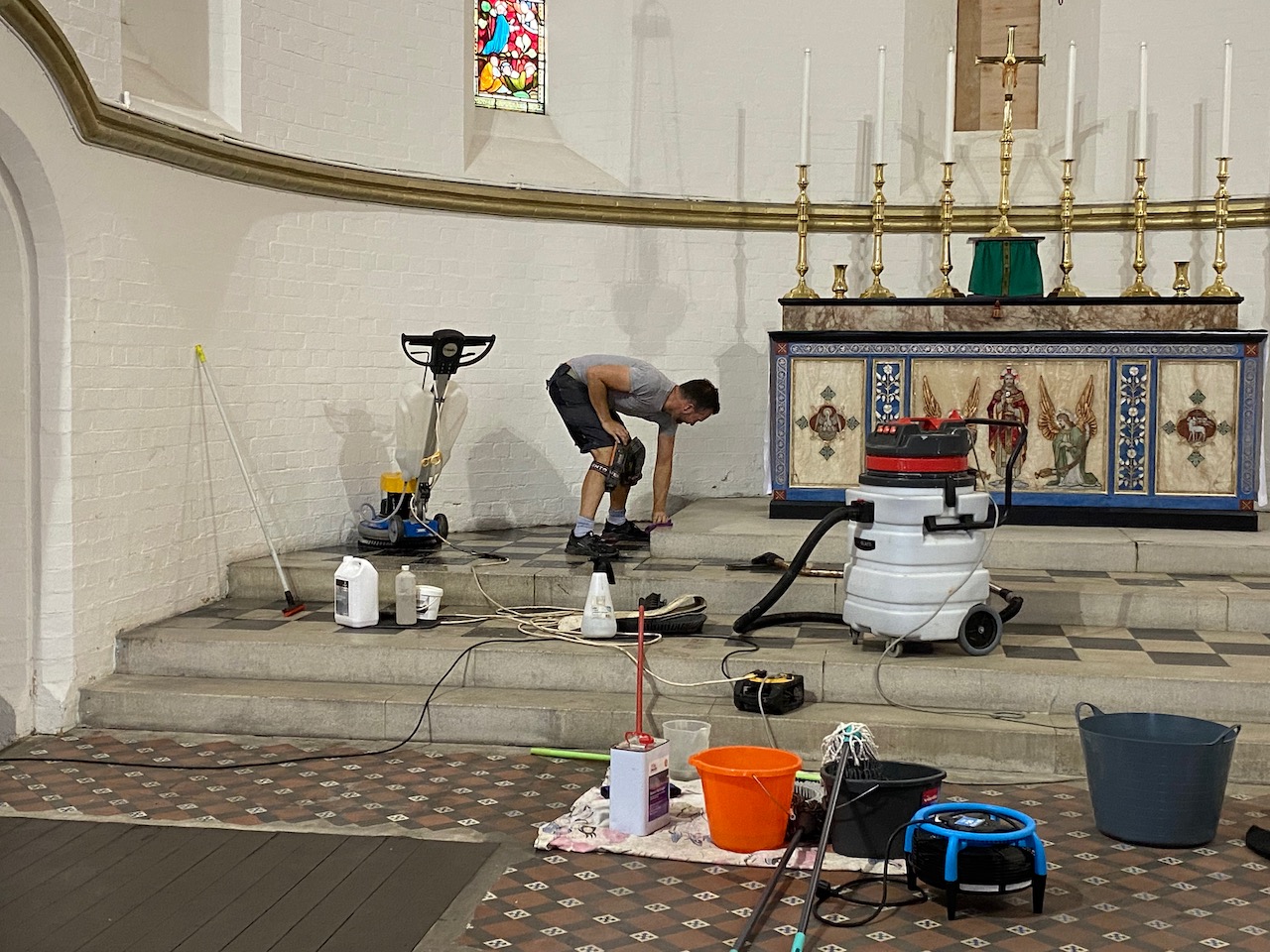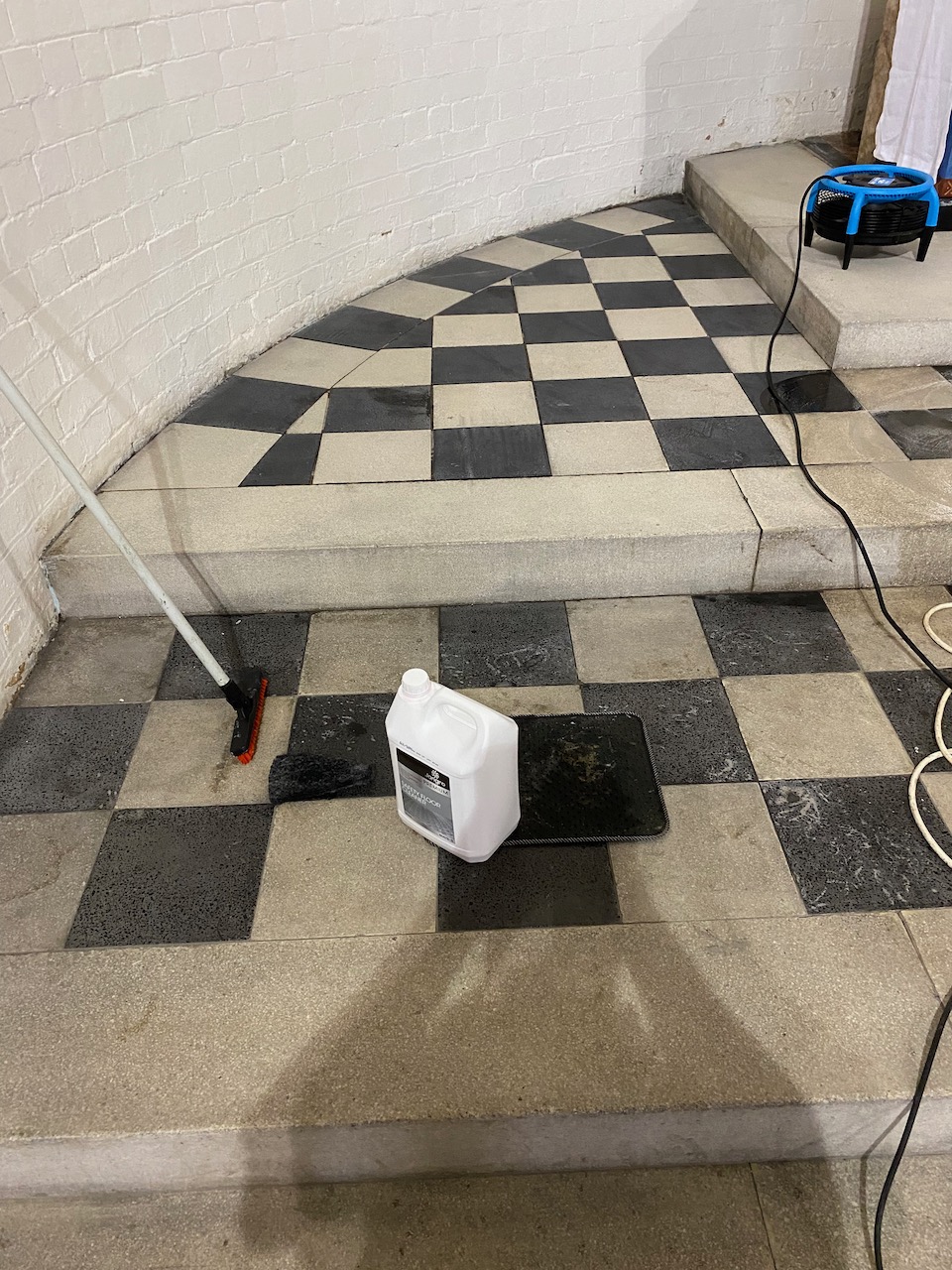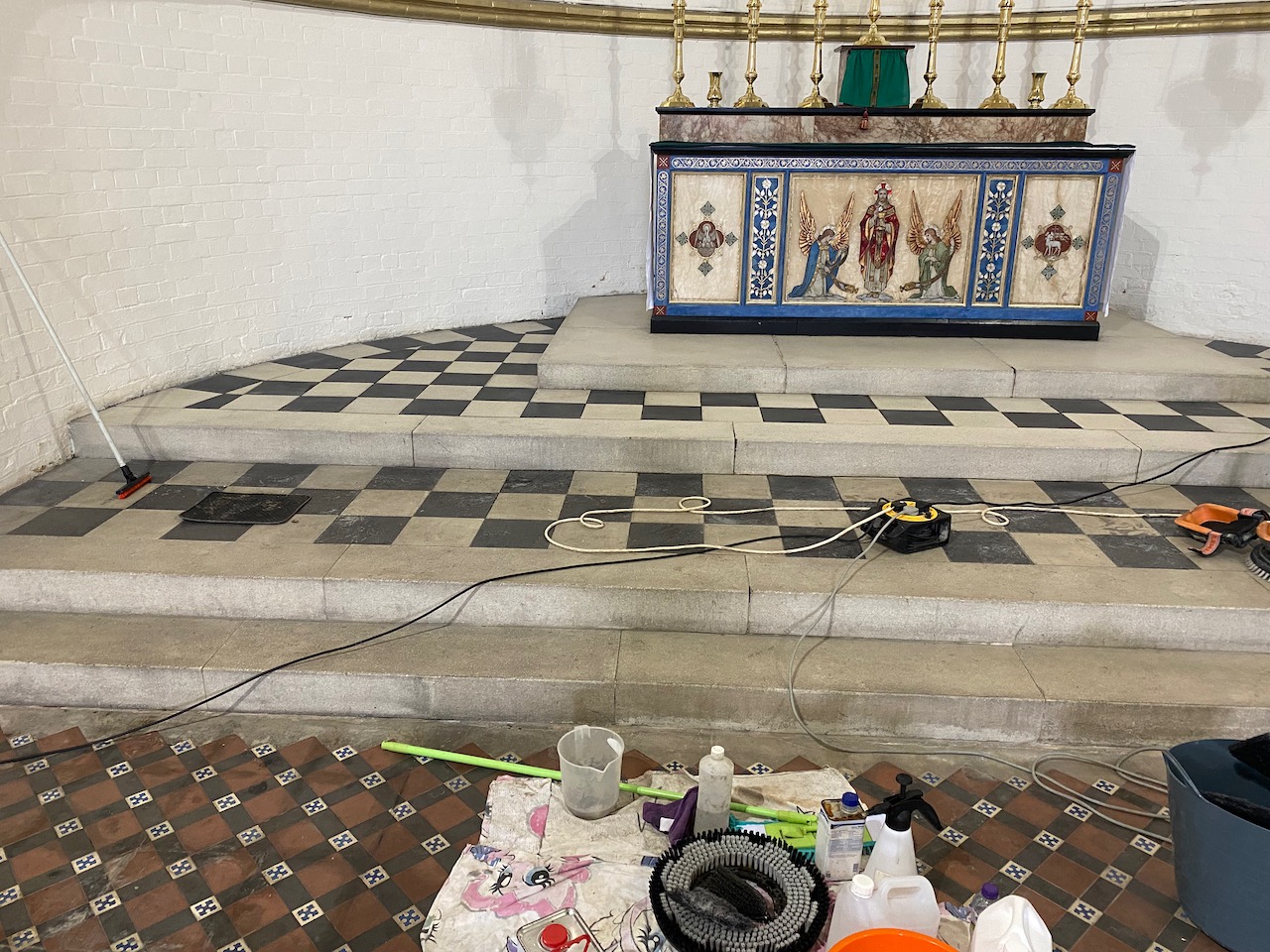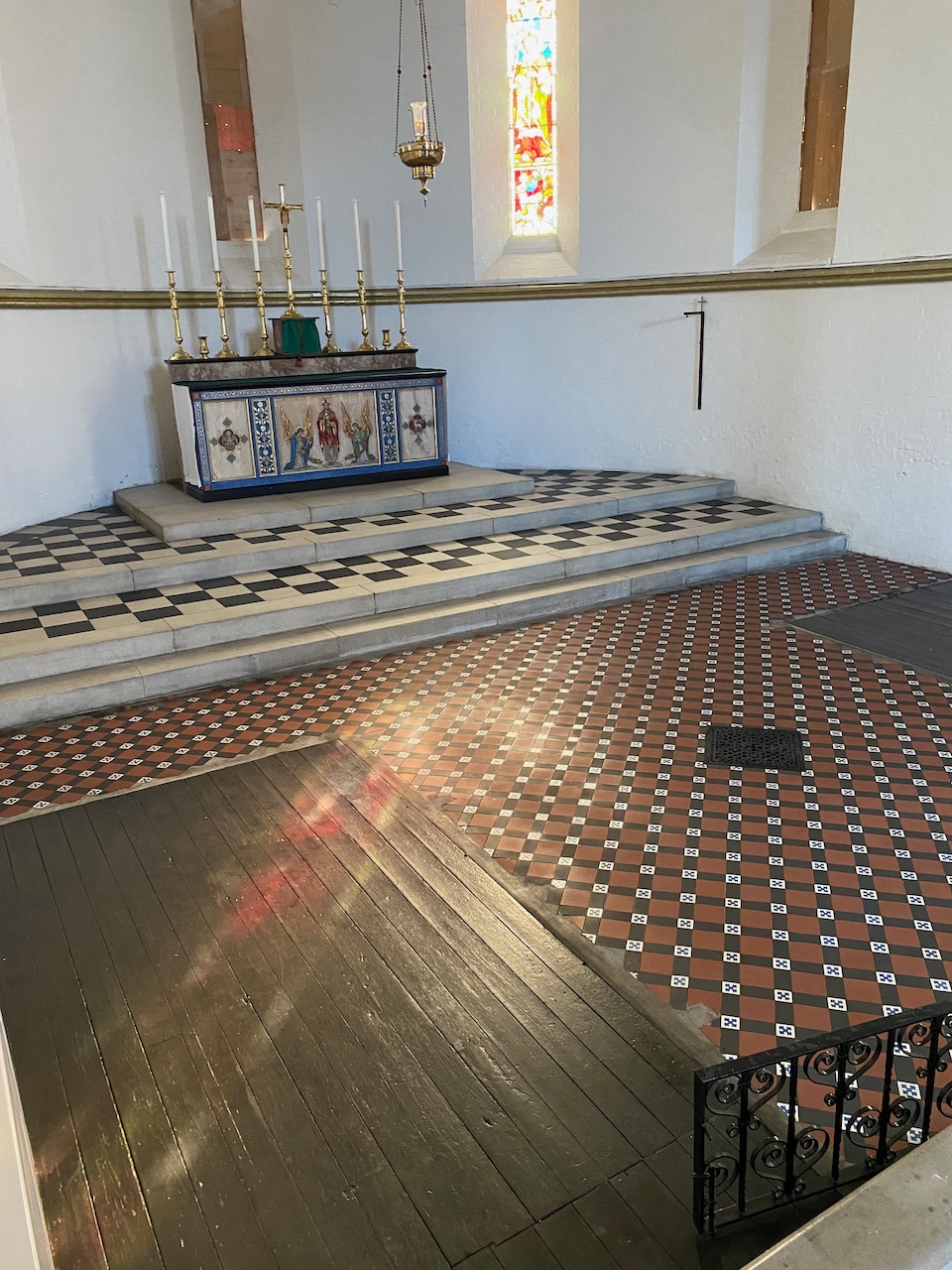 St John's Chapel
At the same time a number of people have made huge progress with St John's Chapel. The floor has been sanded and both the floor and the walls received its first coat of paint. Next week the chapel will get finished and the furniture will be put back. Thanks to all who helped in the past week to make short work of this.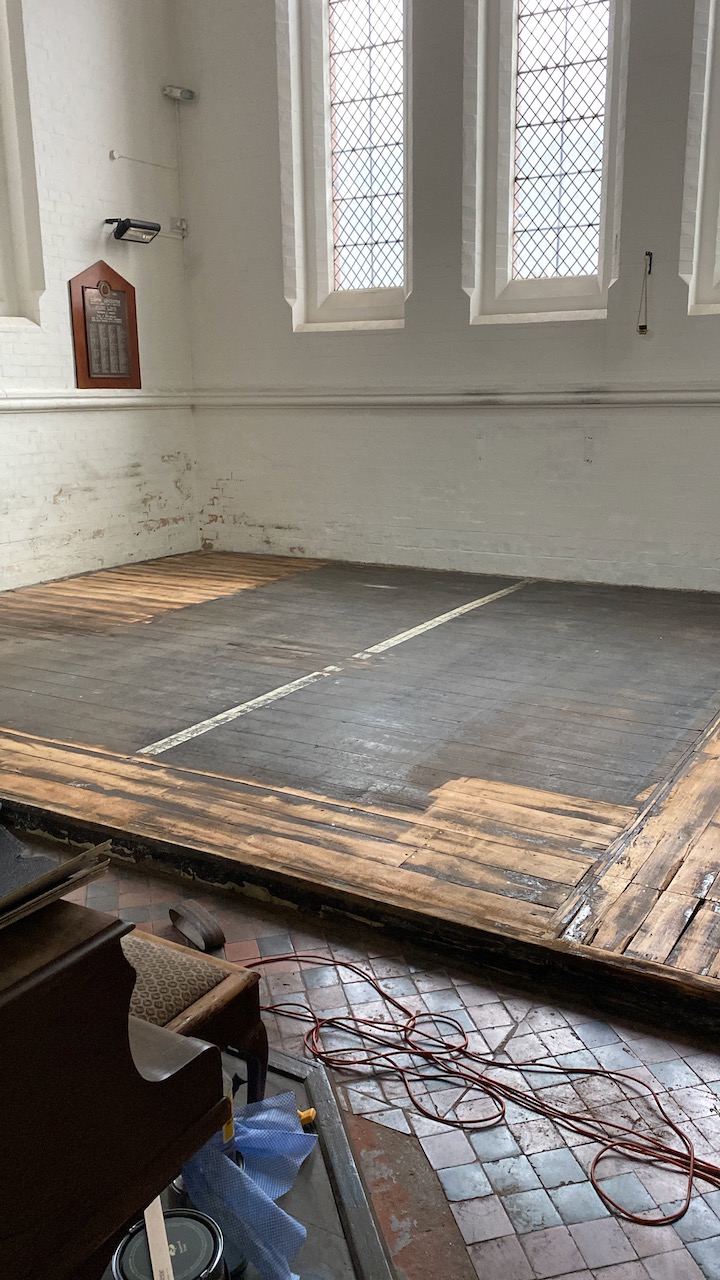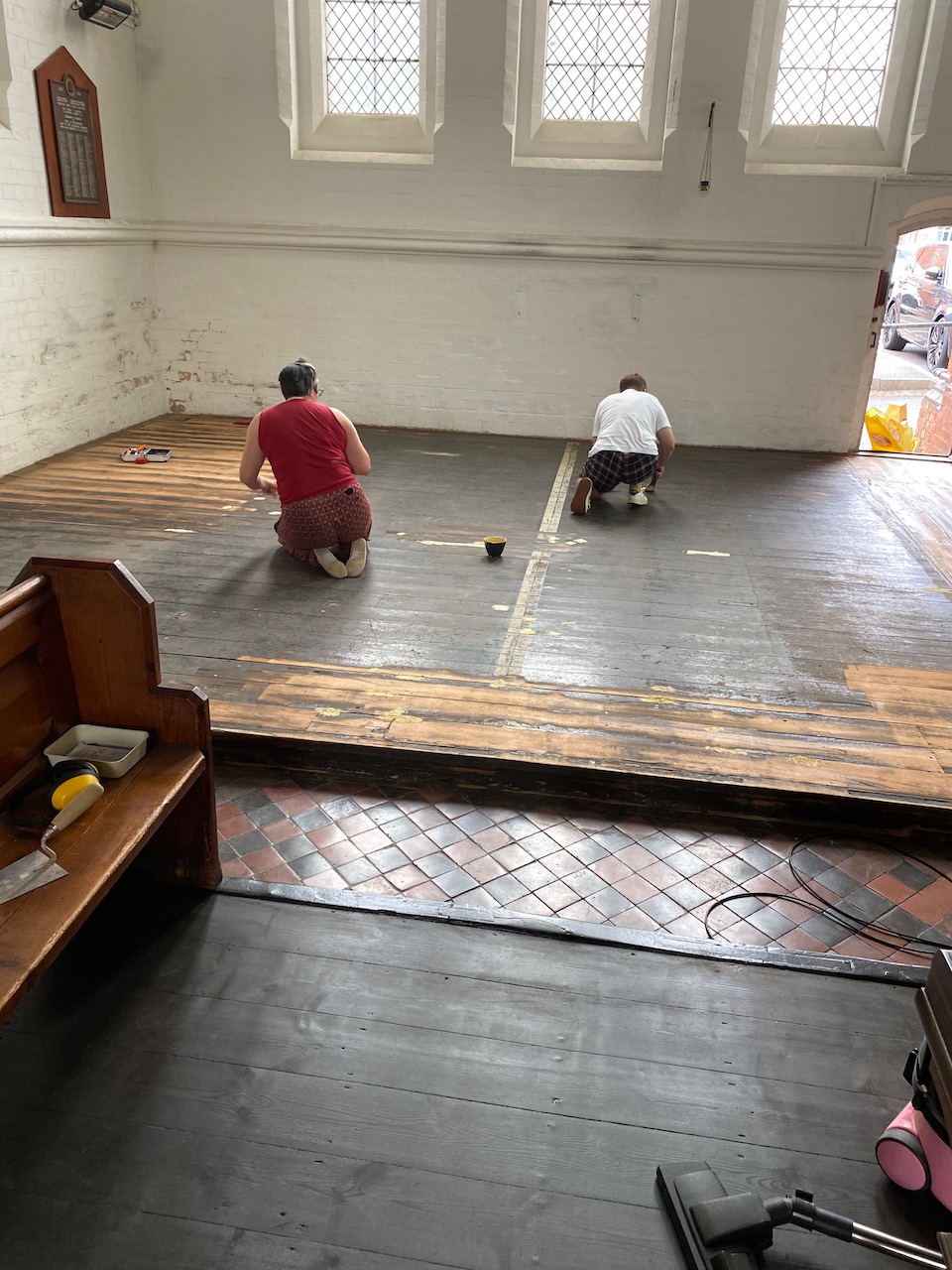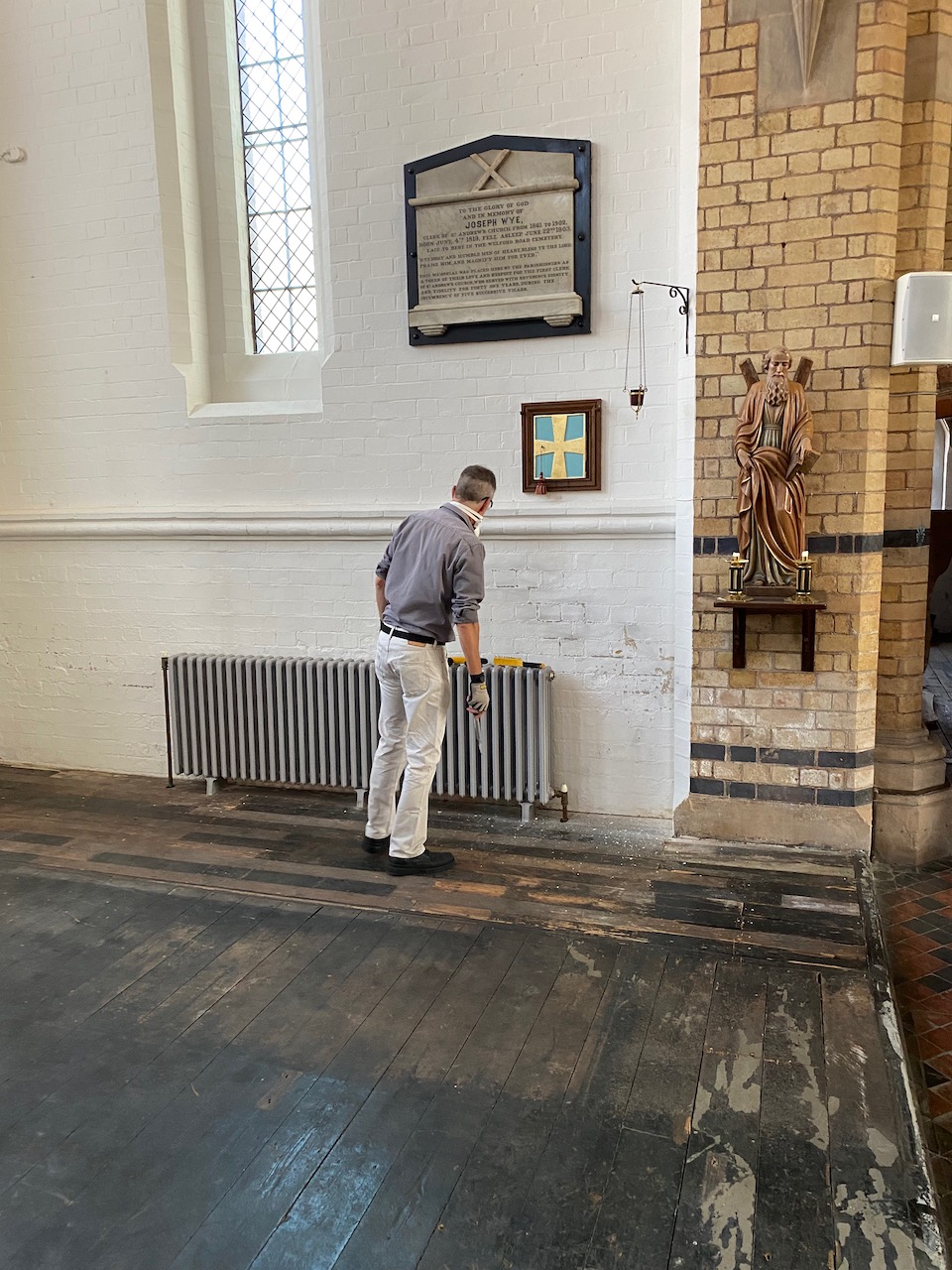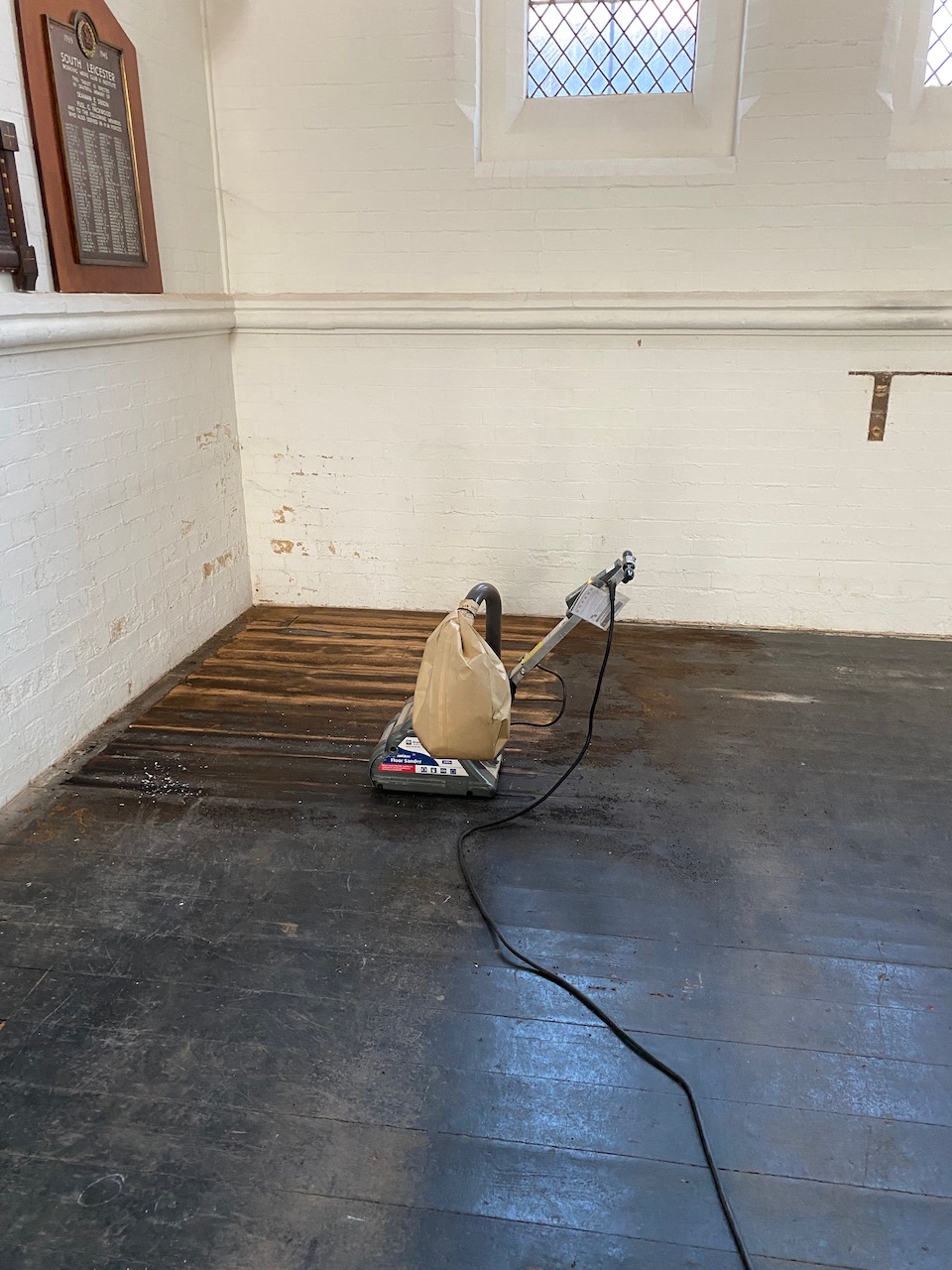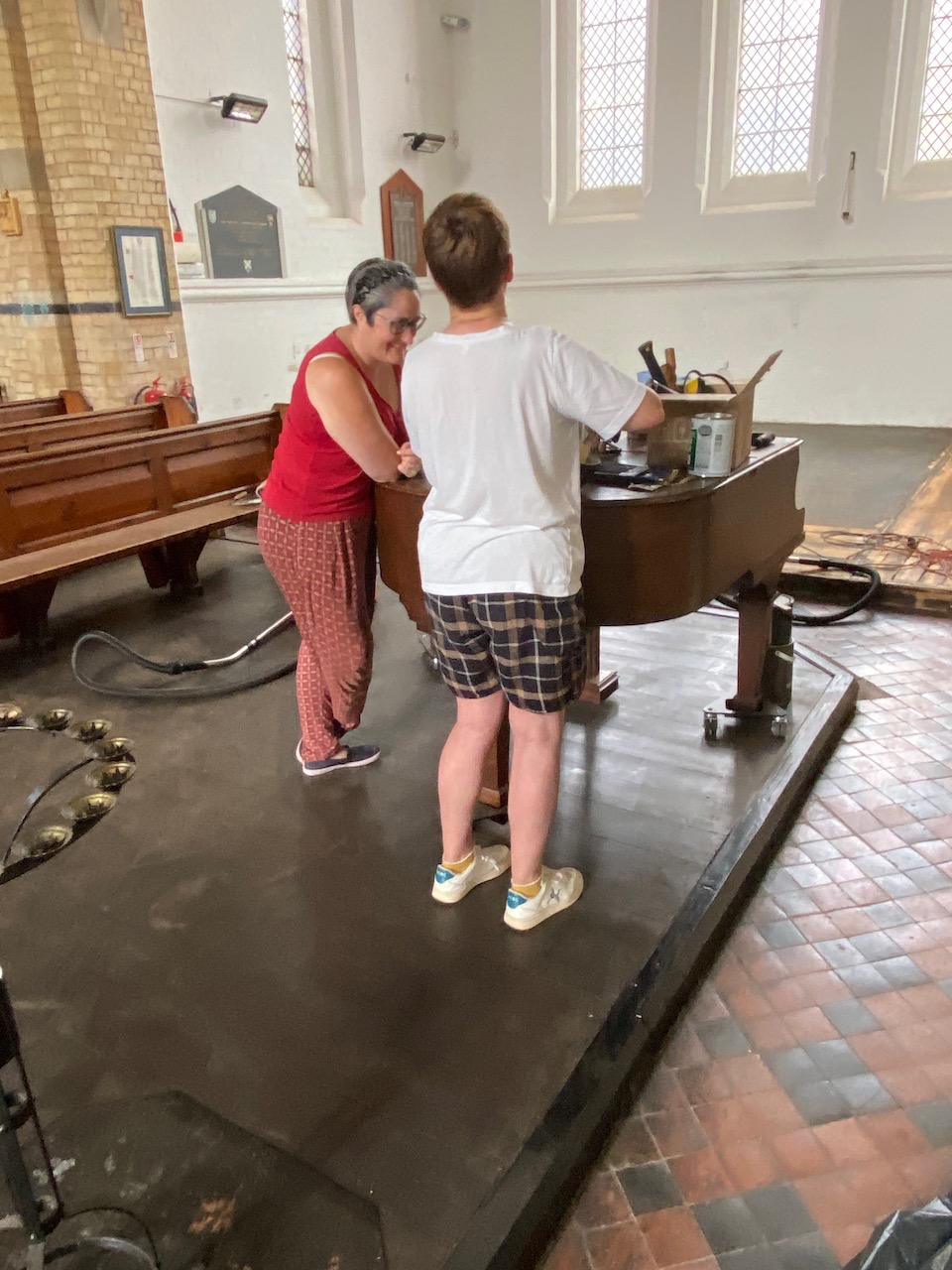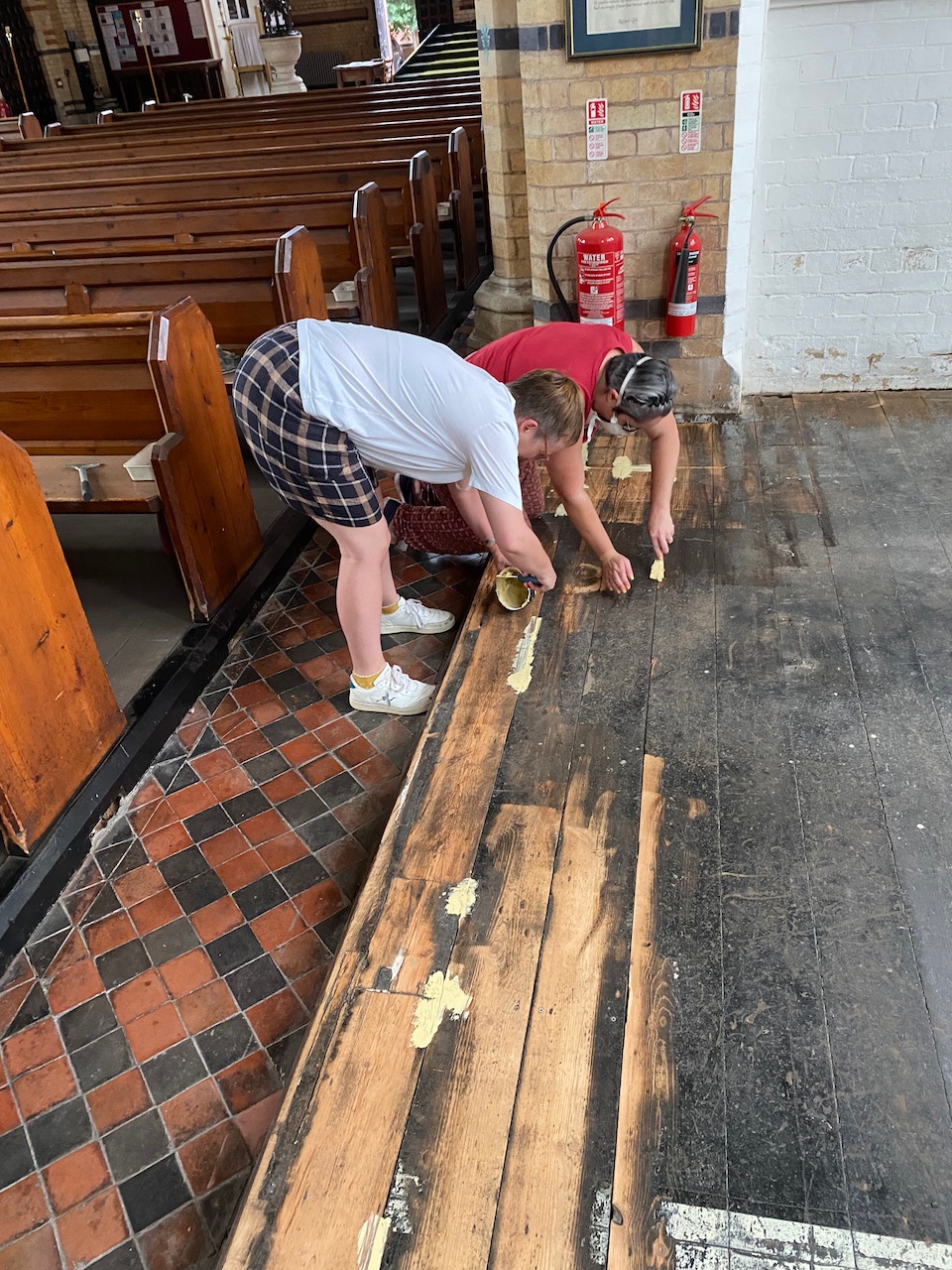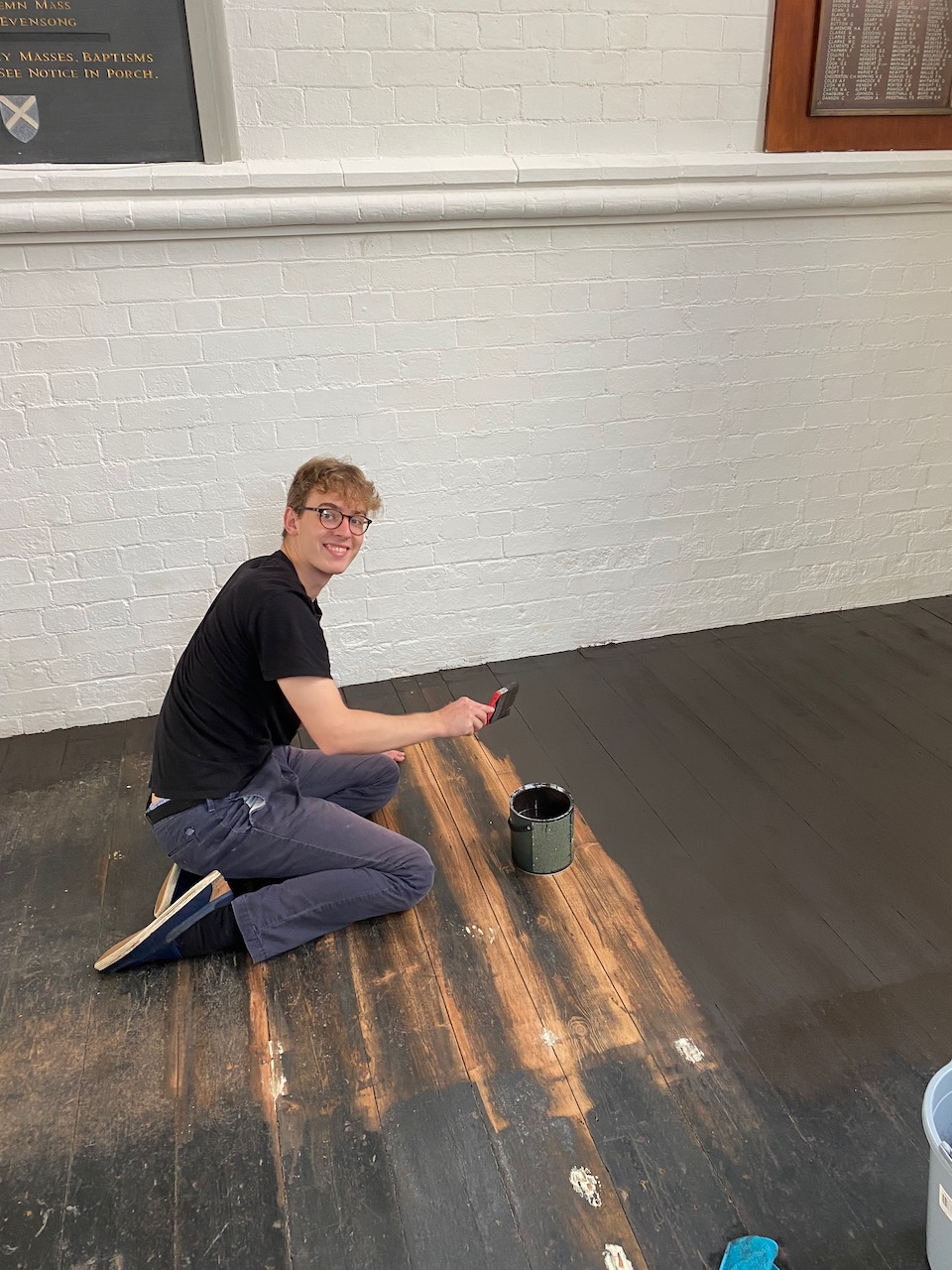 As you can imagine, sanding a floor creates dust – even when one is really careful with dustbags. This means that there is a fine layer of dust on many surfaces of our beautiful church and your help would be most graciously received:
Cleaning tomorrow – would you help?
We meet at 9.15am on Saturday 6th August and finish at 11.15am – if we are enough people the church will look beautiful again on Sunday. There will be tea and coffee, cake and music and lovely people – all we need to make the joy complete is YOUR HELP! 🥹
Language Ambassadors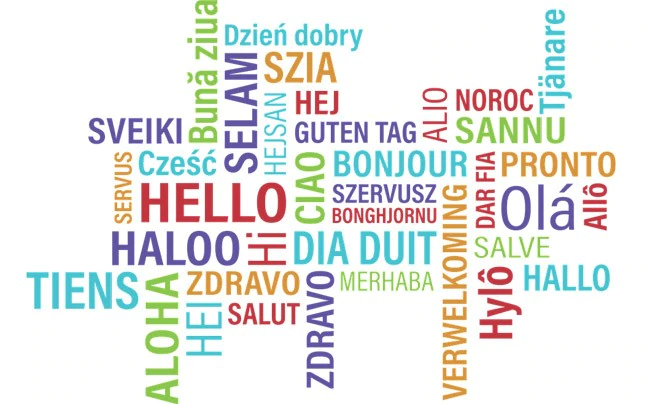 One of the many things which make St Andrew's special is the large number of people who have a really good command of another language apart from English. Unsurprisingly, I speak German and I know of various people who speak Malayalam, French, Dutch, Chichewa – and there are probably many more languages among us. As many people come to St Andrew's who speak English as a further language or whose grasp of English is sometimes not (yet) very confident, I wonder whether we could be more welcoming by advertising some of the languages people speak. Would you let me know if
you speak other languages apart from English?
would be happy to have your photo with some of the languages you speak on a poster?
Upcoming Concert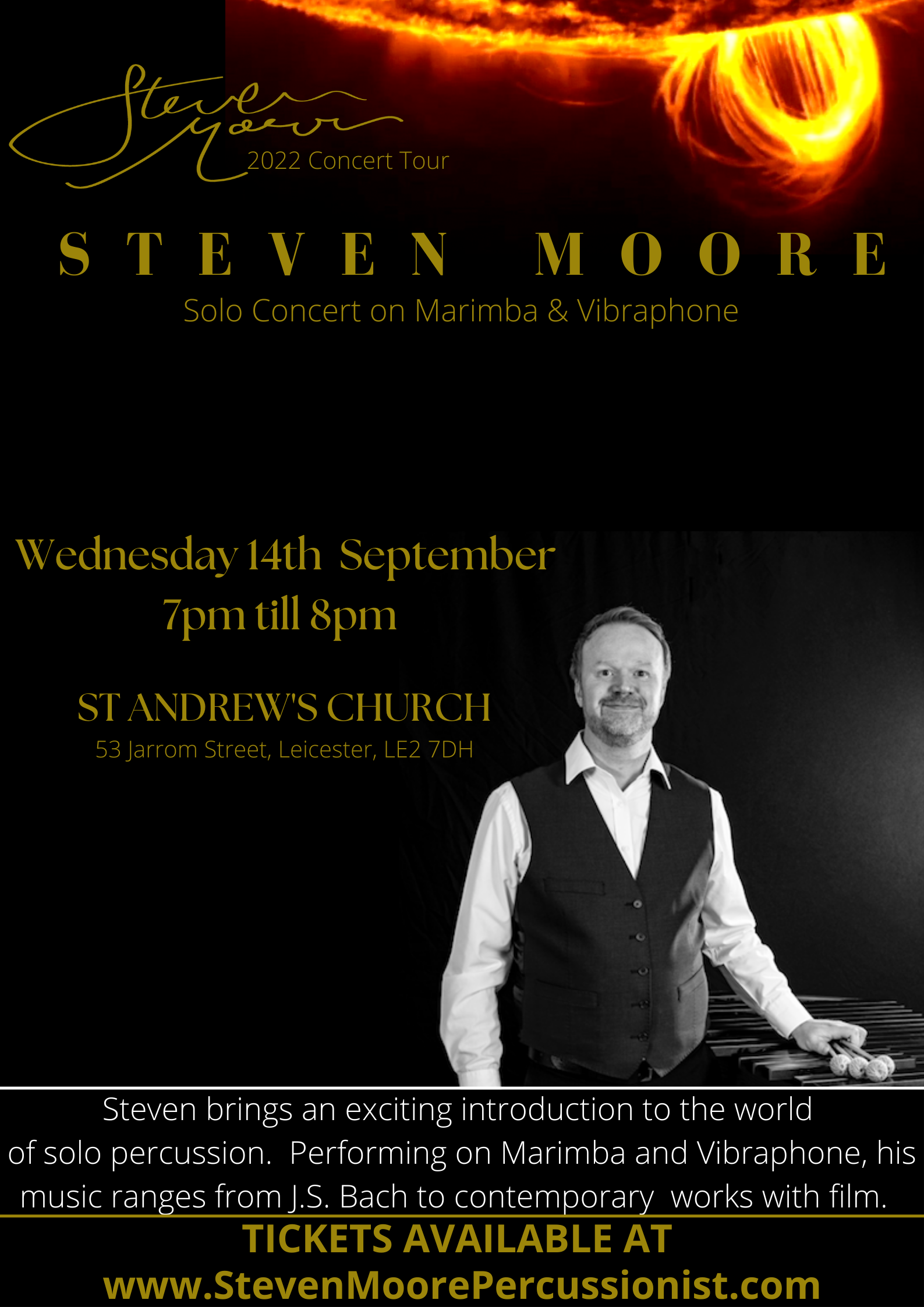 Percussionist Steven Moore is performing an exciting concert on Marimba and Vibraphone. Concerts throughout the country have been incredibly popular, with many selling out. Tickets are £2, with a retiring collection at the end (so you can give whatever you like). Please pre-book your tickets now to avoid disappointment!
https://www.eventbrite.co.uk/e/steven-moore-leicester-tickets-233553624177
St Aidan's Parish, New Parks, Patronal Festival
A number of people have friendly links with St Aidan's Church and it would be good to support them for their Patronal Festival on Saturday 27th August. See poster below.