If you are looking for a coherent theme in this newsletter you will fail – it is simply a summary of things happening. As usual – once I start writing I notice how much is going on and I realise that I should write more often and not as much in one go. I keep failing….
Fr David Clark
I am delighted that Fr David has joined St Andrew's. He is retired from paid ministry and brings a wealth of skills and experience. He is a professional musician, a skilled woodworker and artist, an expert in interfaith relations and has a deep knowledge of the different communities in the city.
Wood Relief for the Lady Chapel
If you look closely at the pictures from the 1960s below you will notice a wood relief on which the candlesticks stand – it is interrupted by a temporary tabernacle which used to be on top of the Lady Chapel altar until 1981.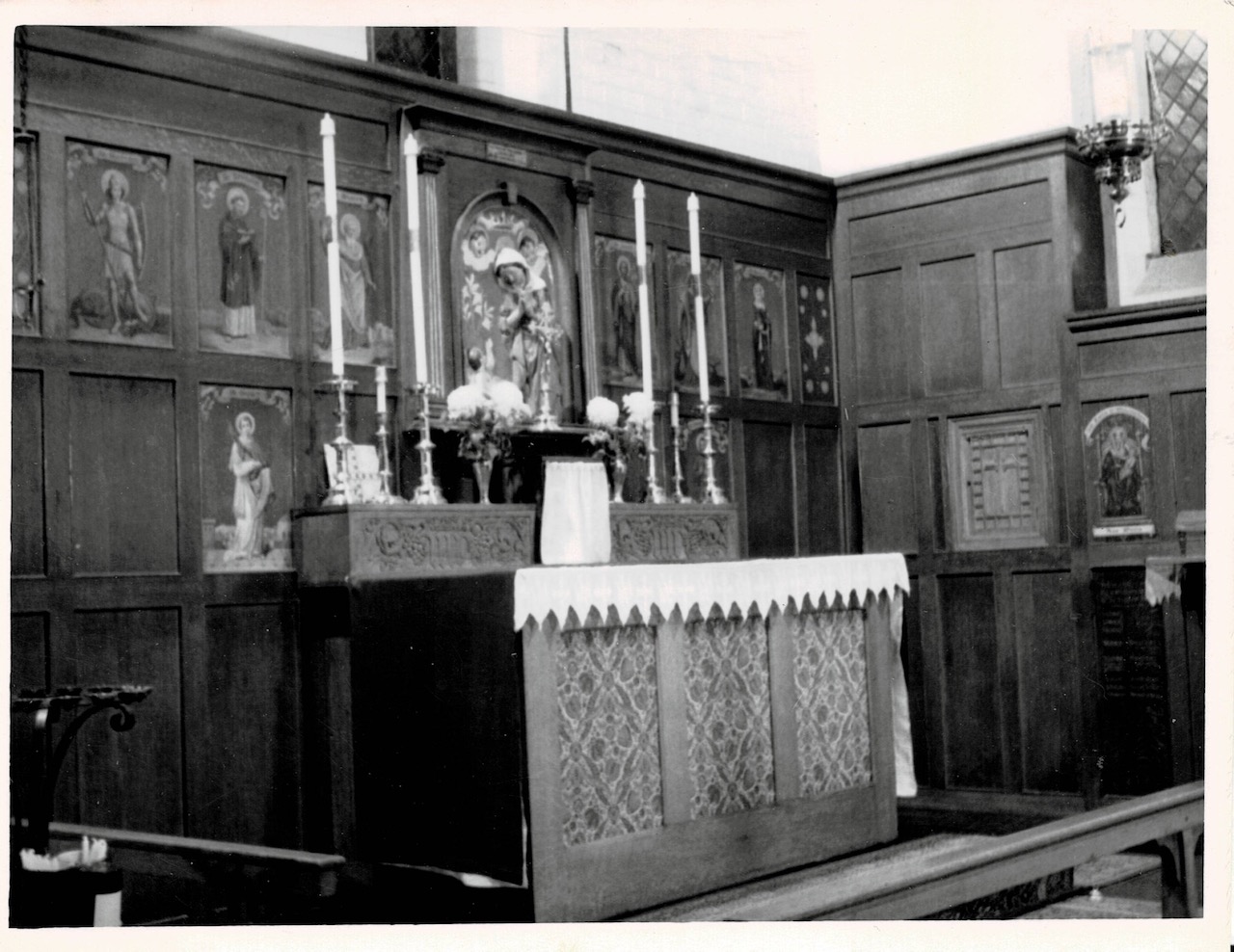 To my delight the wood relief still exists, but as the tabernacle has moved to prominent position on the High Altar (thanks to Kevin Yates who built it last year) the relief is too short for the Lady Chapel Altar. It is rather beautiful and shows the letters MR with a crown on top (standing for Maria Regina (Mary, Queen (of Heaven, of Angels, of Martyrs etc)).
Luckily, Kevin enjoyed making a tabernacle for St Andrew's, hence I had the cheek to ask him to create a centre piece for the wood relief, to make it fit the Lady Chapel Altar. He has finished and the relief will be re-installed as part of the forthcoming renovation of the chapel (btw would you like to give me a hand? 🙂).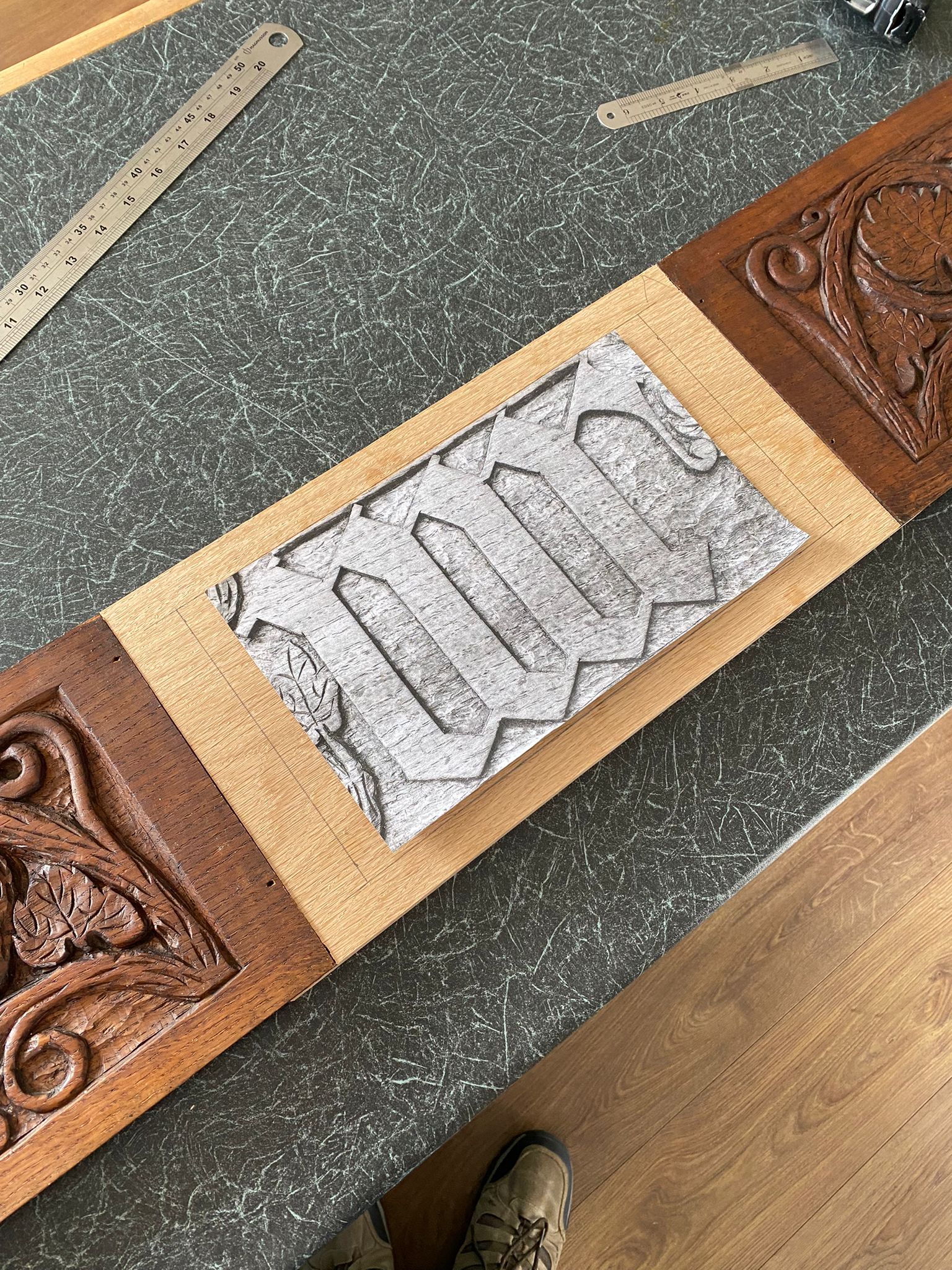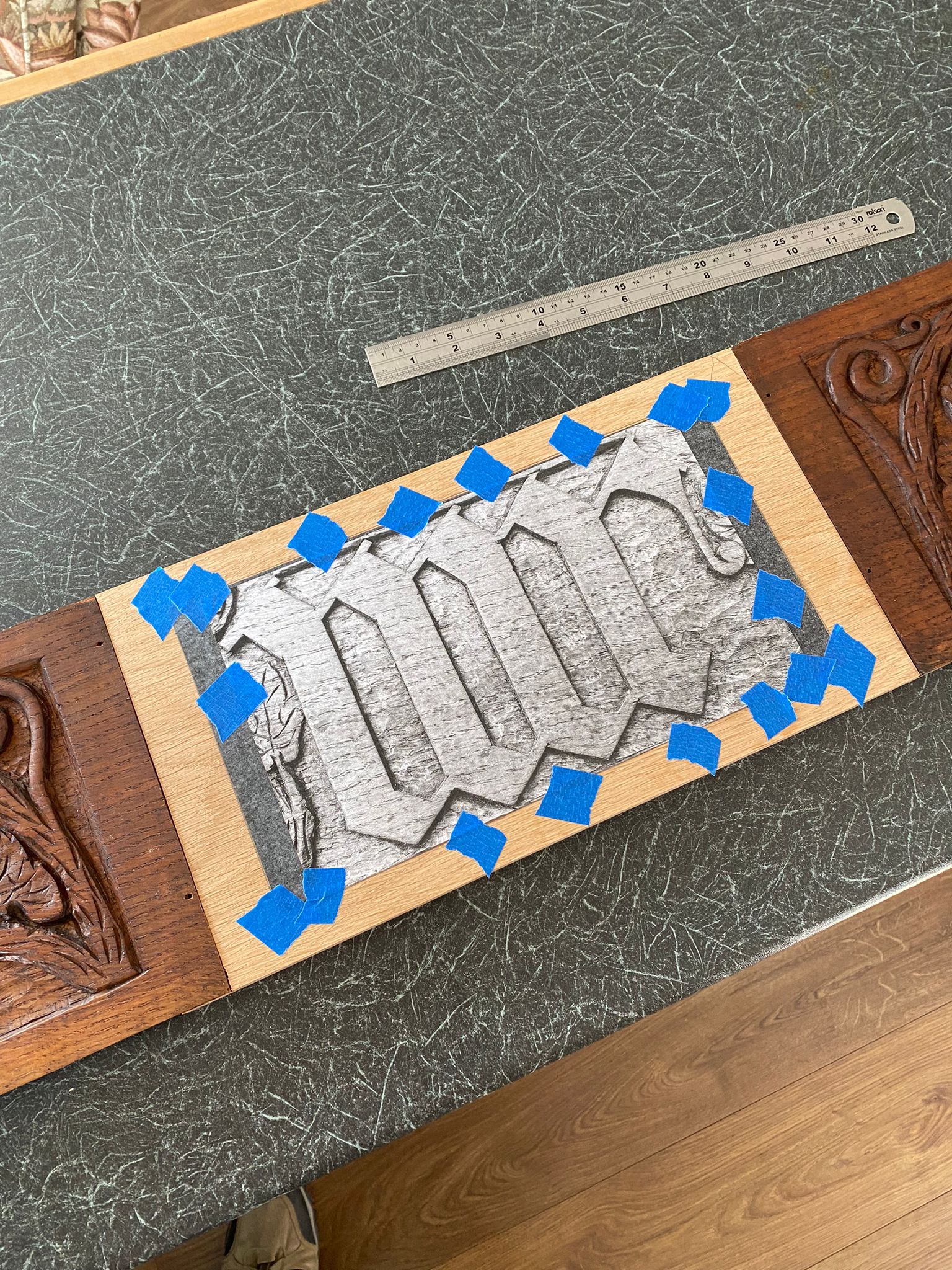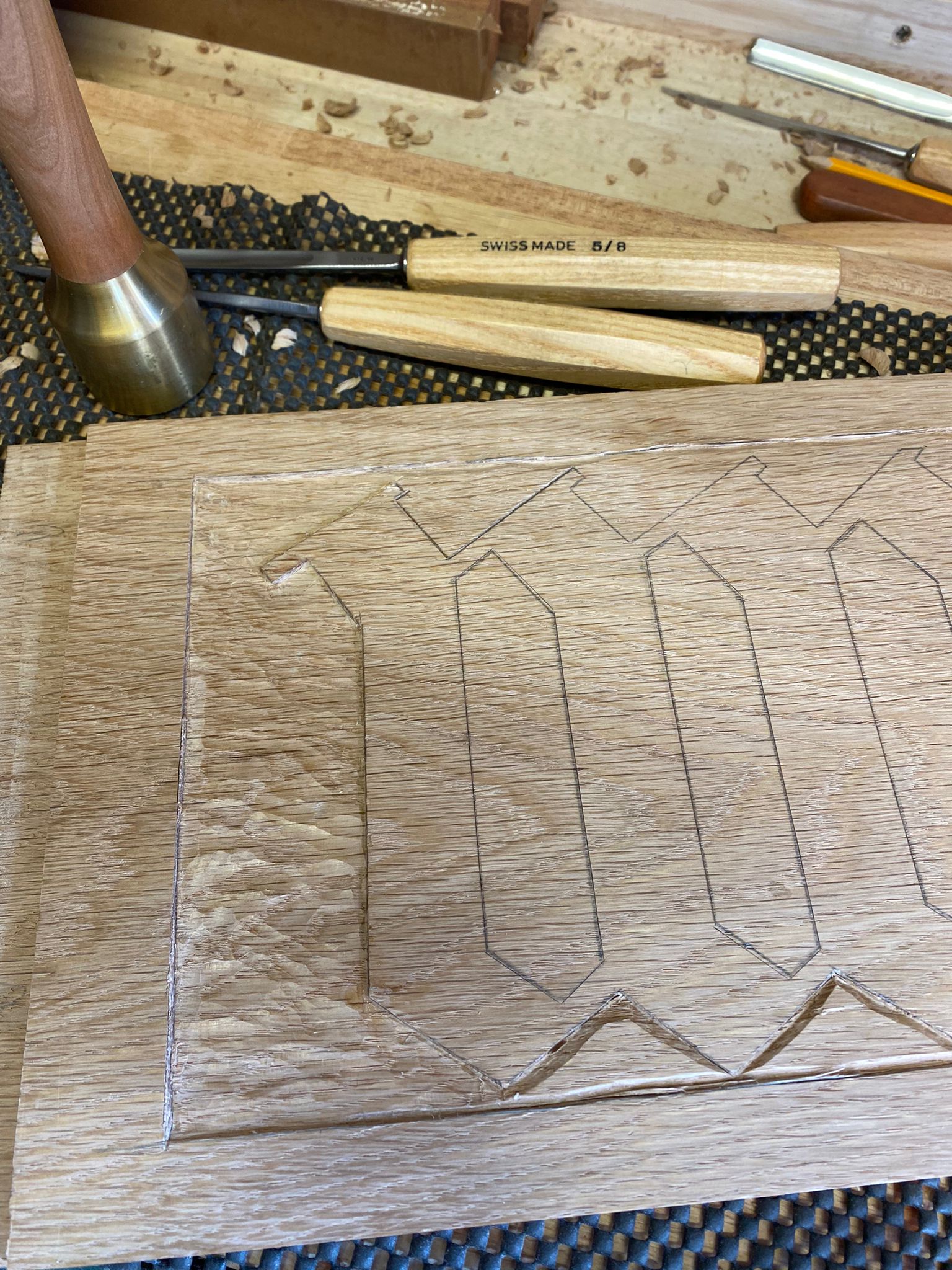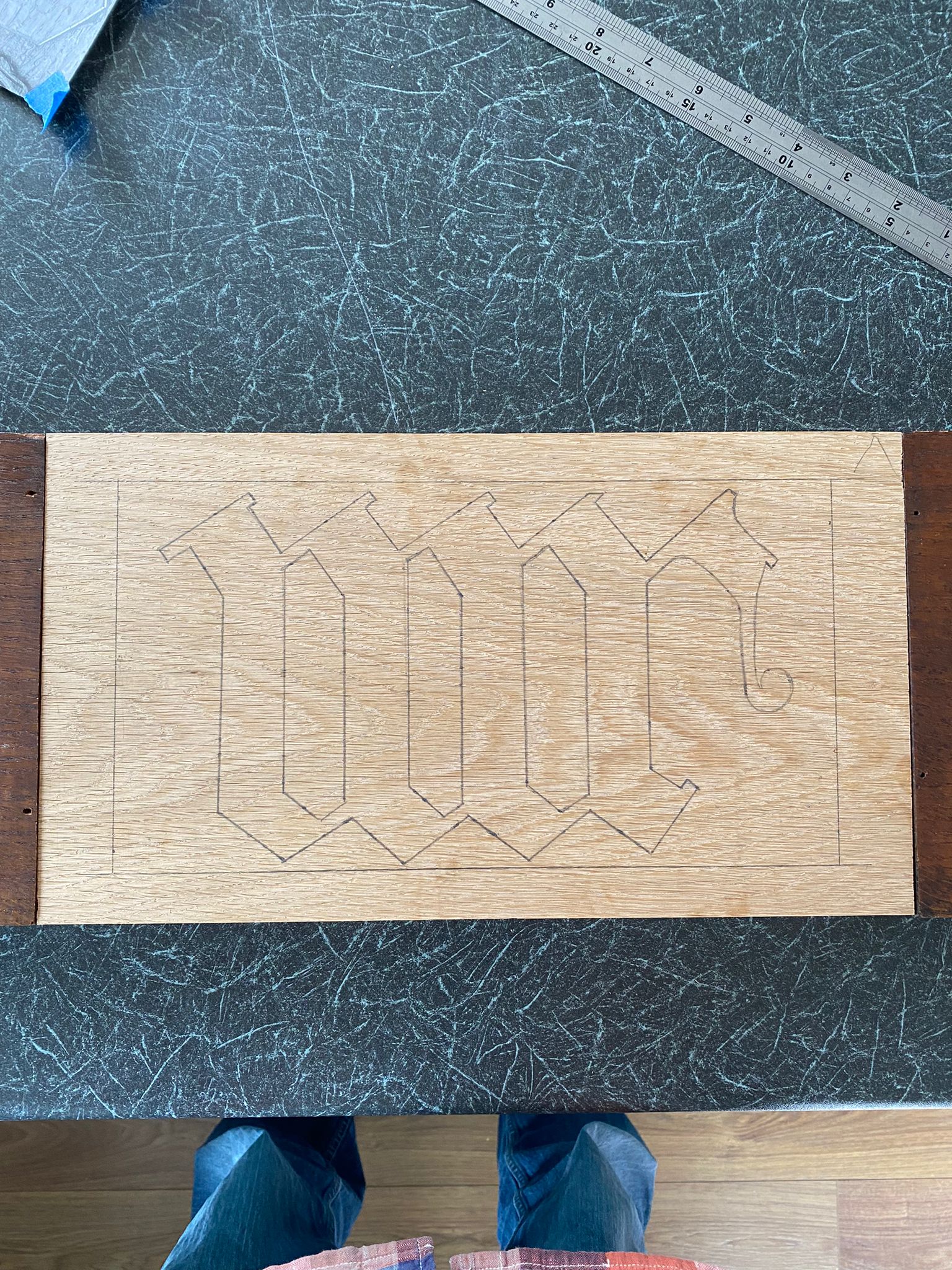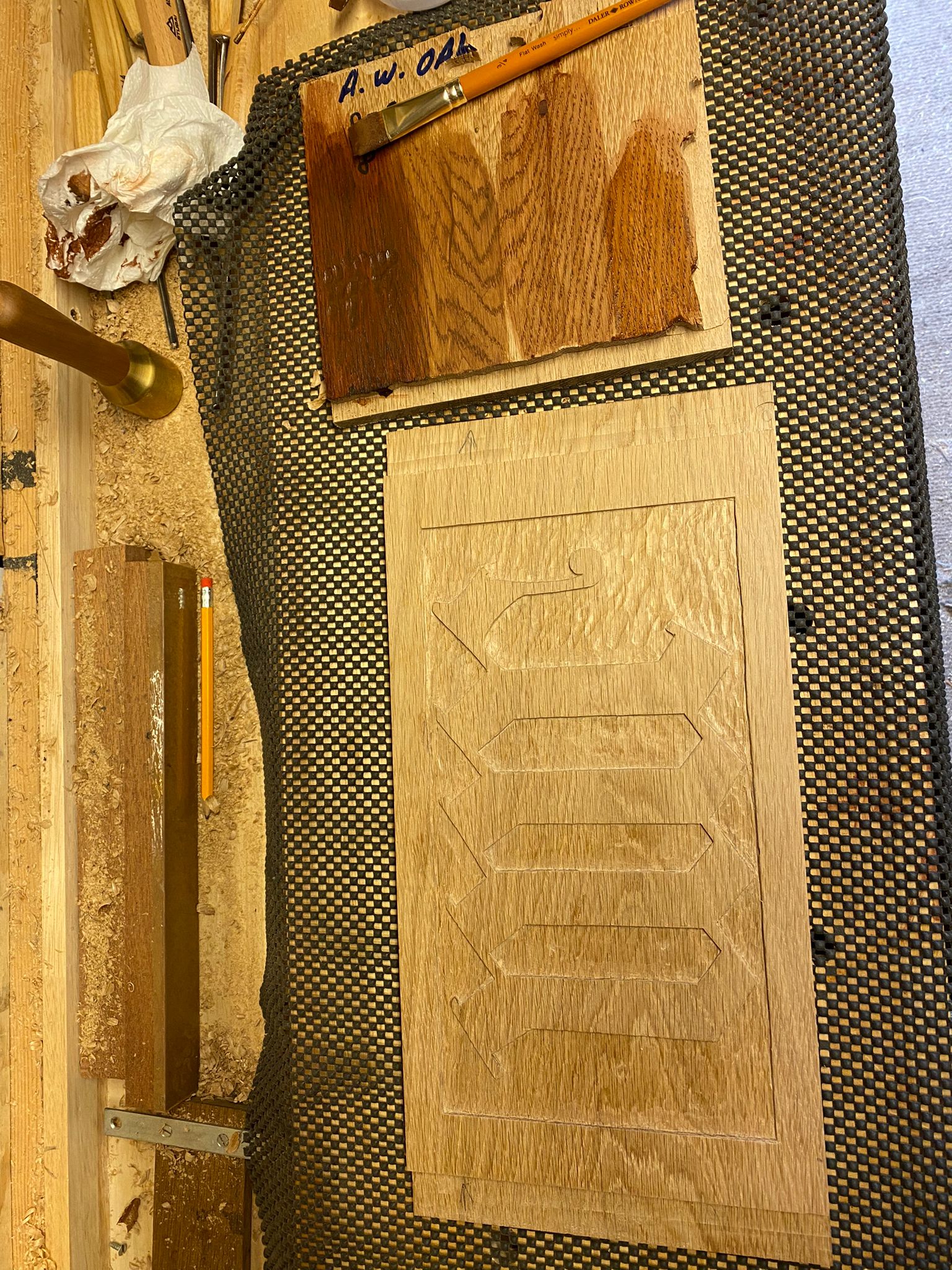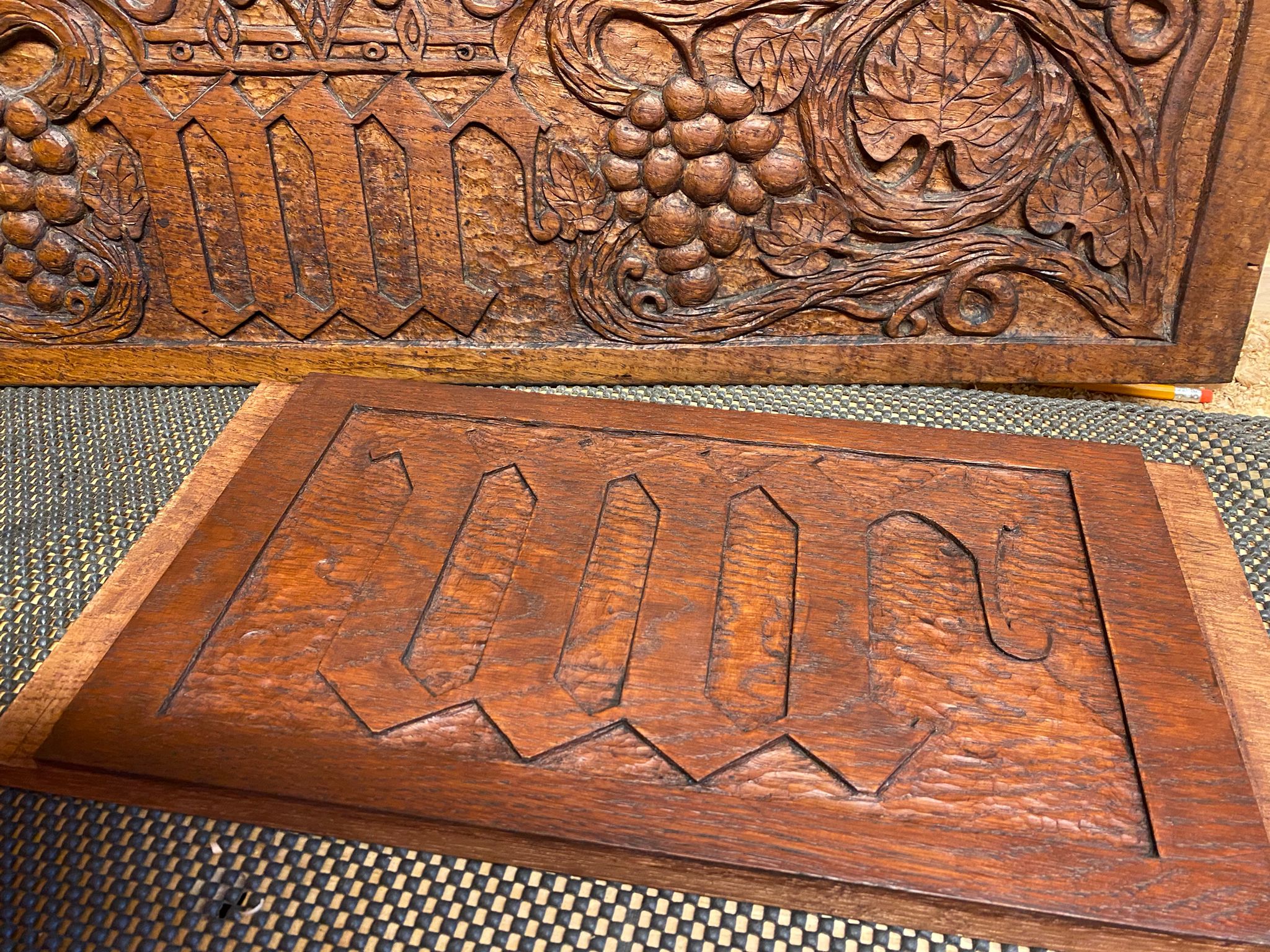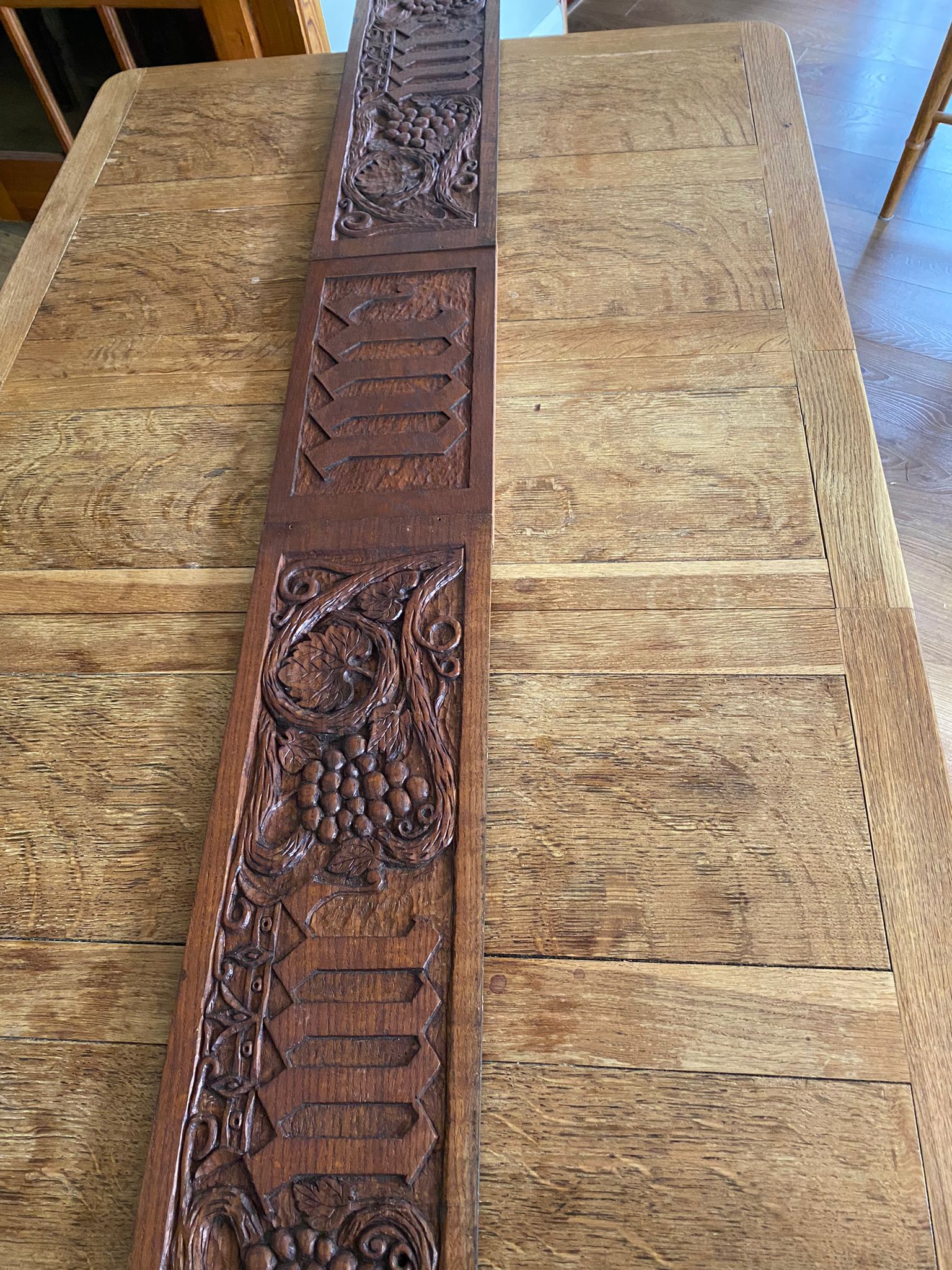 Induction of Fr Chris Szejnmann
Many of you will remember Fr Chris Szejnmann who did his curacy at Holy Trinity and did a long placement with us at St Andrew's from the beginning of the year until the May Festival. I went to London for his Induction as Vicar of Holy Trinity Barkingside on Monday, and it was good to see a number of familiar faces there, including Rosie Woodall and Bishop Guli.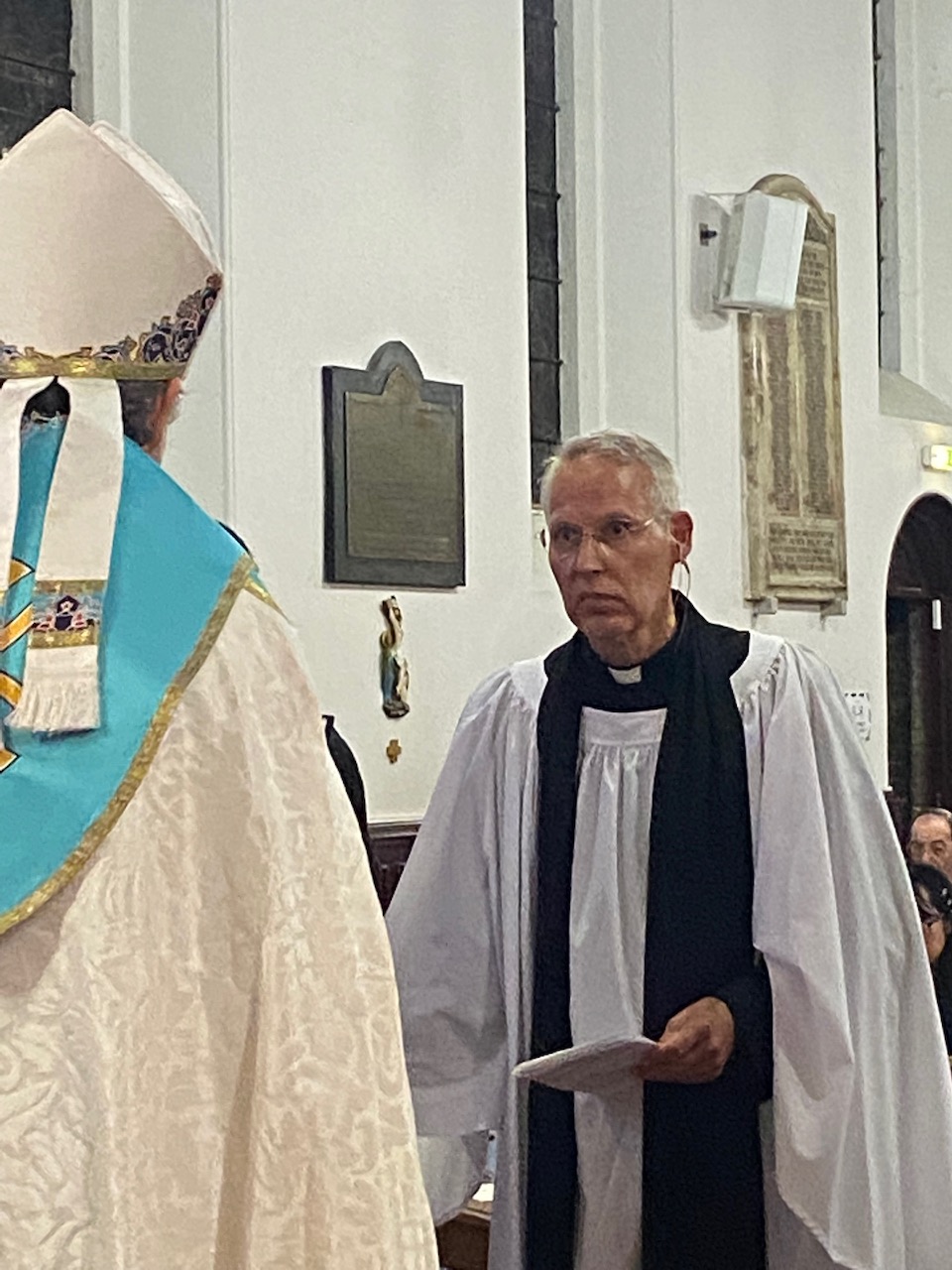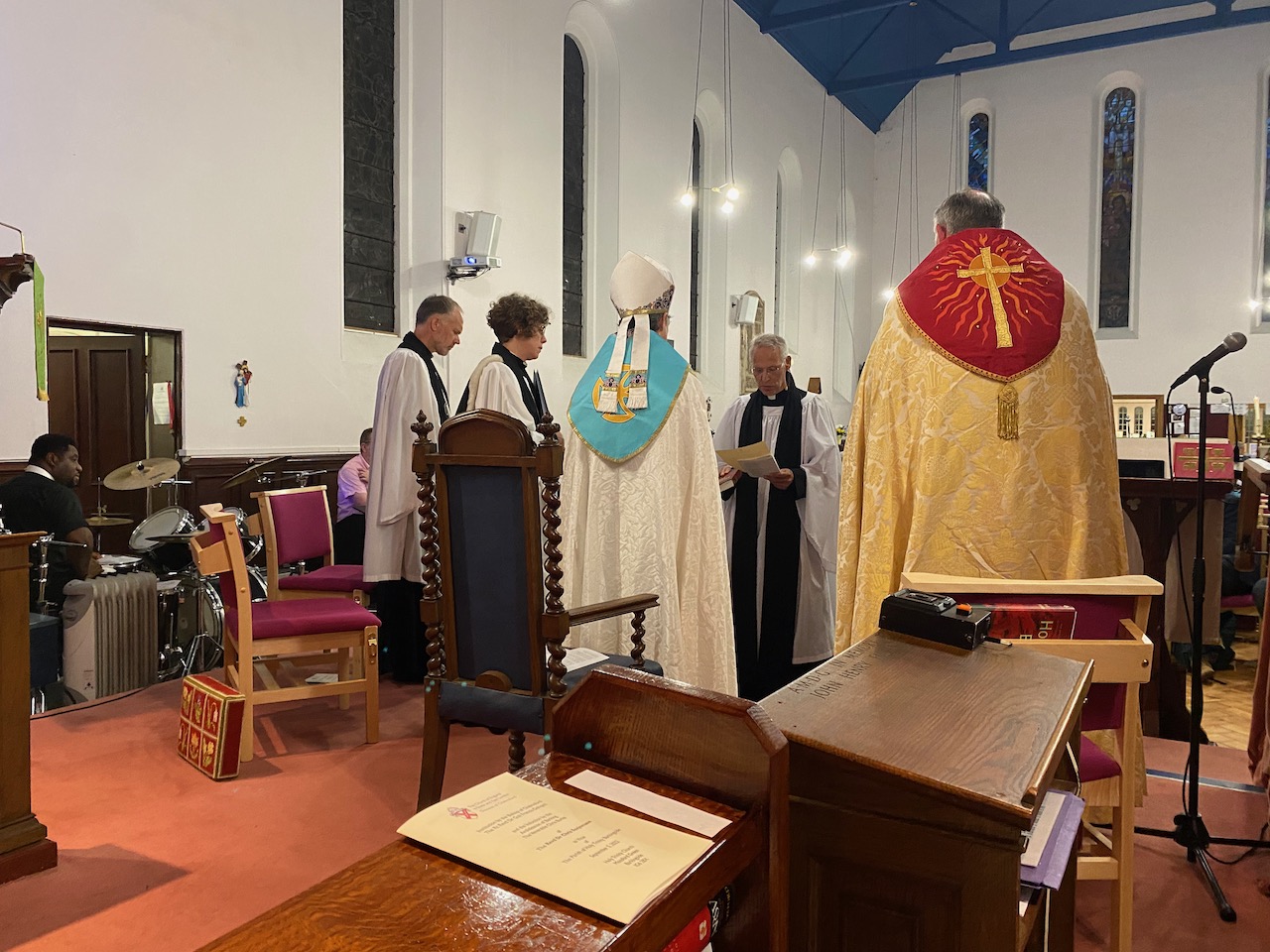 Sanctuary Windows
Our Sanctuary windows are back! Two of the stained glass windows got damaged by storm in February, but luckily did not break and smash and (thanks to our amazing cleaning team) the damage was discovered before worse happened. For the last 2 months they have been in a workshop in Lincoln and are now back in church. Alleluia!
Will's Fundraiser
Will is raising money for the Children's Trust which supports children with brain injuries, by cycling from London to Paris in relays with a group from school. They leave at 4.45am on 16th September and come back on Monday 20th in the evening. He would be grateful for any sponsorship and has been selling homemade cakes last Sunday. If you want to sponsor him please talk to him or to his mother.
Toys for smaller Children
One of the many good developments is that we have an increasing number of children coming to Mass. Those who are of school age can follow the service (and can have some appropriate books and material), but it would be good to have a small selection of toys for children aged 1 to 5. If you have something in good condition your children or grandchildren have grown out of, please have a word with me.
Percussion Concert 14th September
Percussionist Steven Moore is performing an exciting concert on Marimba and Vibraphone. Concerts throughout the country have been incredibly popular, with many selling out. Tickets are £2, with a retiring collection at the end (so you can give whatever you like). Please pre-book your tickets now to avoid disappointment!
https://www.eventbrite.co.uk/e/steven-moore-leicester-tickets-233553624177
Harvest Festival 2nd October
Following the success last year (see some pictures below of the amazing and joyful teamwork) we are doing another Harvest Lunch in the Parish Hall after the Mass on Sunday 2nd October.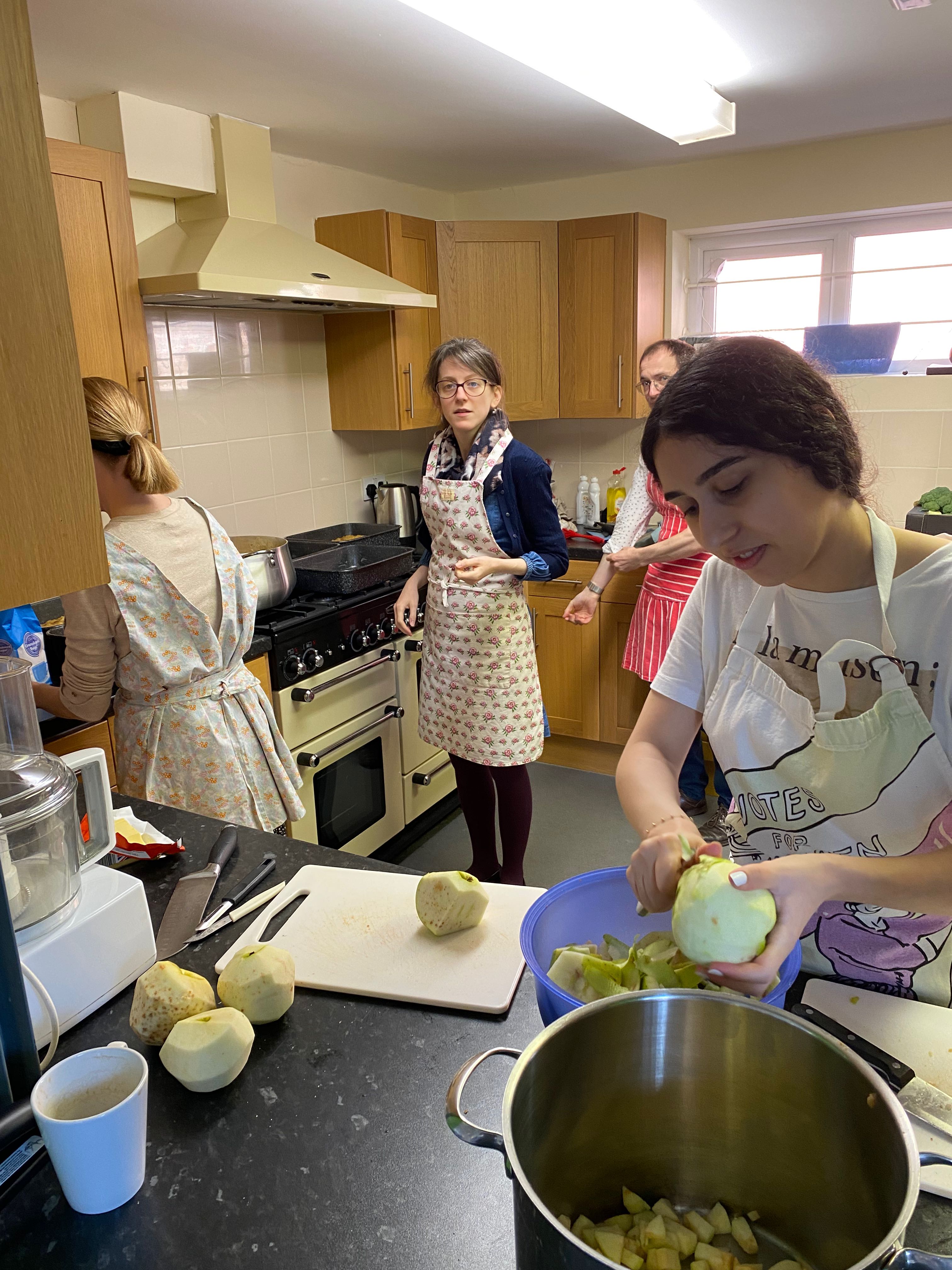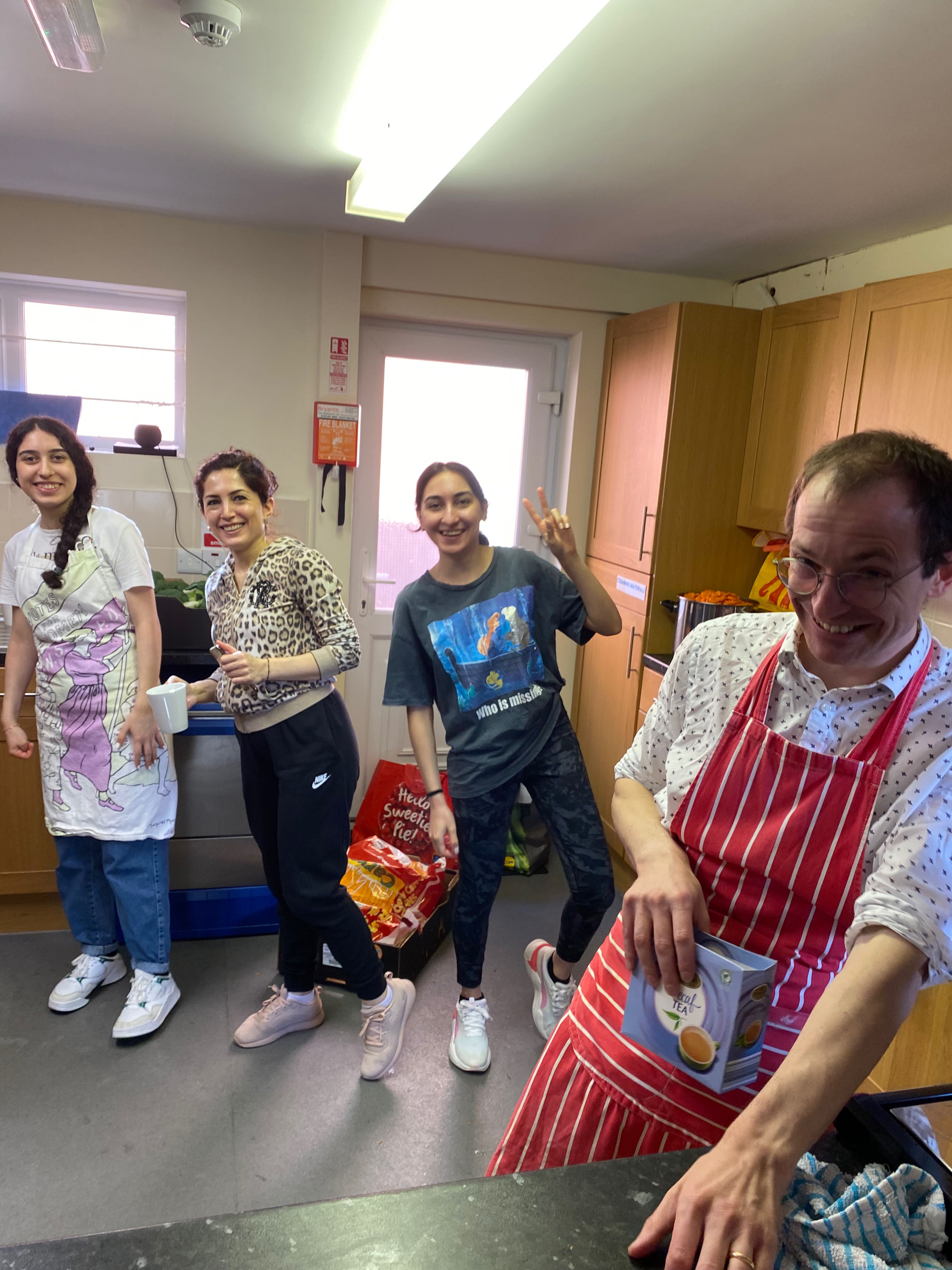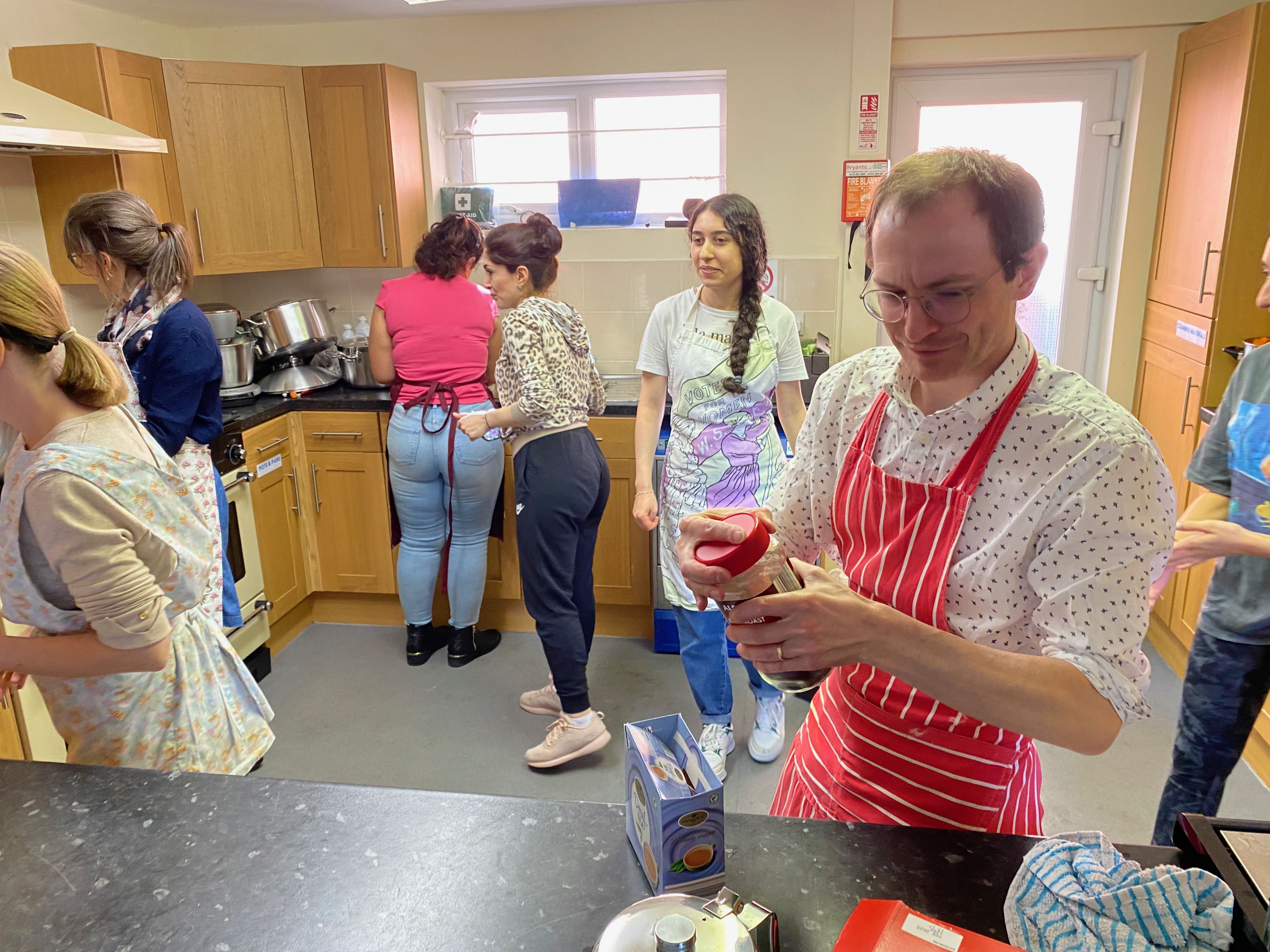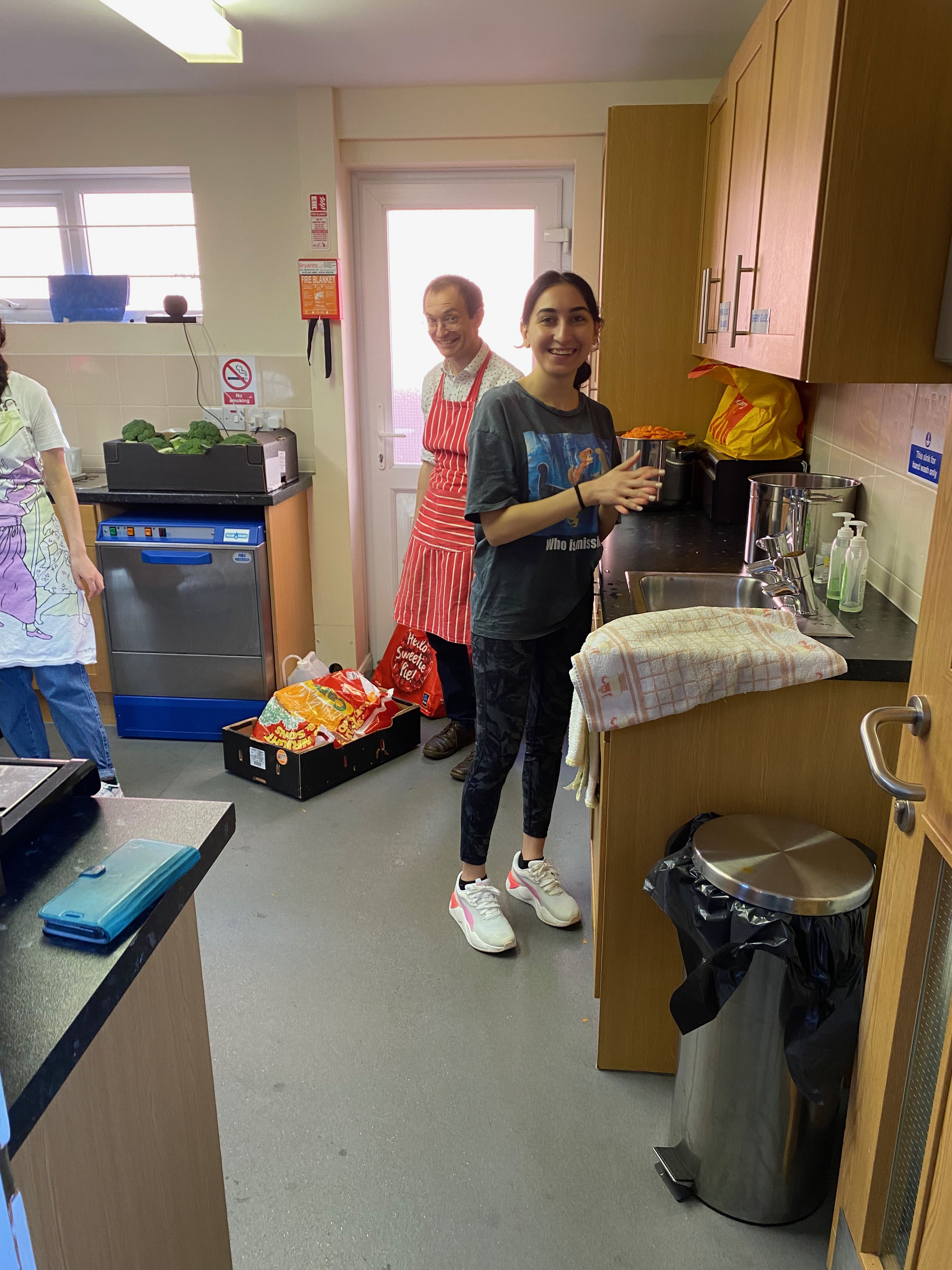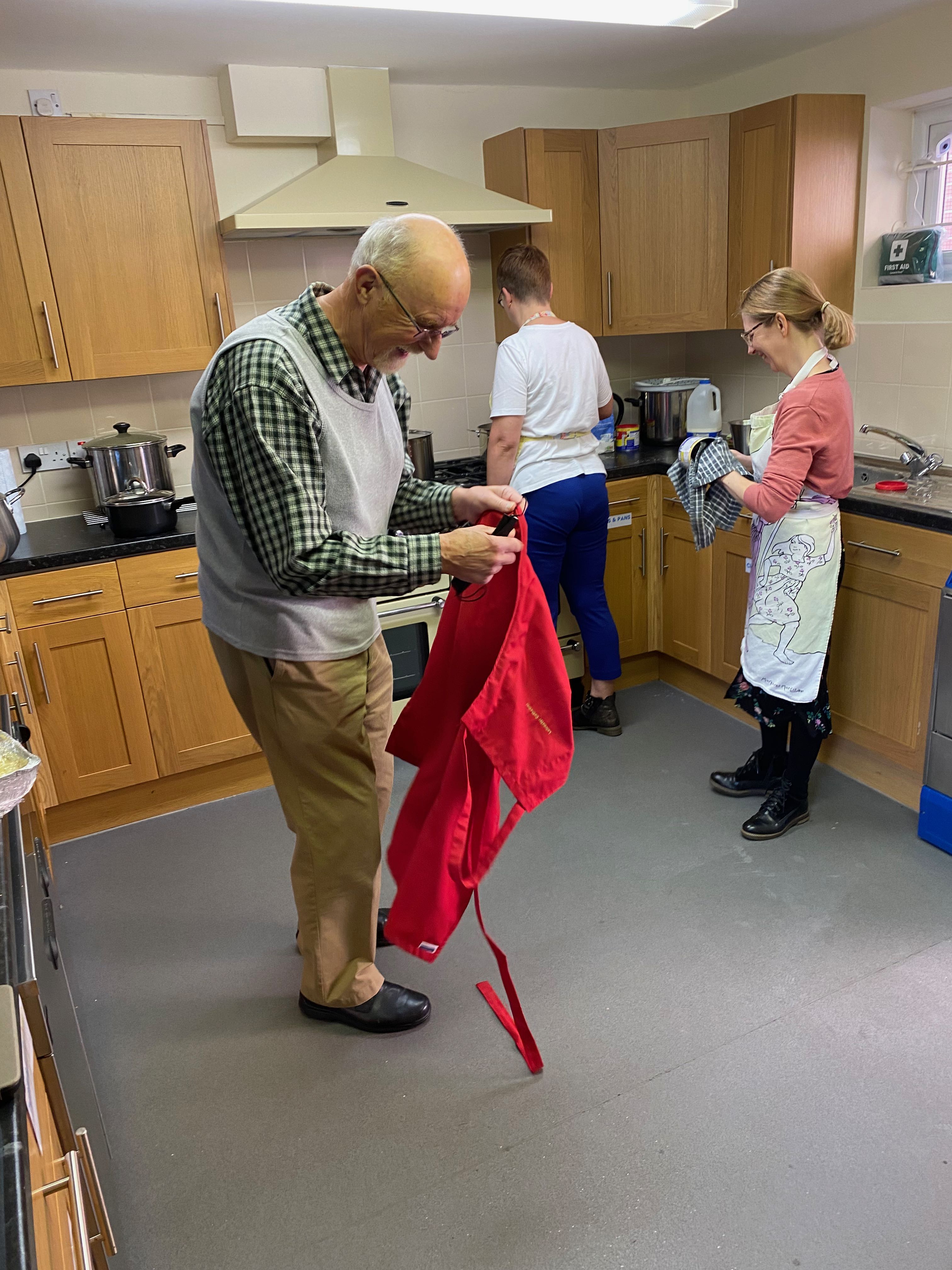 This is a free and open event – we shall try to feed everybody who comes! We will have a drink in church after Mass and then move to the Hall for 12pm when things are ready.
Help will be needed (as last year) for
Saturday 1st October between 9am to 12pm (setting up the hall, decorations, food preparation)
Sunday 2nd October between 11.30am and 3pm (serving food, washing up, tidying up)
We need lots of cakes for pudding. Could you help by bringing one?
We are going to have a Tombola! Would you be able to donate a price?
As last year, there will also be a collection point for gifts for Leicester City of Sanctuary to enable us to share something with those who are less fortunate.
I managed to persuade (🥹🥹🥹) Laura Johnson to hold the reins this year and be the contact person for organising the event – the more people offer help the happier the occasion will be! If you would like to be involved please have a word with Laura or with me. There is a sign-up sheet in church on the welcome desk – please sign up!
Baptism Service for Lucy, 5th November, 12pm
Baby Lucy is going to be baptised on Saturday 5th November at 12pm. Everybody is welcome to come and Anna and Tim would like to offer some hospitality afterwards. For them to plan ahead, would you let them know whether you are intending to come?
1st Sunday of the month from 6th November, 7pm:
Evensong & Benediction (followed by a drink in the pub)
I would like to try an additional monthly service from the first Sunday of November (always on the 1st Sunday of the month at 7pm). Due to the Harvest Lunch on 2nd October I decided not to start this on the same day.
This is a short service of Evening Prayer followed by some time of silence in front of the Blessed Sacrament. This is a very simple and quiet service which is going to last about 35 to 40 minutes. Watch this space – details to follow.