Simon the oven cleaner brought all his professional equipment on Tuesday and sorted out the cooker and other bits in the kitchen – everything now is shining and properly usable when we re-open the hall.
On Saturday the (properly masked) Church Care Team assembled for the first time since the outbreak of the pandemic and by working together for 2 hours (with a nice coffee/tea/cake break in between) we got quite a lot of things done! We focussed on St John's Chapel which is now cleaned thoroughly.
Meeting twice a month for 2 hours is a manageable commitment, and with enough hands things change very quickly. Next time, I will bring some other music along, though…. 🙂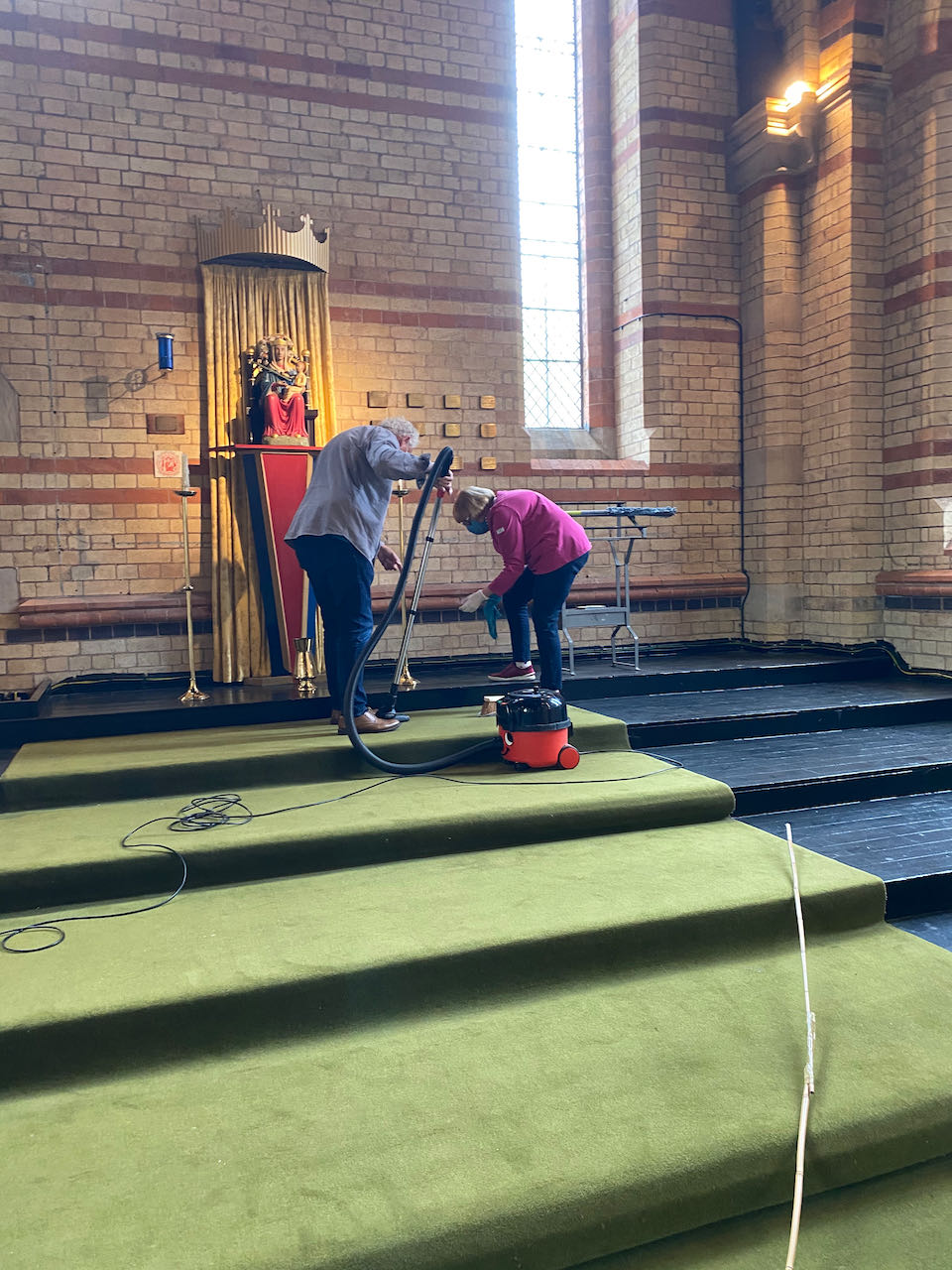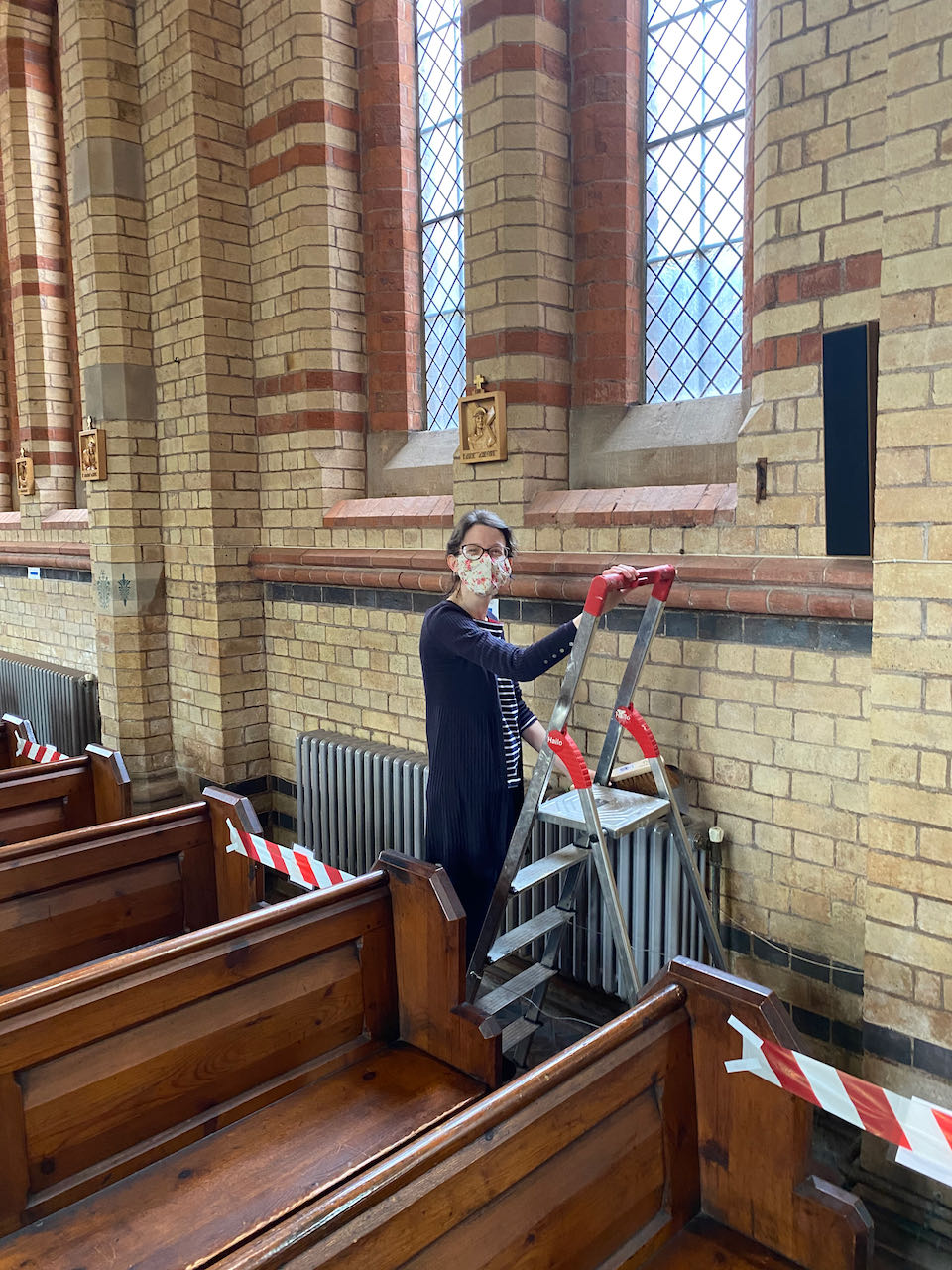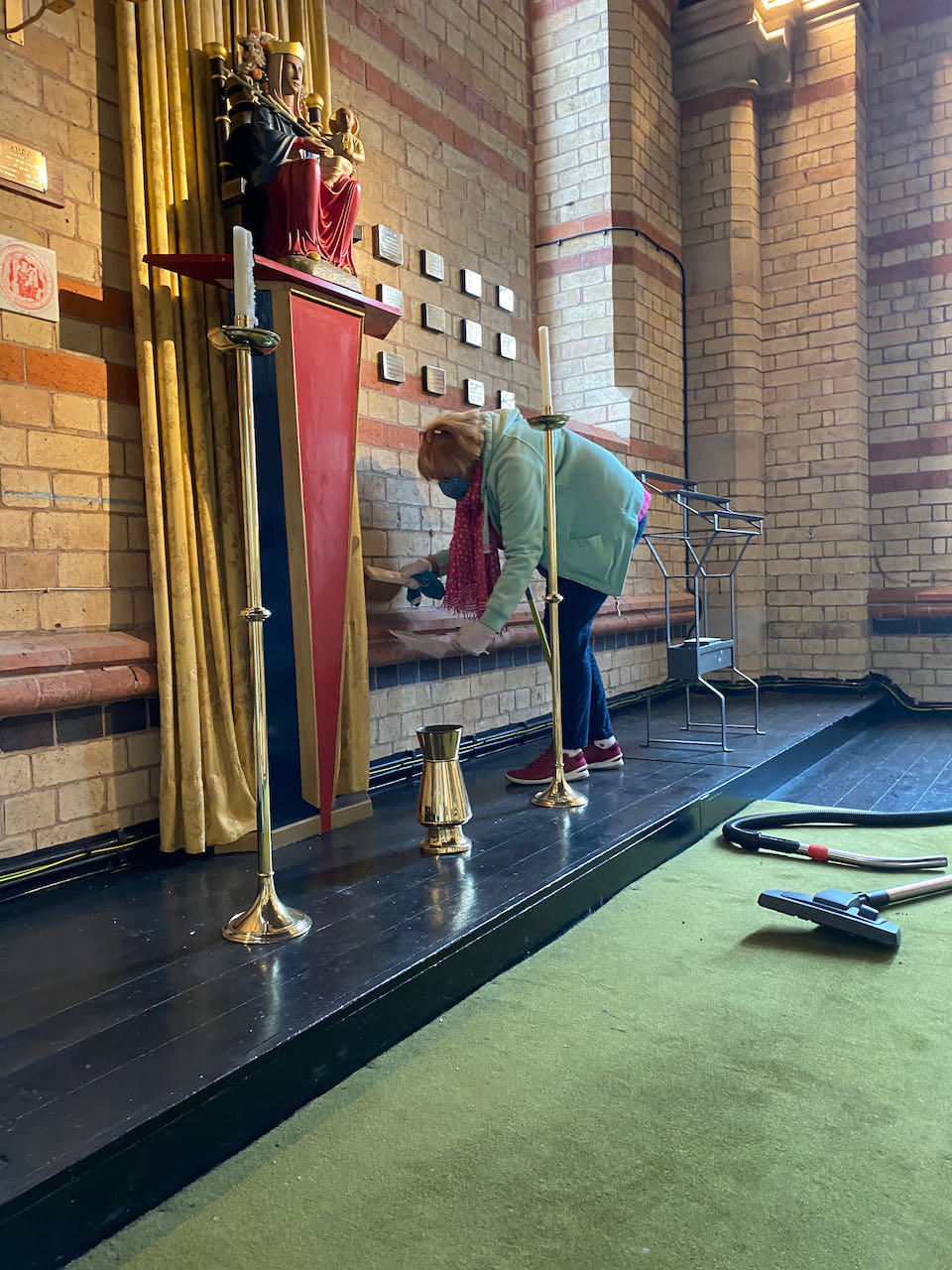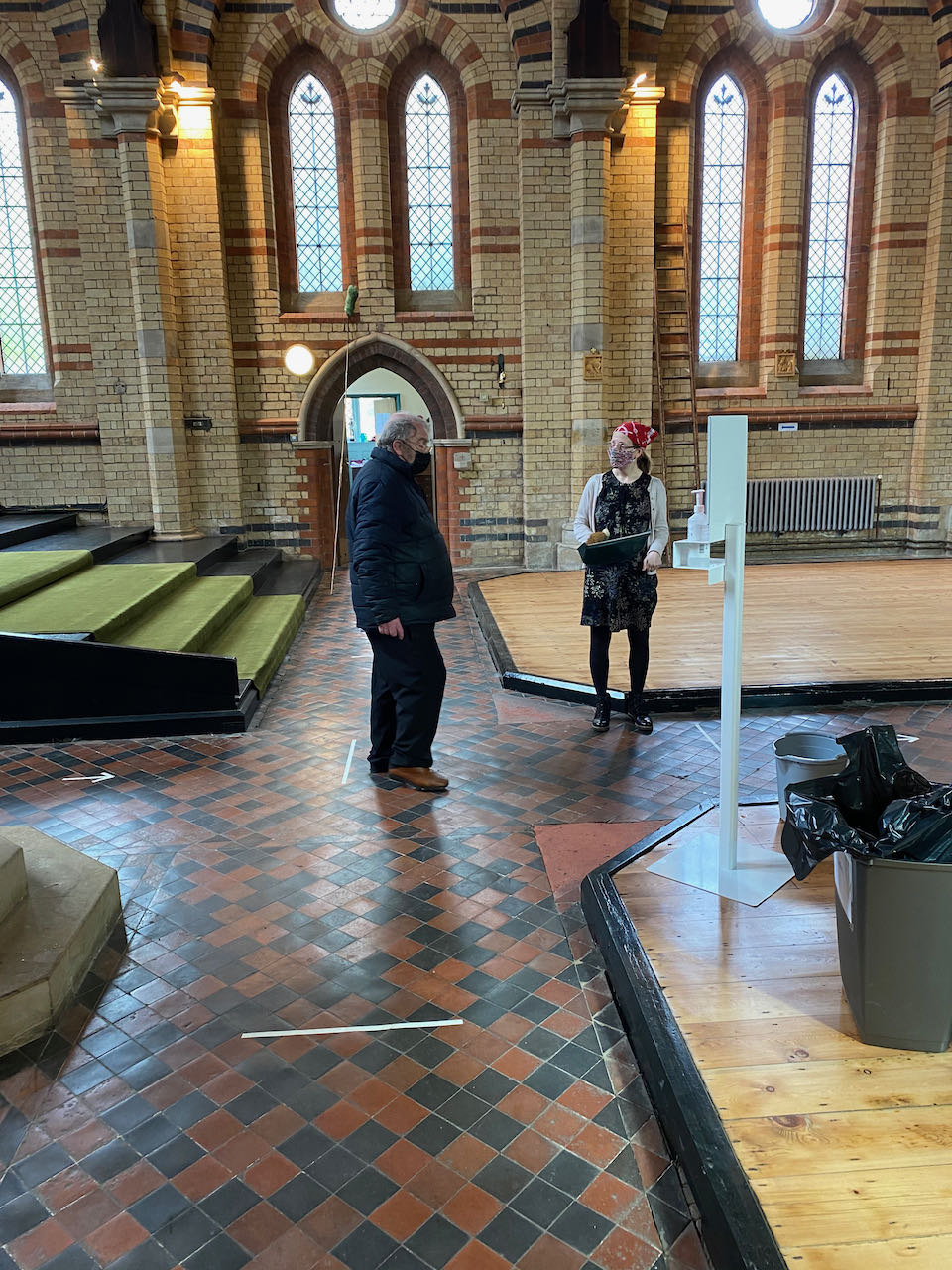 We will meet again on Saturday, 29th May for 2 hours – the more people the merrier and the quicker things get done. Feel free to join us!