After having spent yesterday mostly secluded I am back at work today and had some time to reflect over the past week and what happened. As usual a lot happened, and I am very grateful that everything came together and so many people got involved in making this a very special celebration.
Stable
Mark spent the better part of 3 days in church both constructing a very classy stable and going wild with flower arrangements. Tony, Sam and I helped a bit with putting it together, and by Thursday the stable was ready.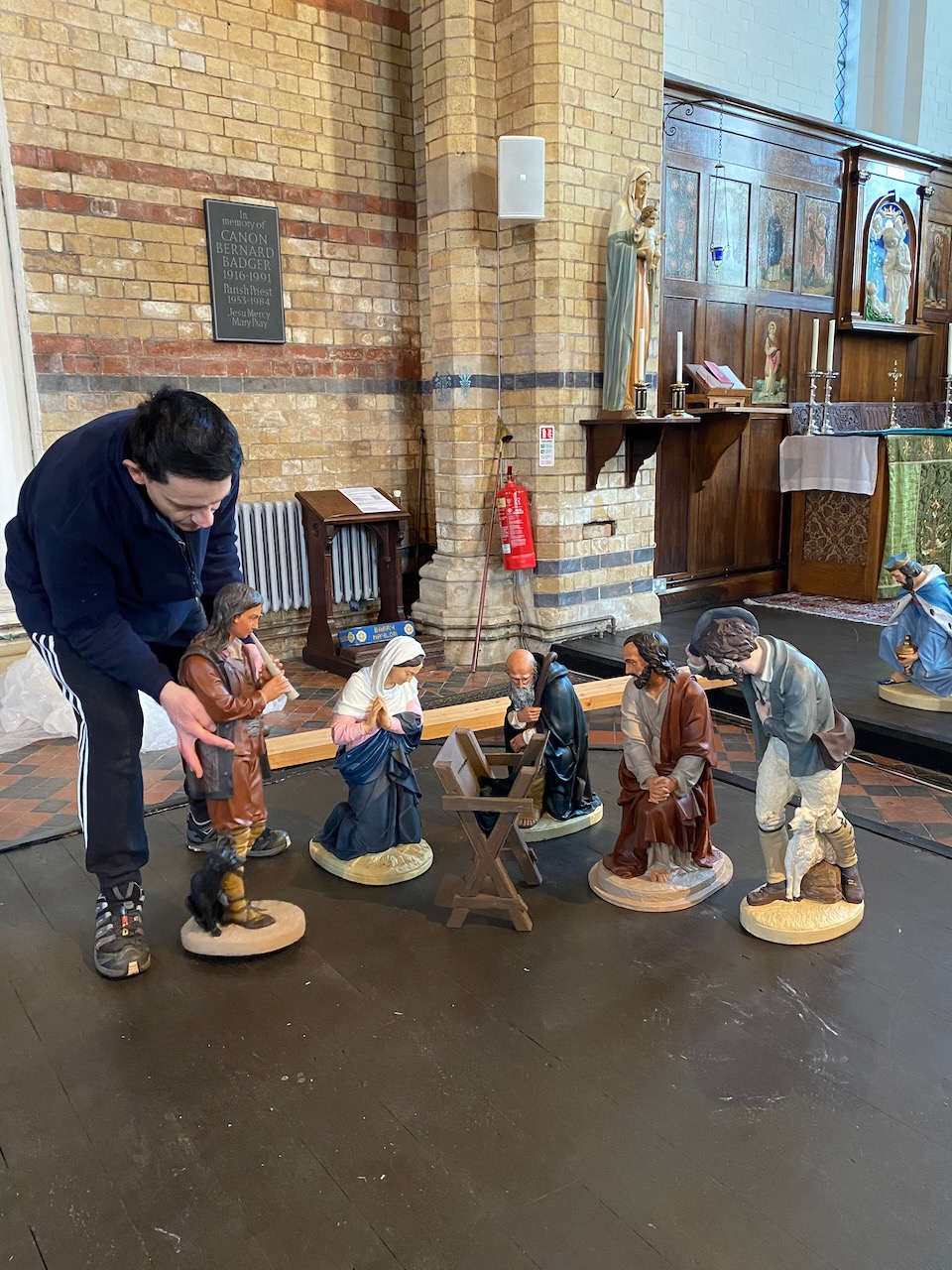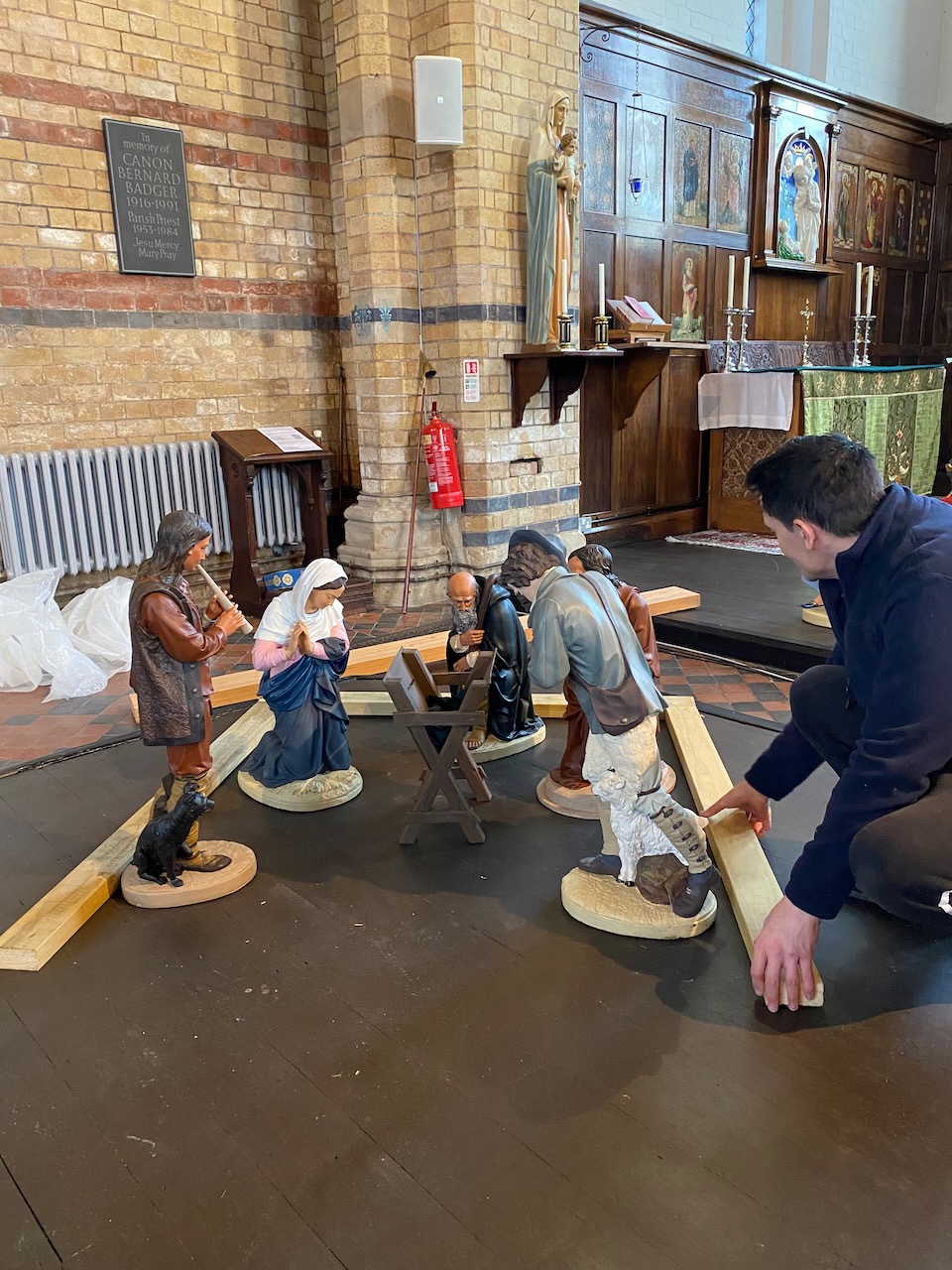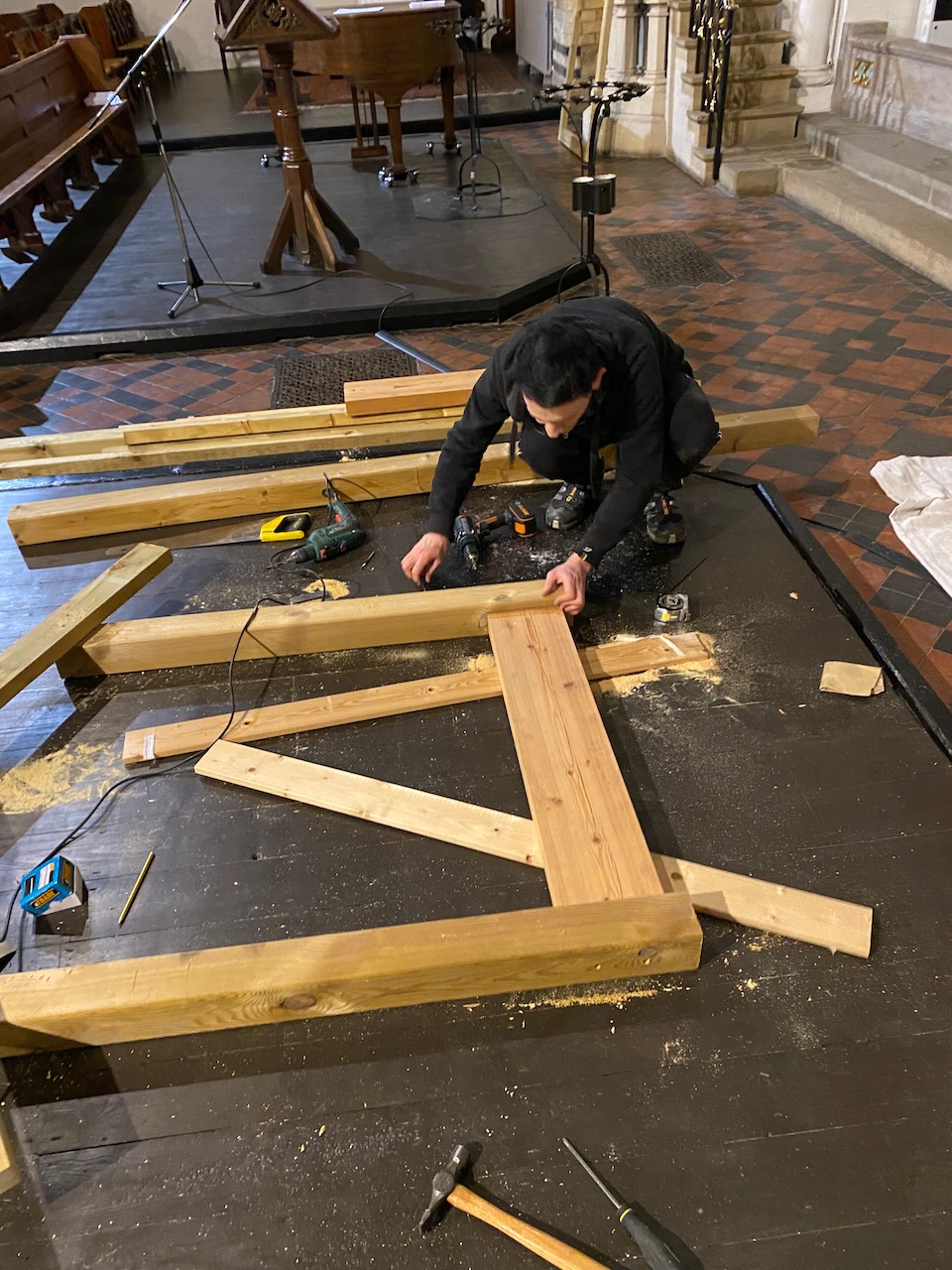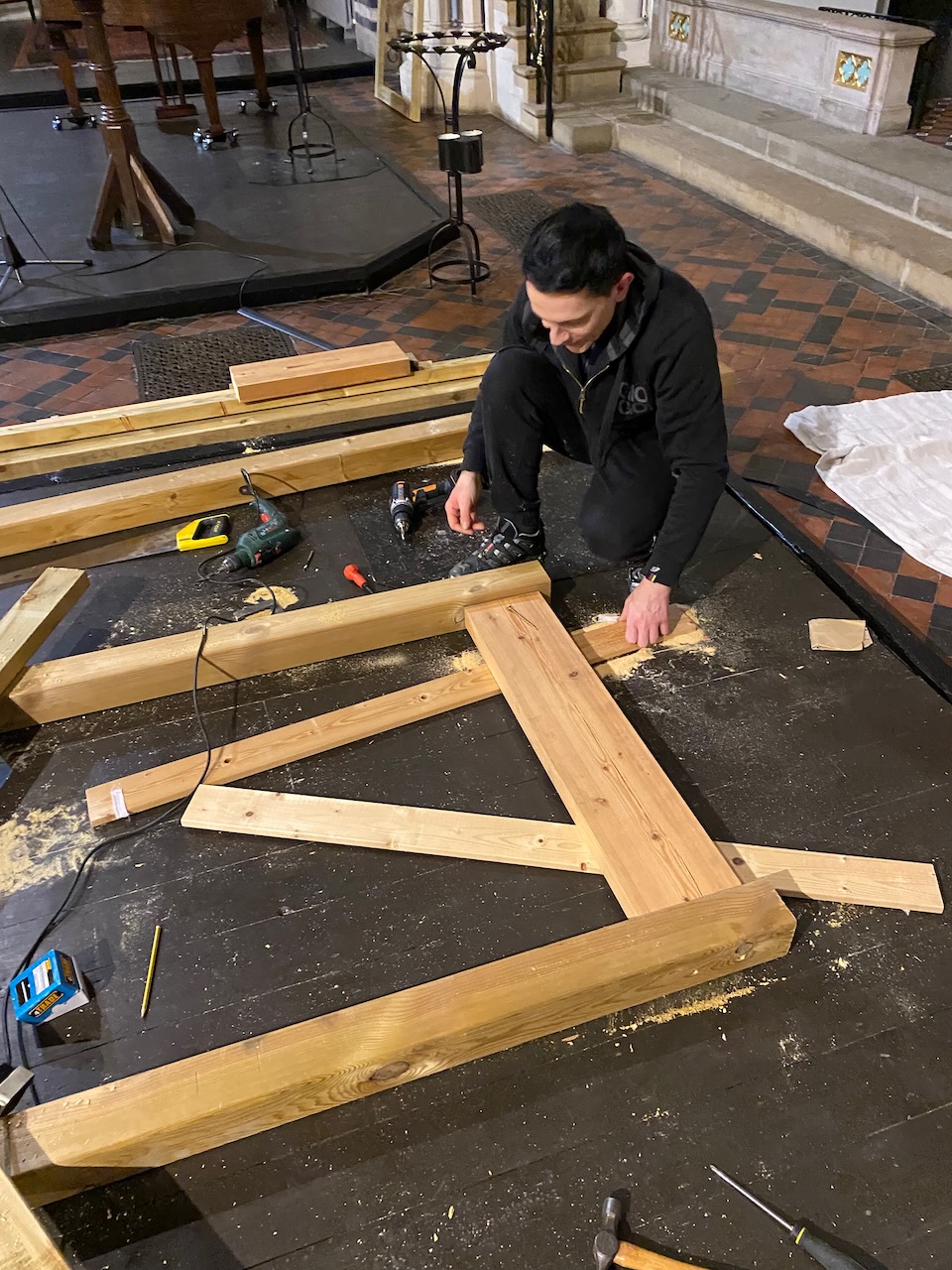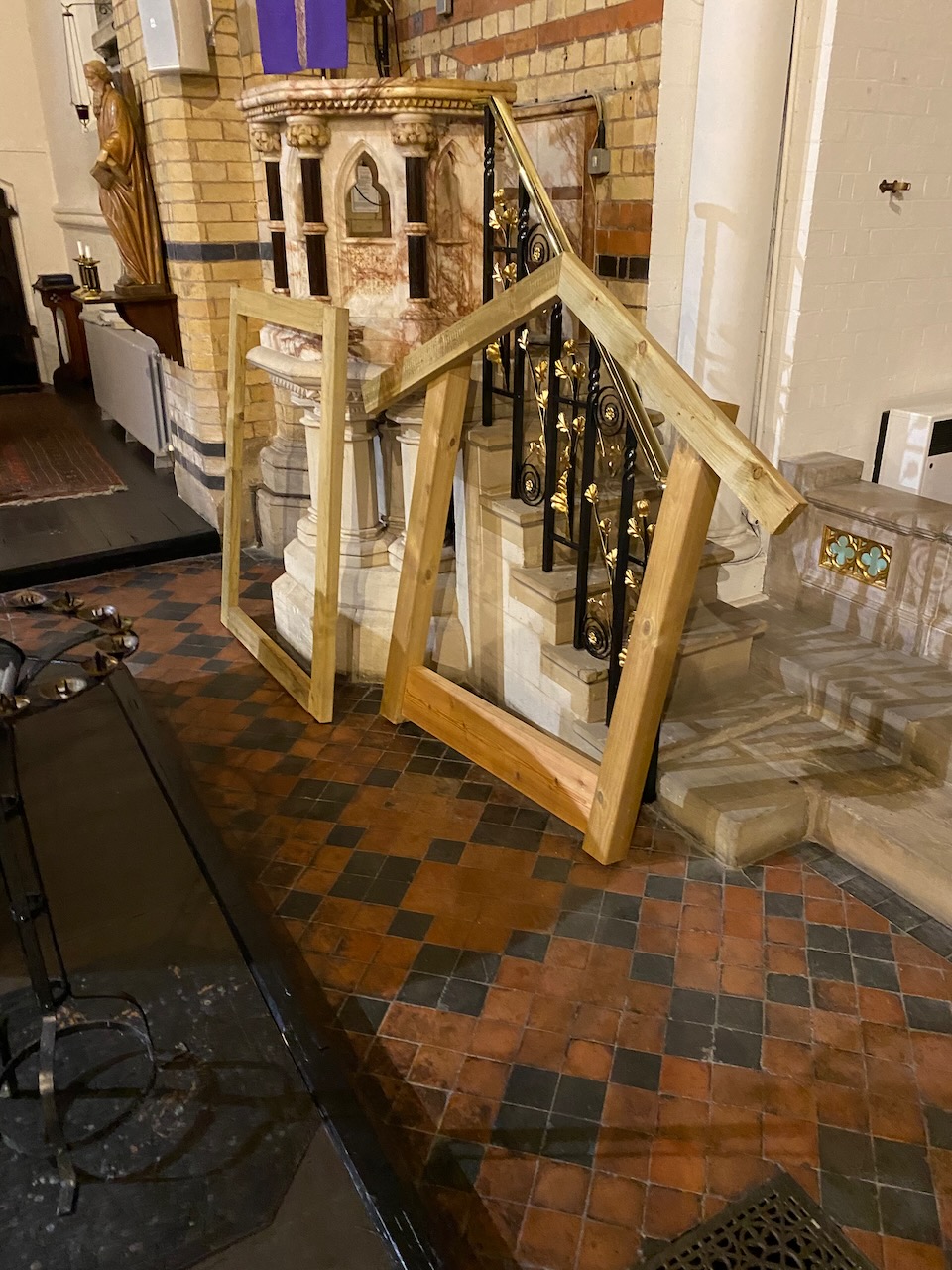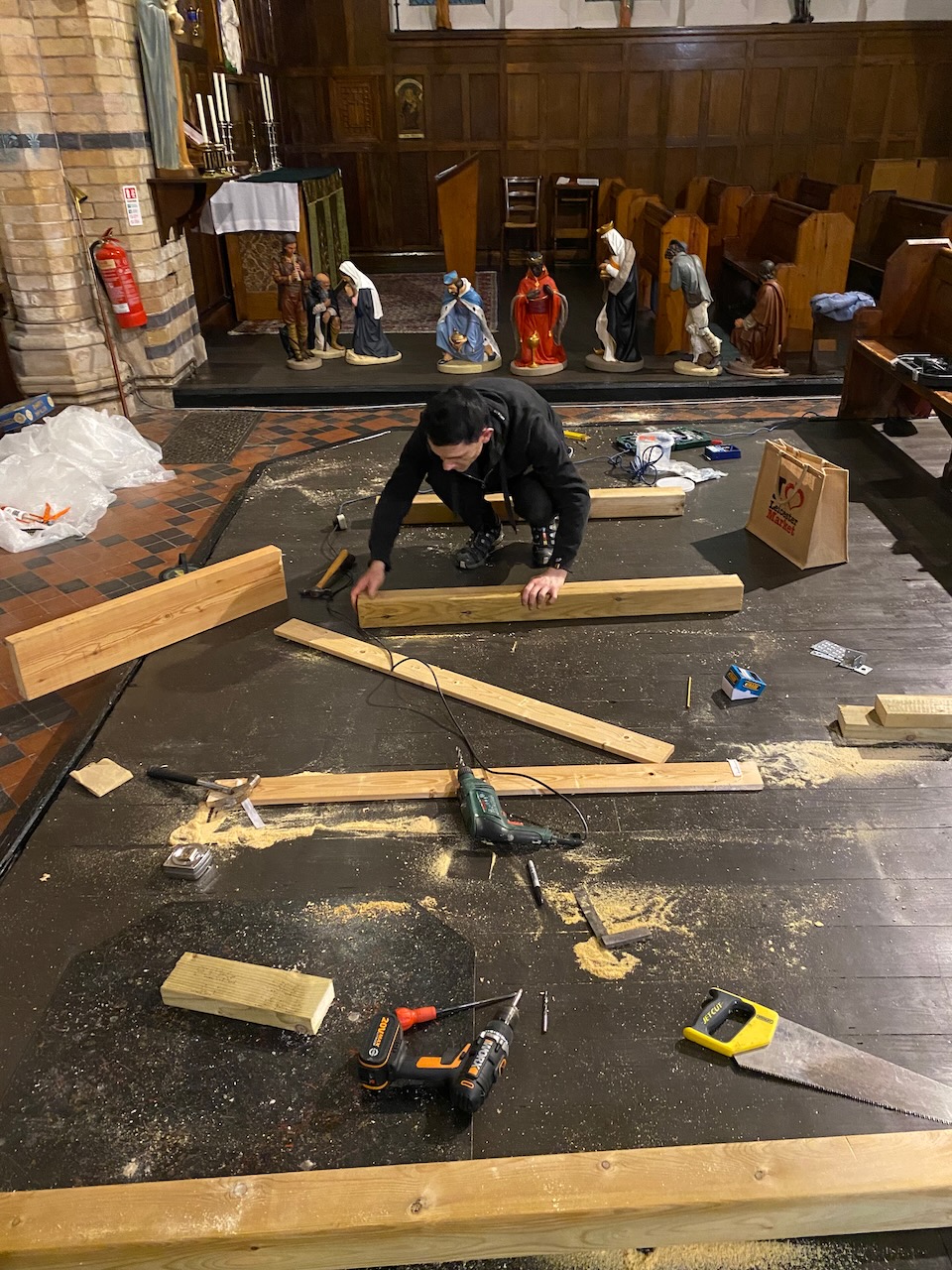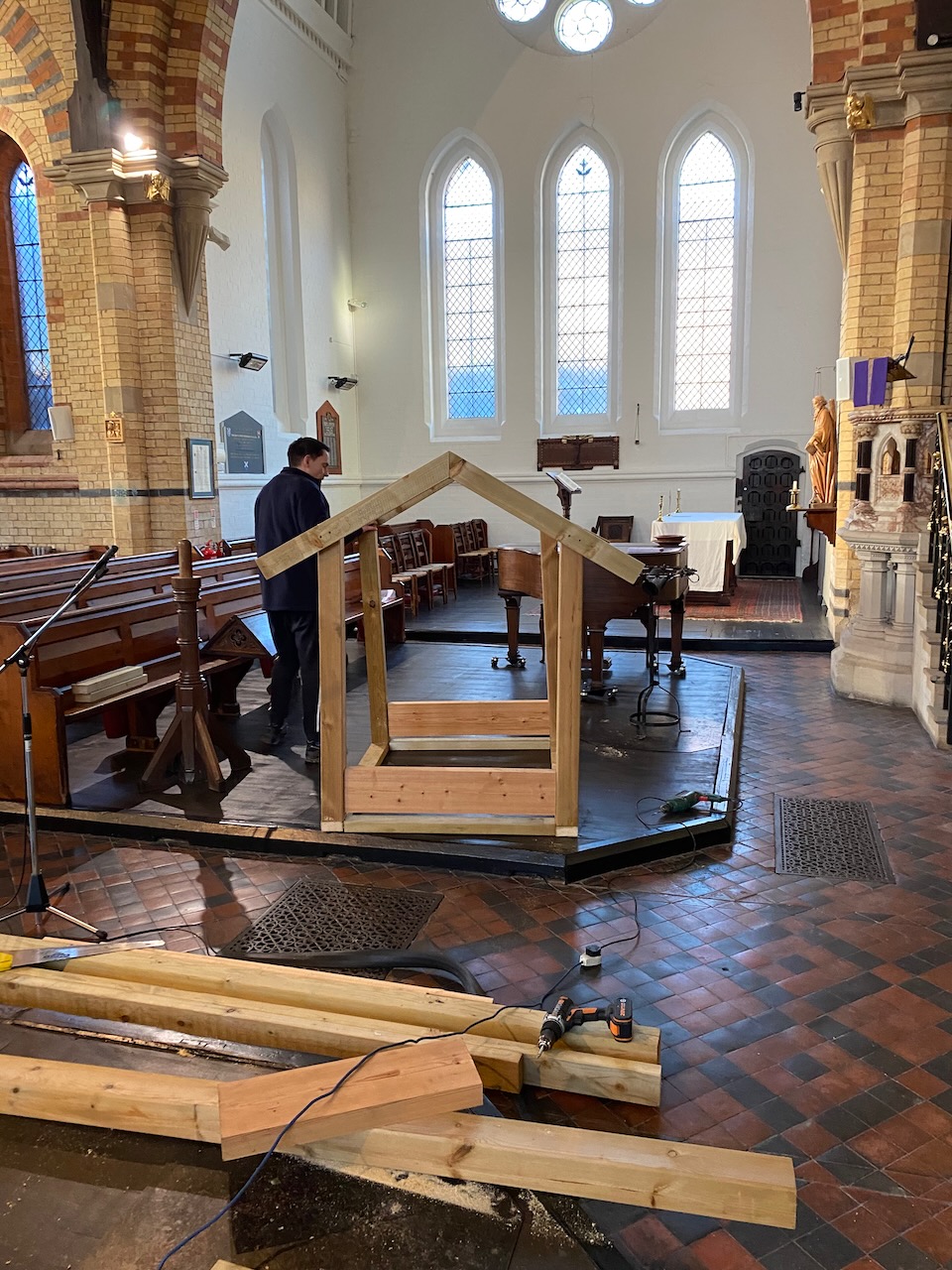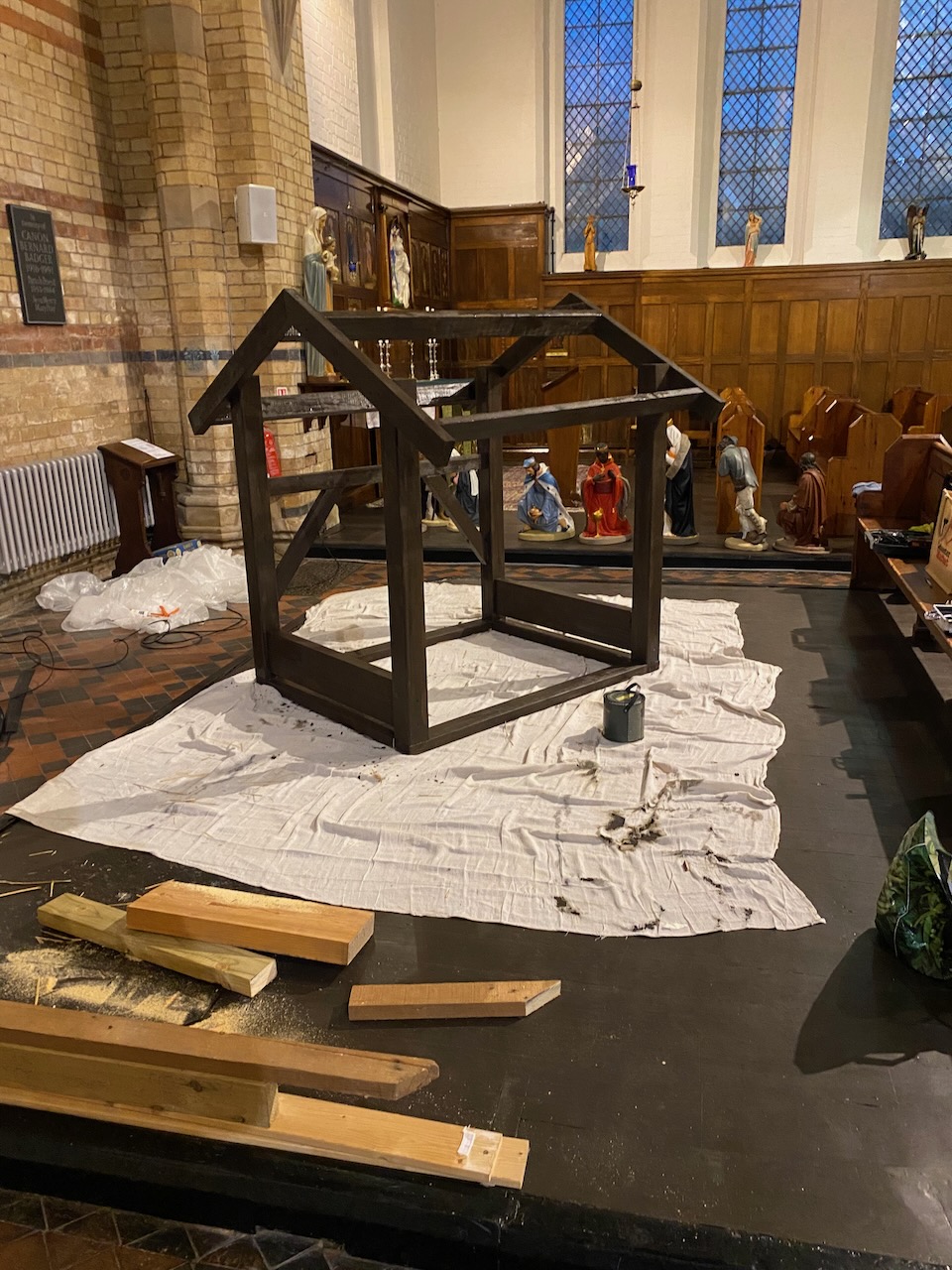 Carols, Beer & Christmas Cheer!
Wednesday evening offered a bit of light relief for all those 'thirsting after righteousness' singing carols in the Peel – we got through all the carols in the booklet.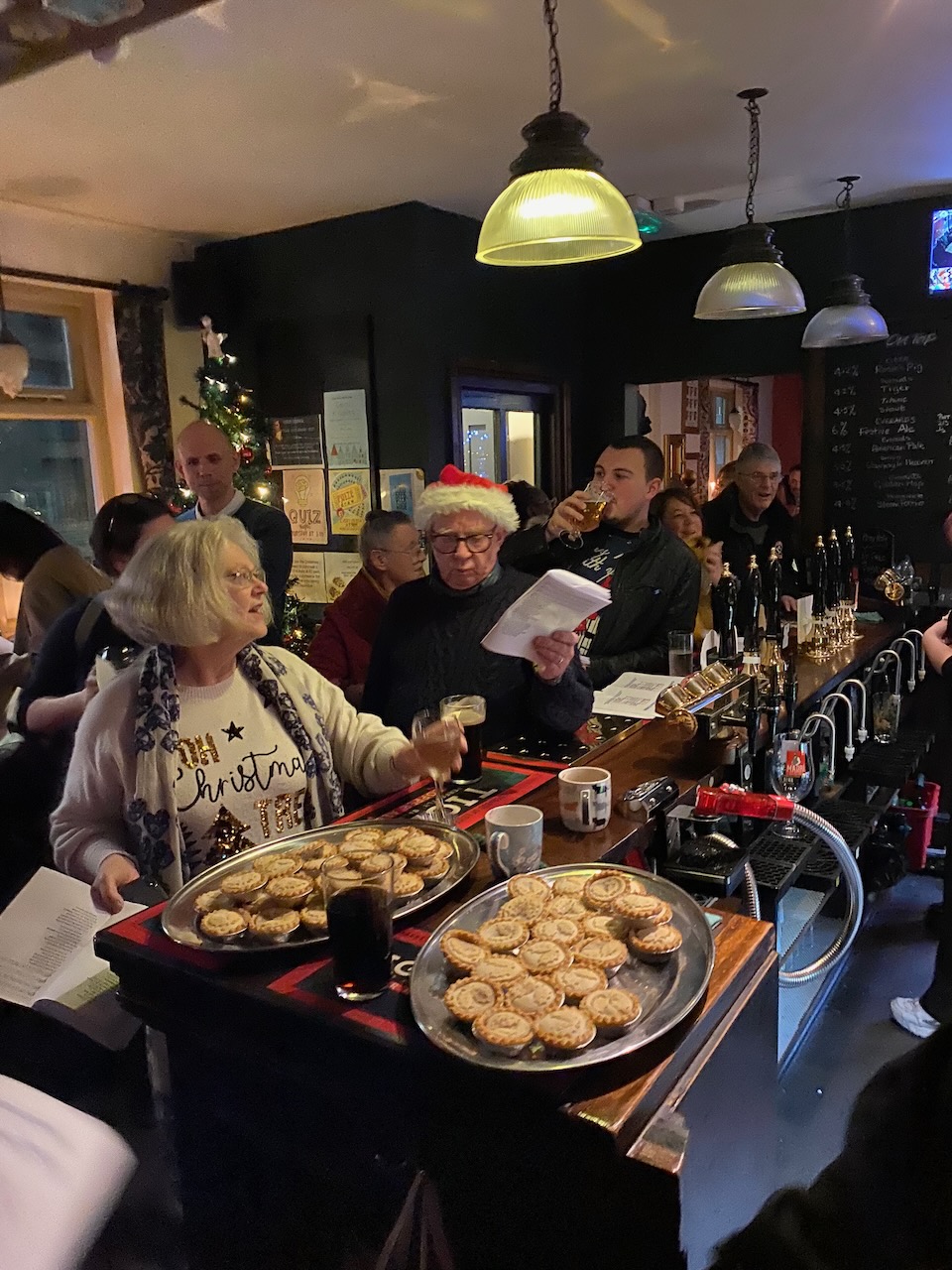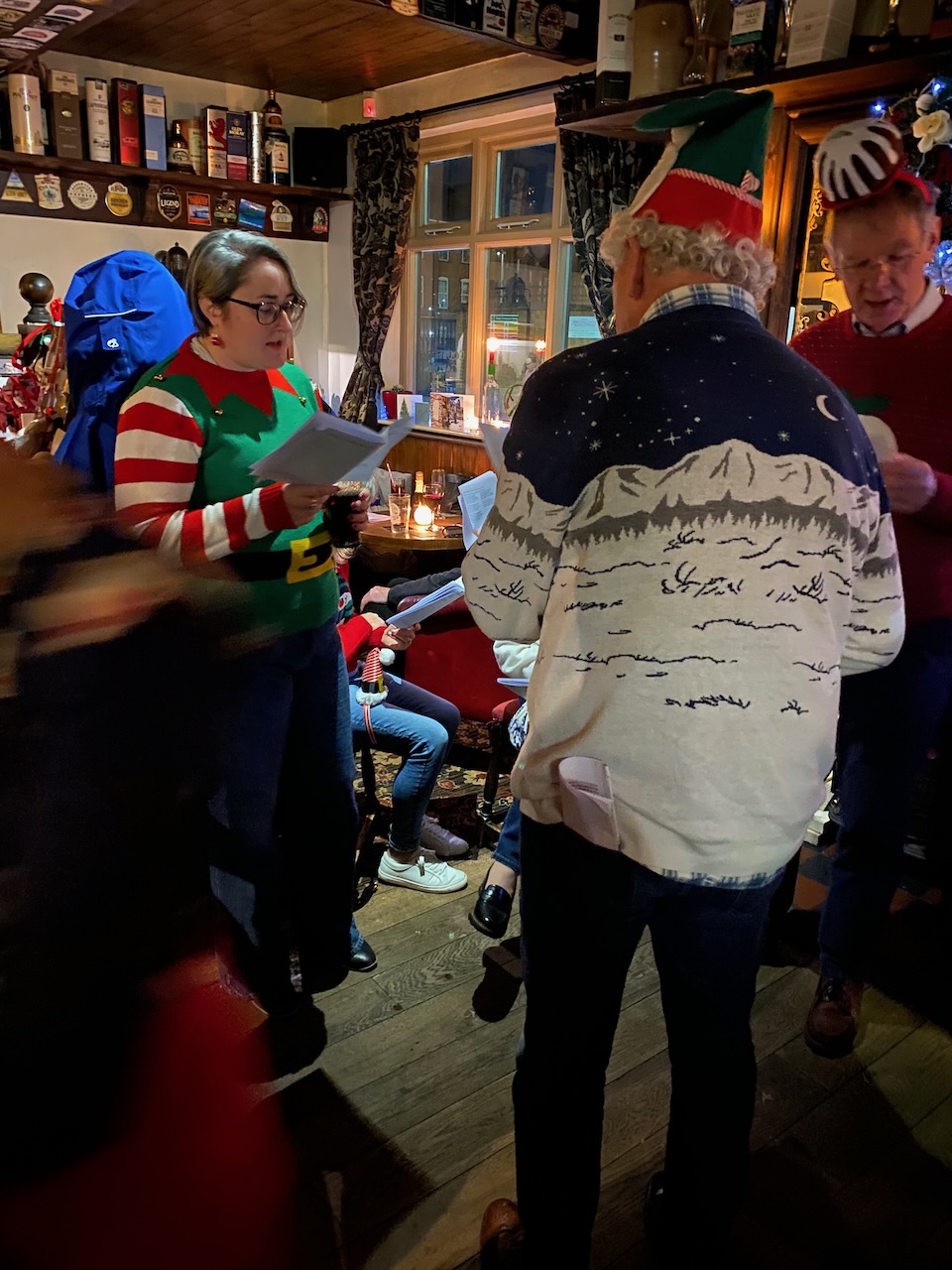 Preparations
With the help of a lot of greenery a large group of people transformed the church on Thursday afternoon ready for Christmas. A special thanks to Lizzie for holding all of this together!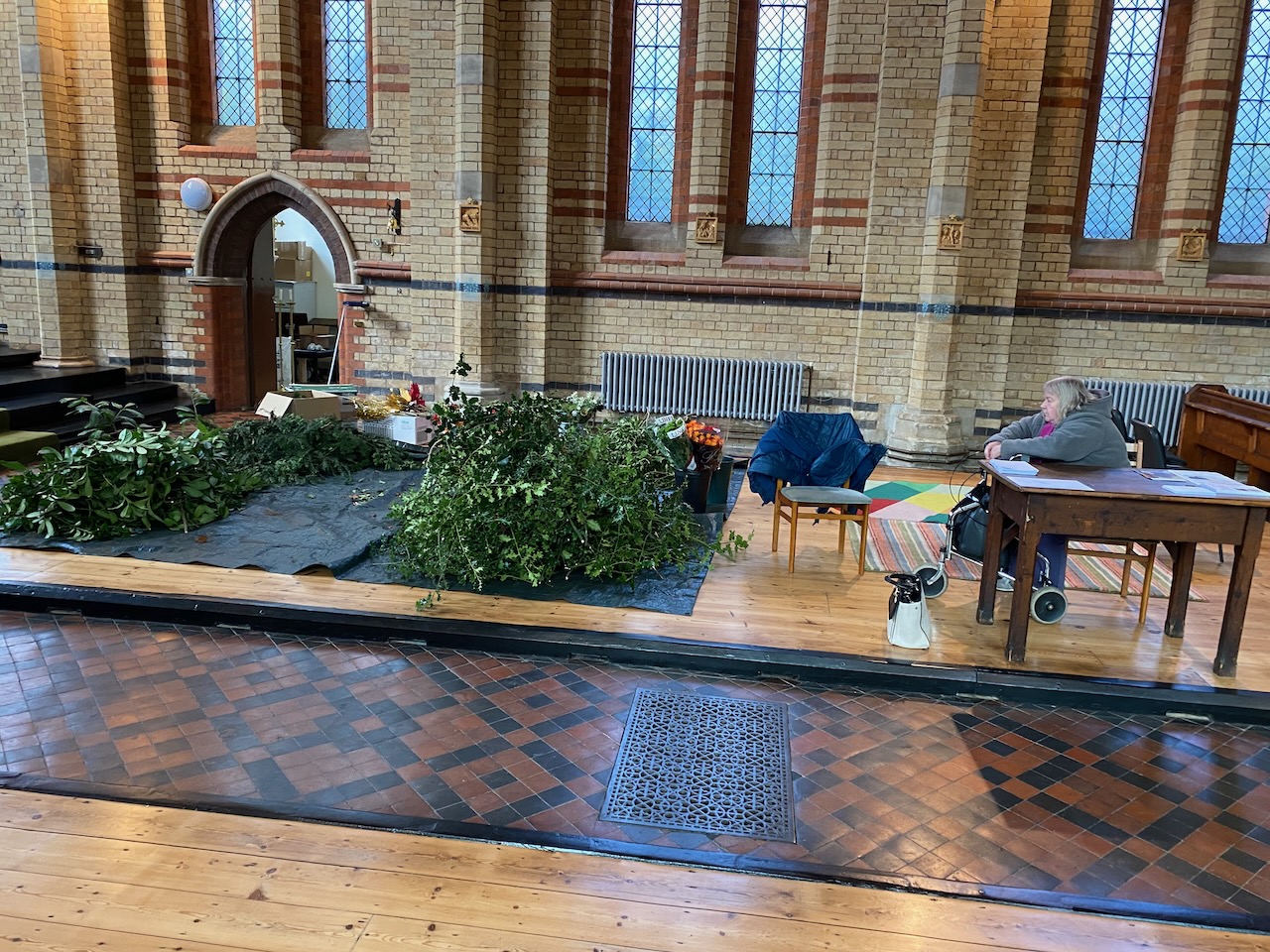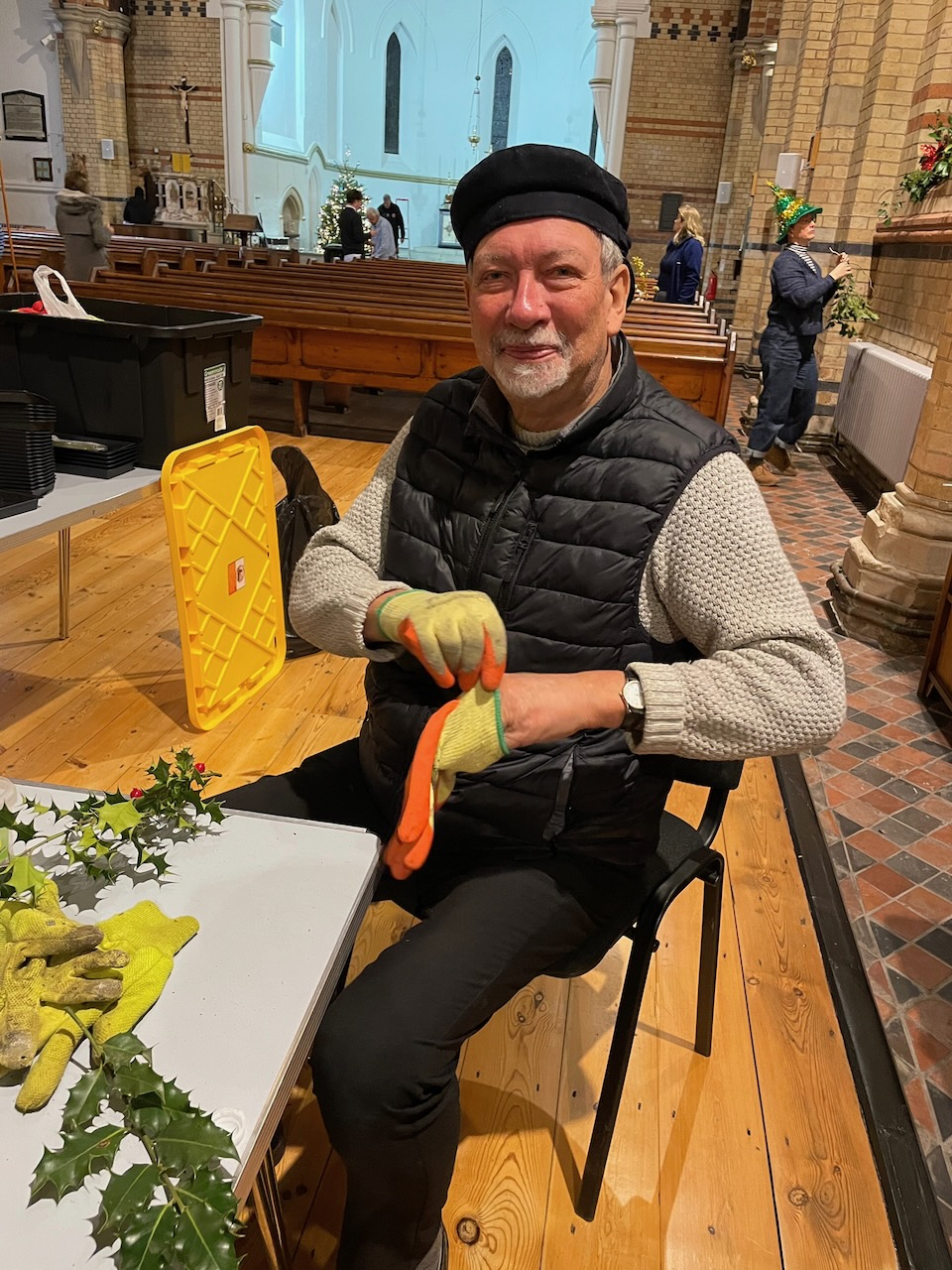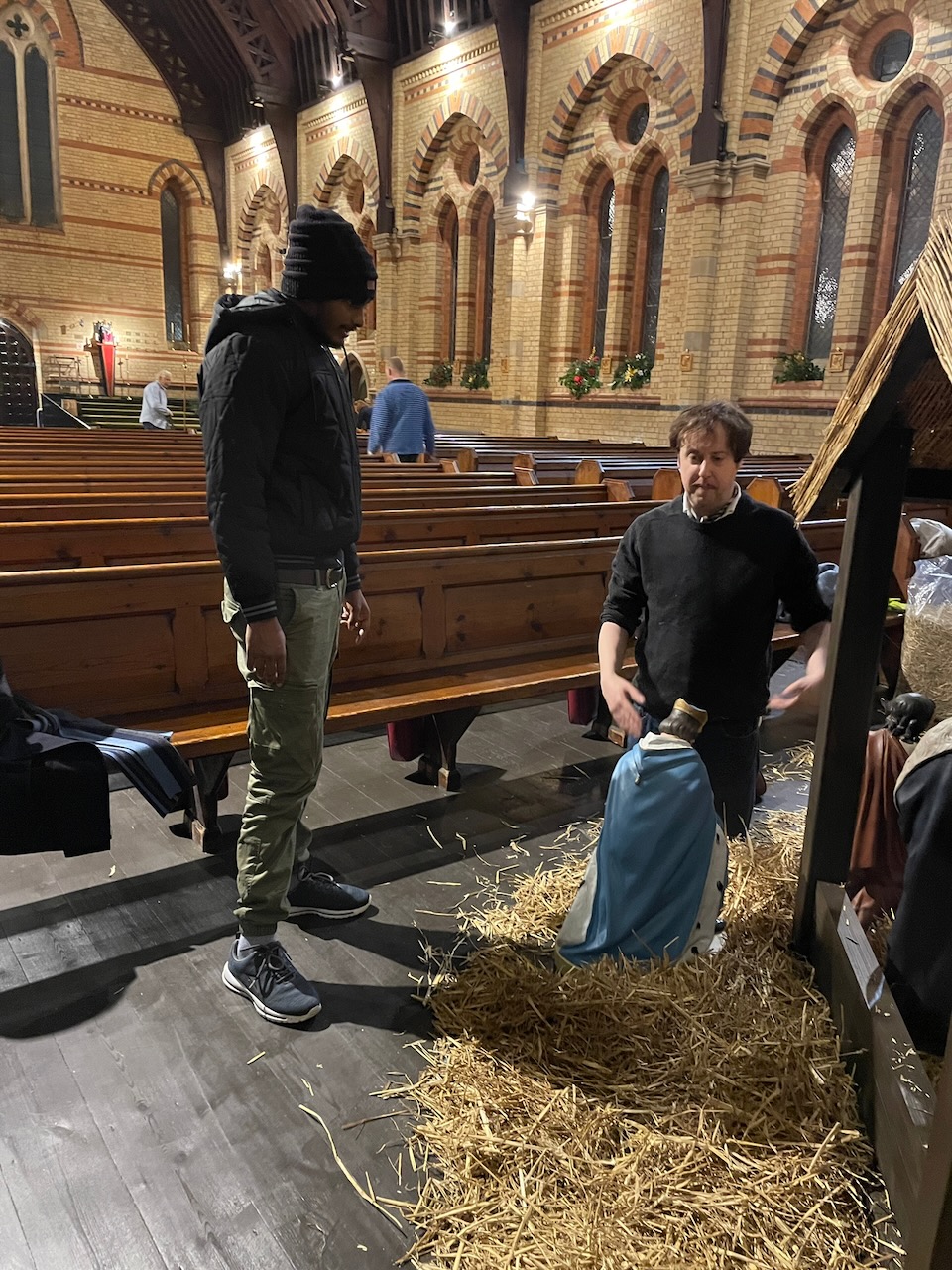 With a bit of tidying up on Friday and Saturday everything looked rather wonderful.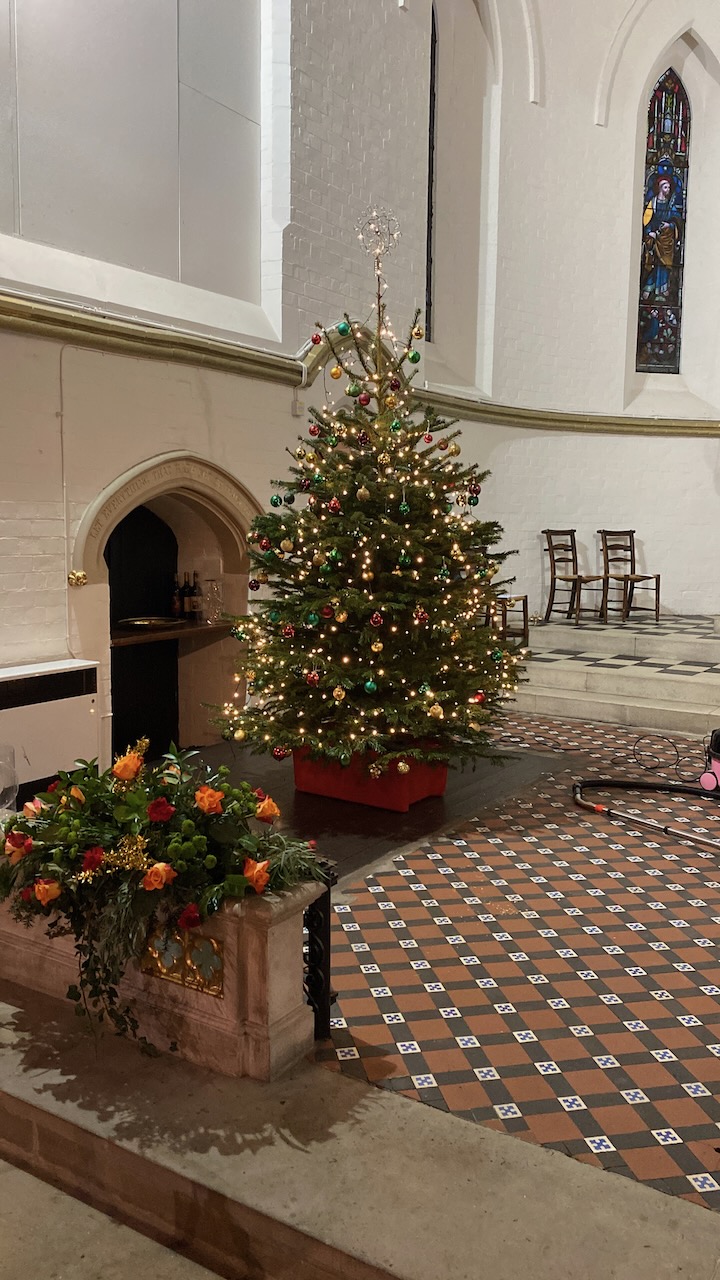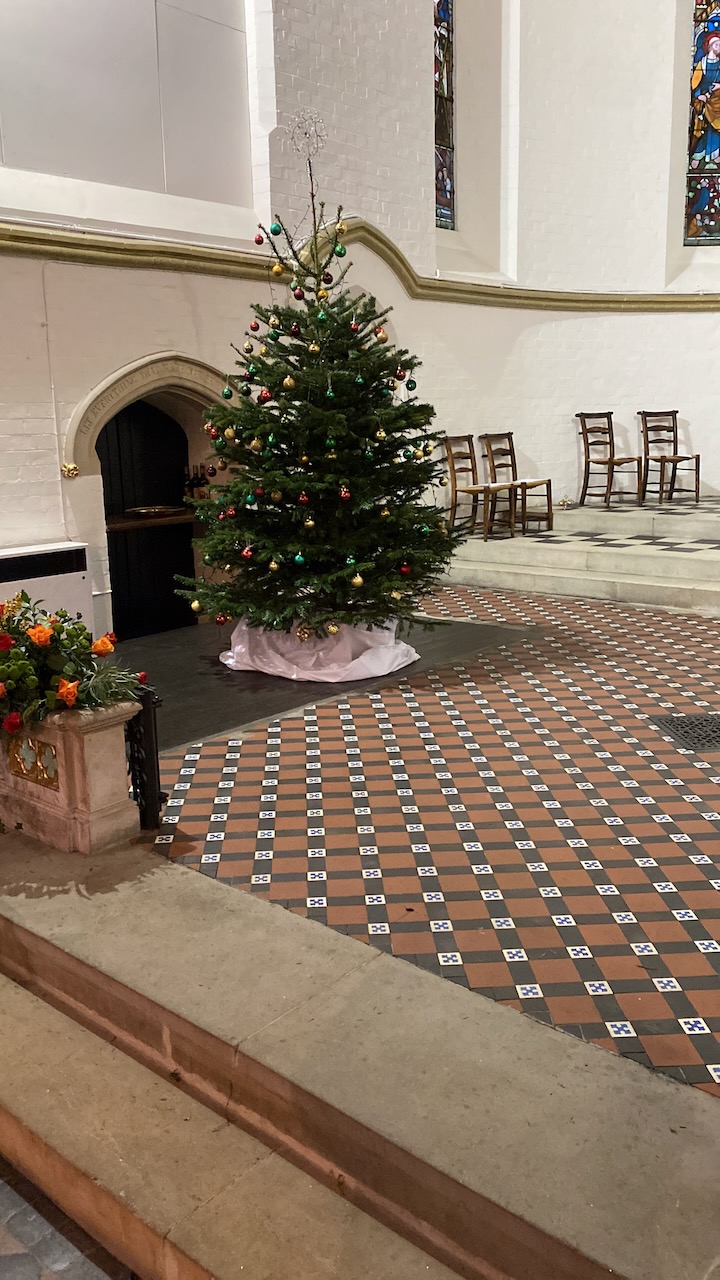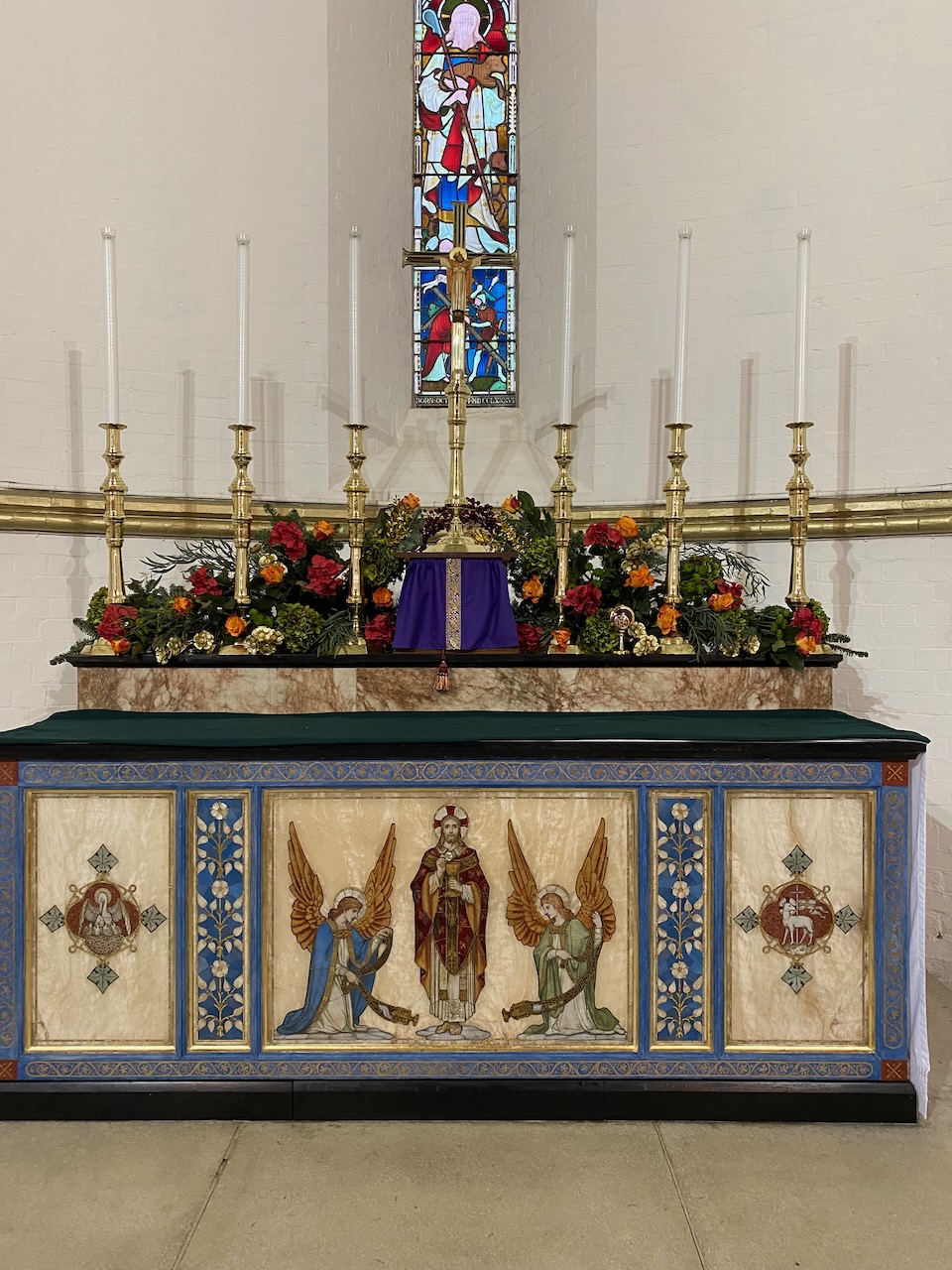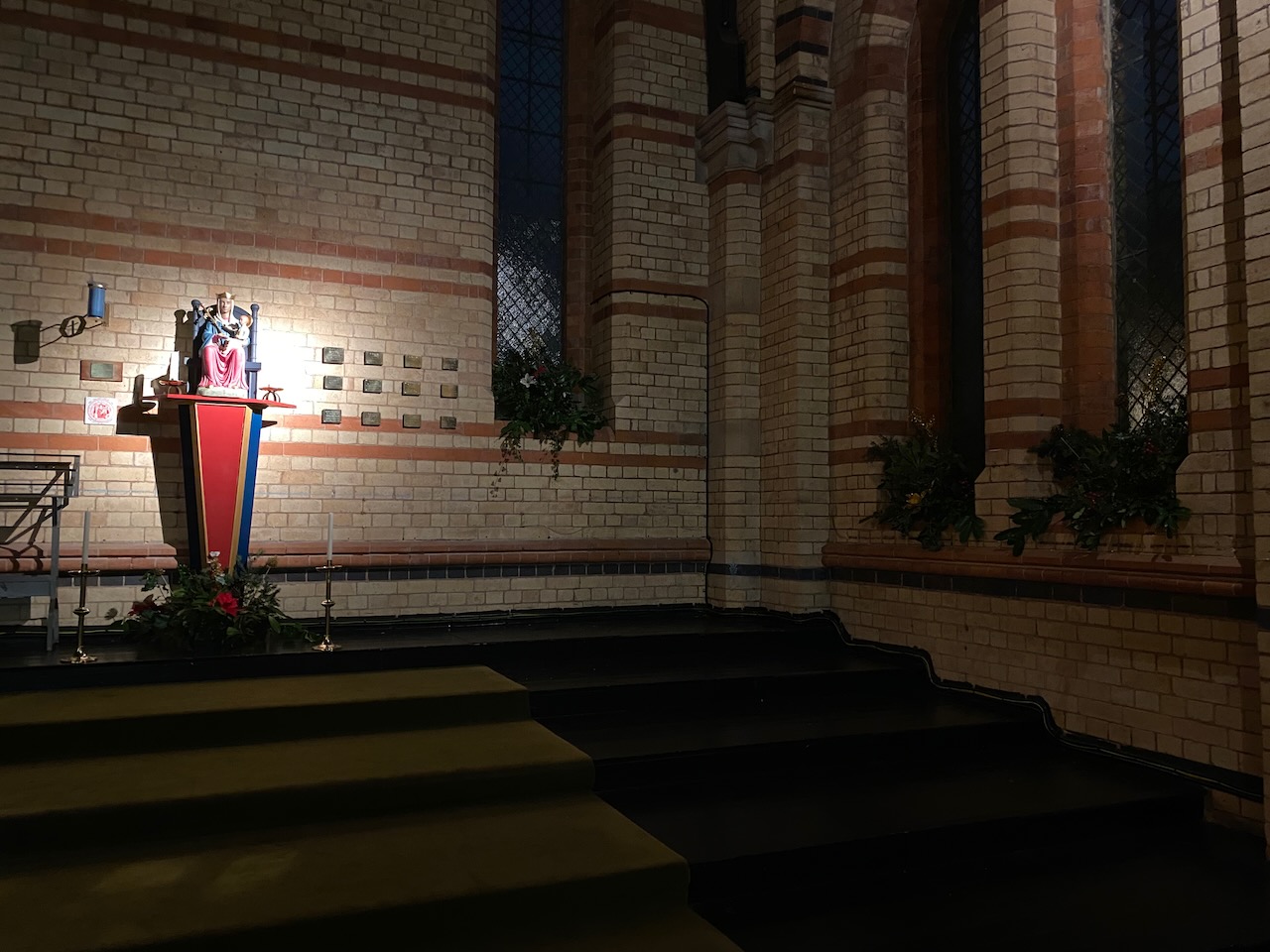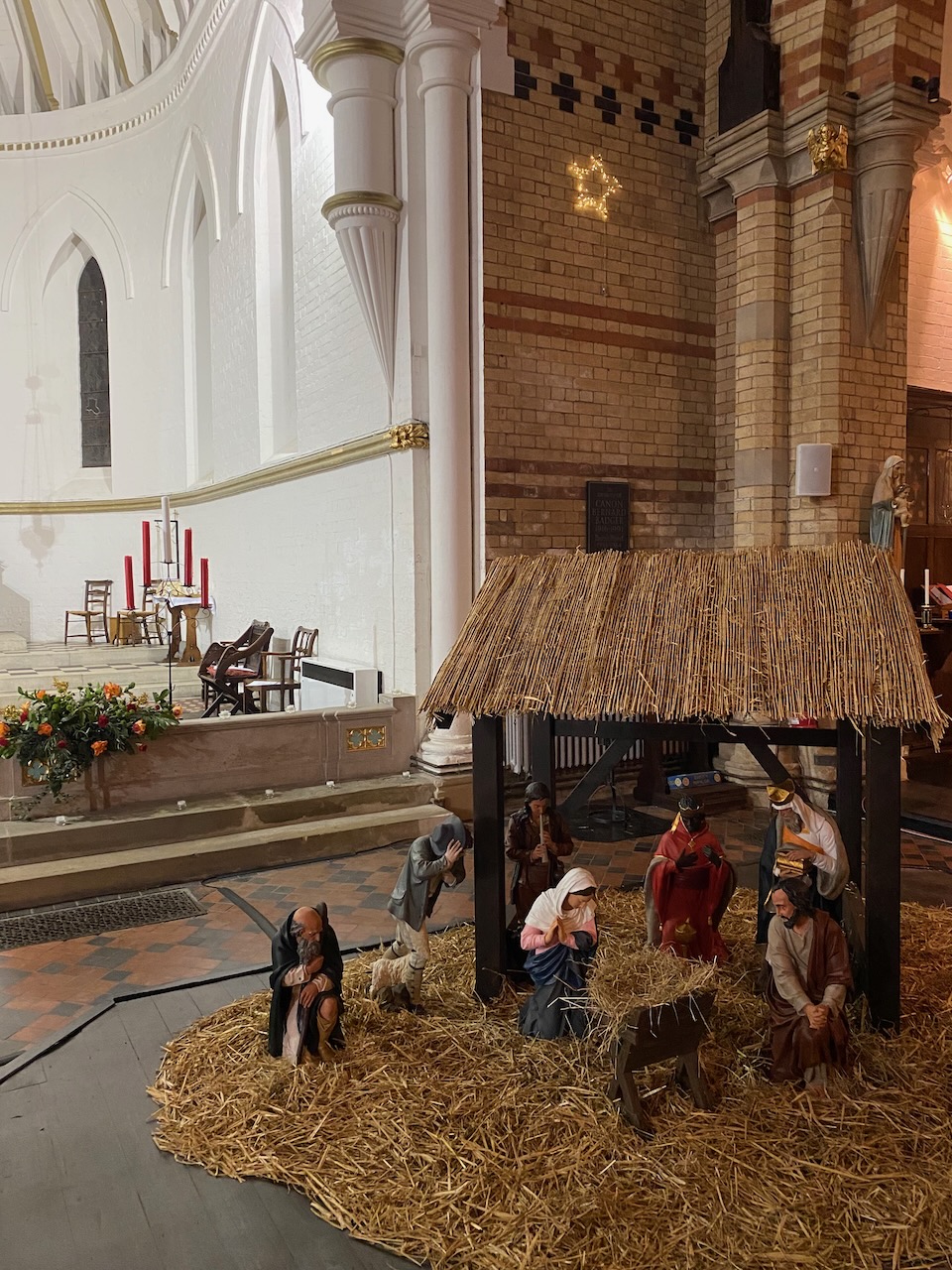 Christmas
More thanks are due to the musicians and singers and to our wonderful serving team – all this huge effort is only possible because many people are coming together and offer their time and skills and resources. I think all of us can rightly feel proud of the past days and the past year in the best parish far and wide.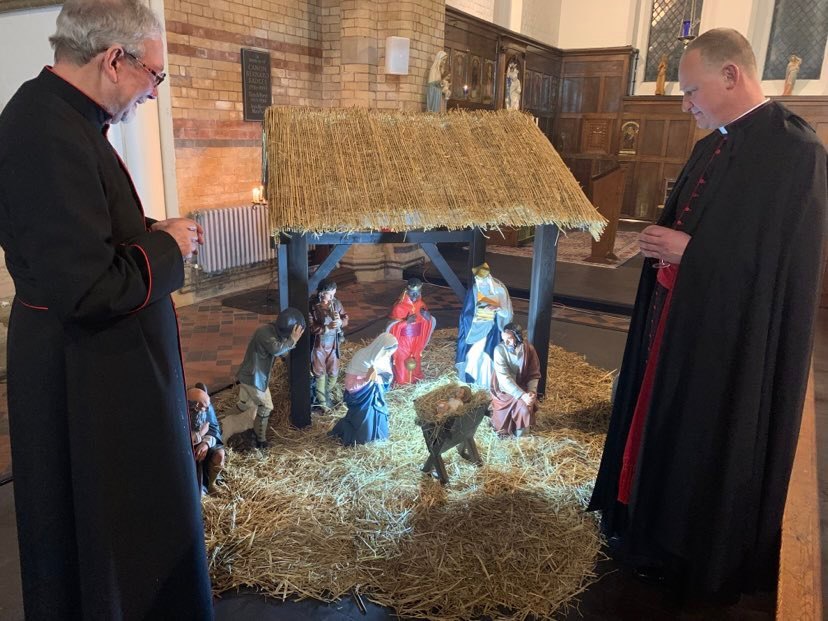 2023
I am doing bits and pieces this week but will take next week (first week on January) off. I will however have one meeting on Thursday 5th January with our builders and our architect as it finally looks like the builders will be on site from 9th January to transform the Parish Room. This coming week things will already be moved into the hall and it looks like that the hall will be out of action for a while – details to follow the meeting on the 5th!
The refurbishment of the Parish Room is a major project we have been planning for since before my arrival 2 years ago – fingers crossed that things are finally happening. The starting date is not completely firmed up yet, but I live in hope.
Thank you all for your ministry in the past year. As usual my prayer for 2023 is that we continue to grow in holiness, in numbers and in service.
Fr Johannes