I mentioned in my last post that things easily add up and that my blogs get too long – it's also important to notice things properly. Our main service is known as 'The Eucharist' which translates as 'The Thanksgiving' – so, noticing things and appreciating them is very much at the heart of our faith. There is a deep connection between beauty and the divine – and it needs noticing and cherishing.
Spring is here!
Tony, Mick and Eliam have been doing some things in the Peace Garden and in the land around the church and things are starting to look beautiful. Very soon the weather will be warm enough for us to use the outdoor spaces again around services and last year a number of people gifted hanging baskets or adopted flower beds, gave some money or helped making things look lovely. Would you like help in whatever form? Please have a word with Tony or with me.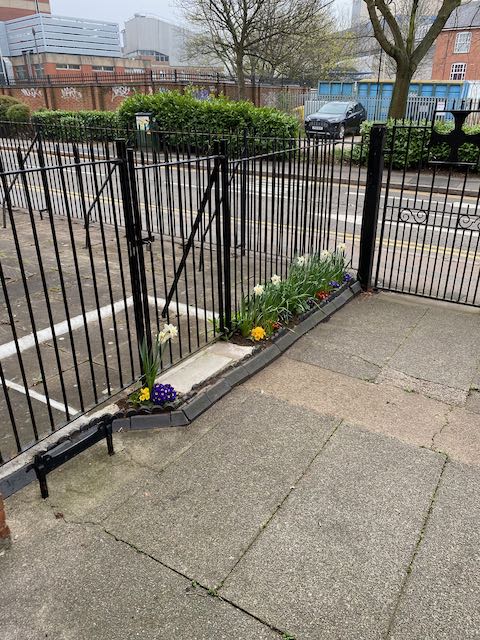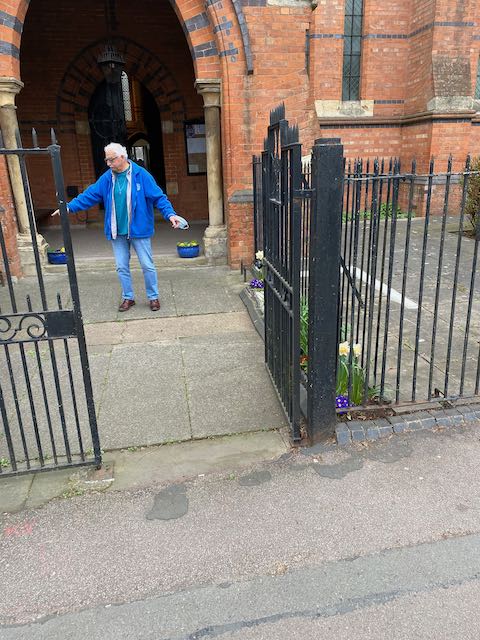 Let there be light!
You may have noticed that the silver Votive Light in the Lady Chapel disappeared for a few weeks. It has been re-silvered (thanks to a very generous donation) and the brass hanging weight has been polished. Since today it is back – and it looks rather glorious.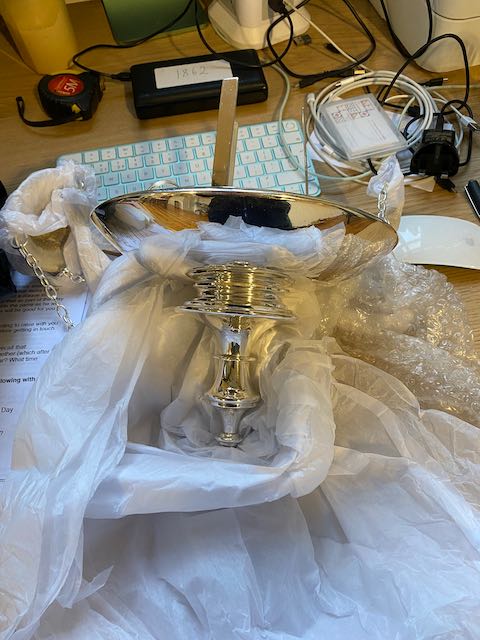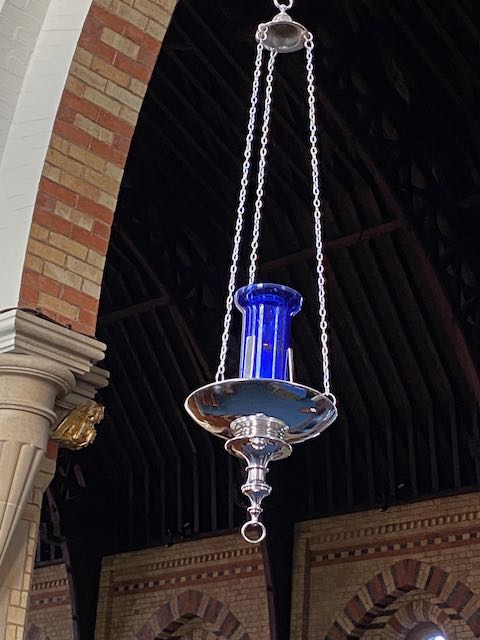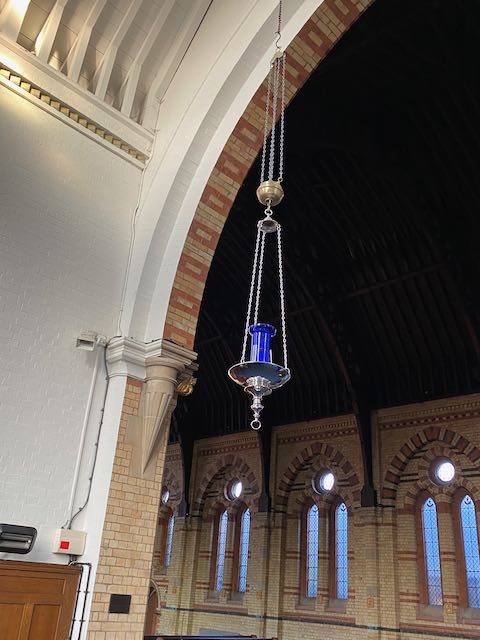 Our Lady of Walsingham
The May Festival (Monday, 7th May, 7pm) involves processing the statue of Our Lady of Walsingham from St Mary de Castro Church to St Andrew's and I noticed a few weeks ago that her crown was broken. Ben has done his usual magic and also subtly repainted her so that she and the figure of Jesus now look a lot more lifelike. Have a close look!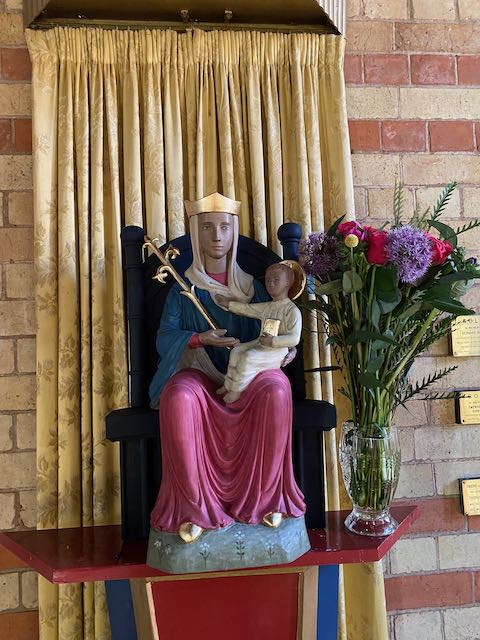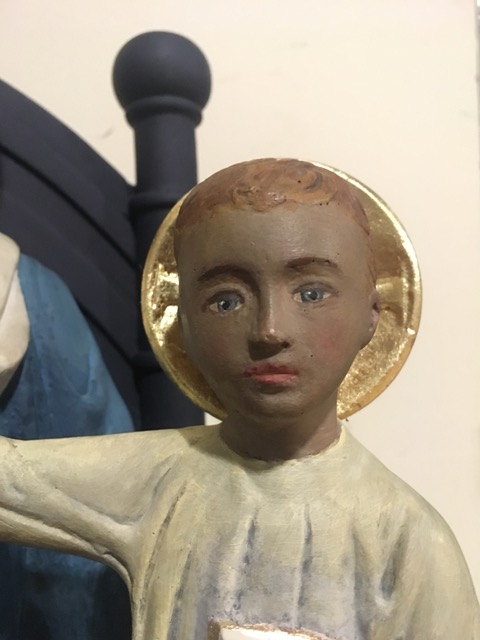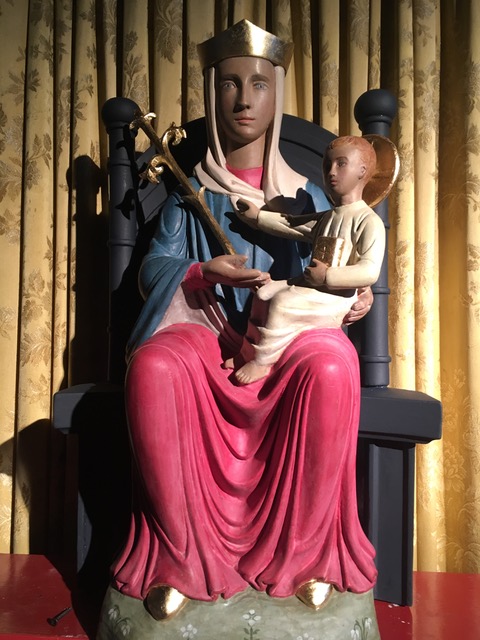 All that hath breath, praise the Lord!
Before the reordering of the sanctuary in 1921 the organ was in the sanctuary and its console under the little arch towards the north. It is my hope that at some stage a new digital organ will find its place there again – in every possible way the current pipe organ is in the wrong place. In the meantime have a look – this kind of fiddly patient job is something I would passionately hate, and I am extremely grateful to Ben for giving his time and talent to make our church more beautiful.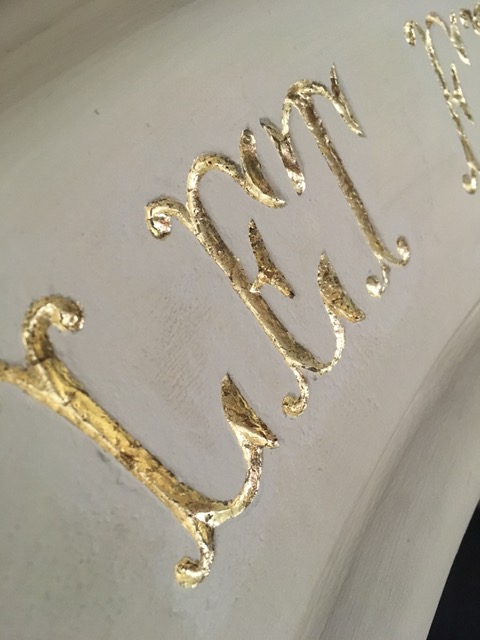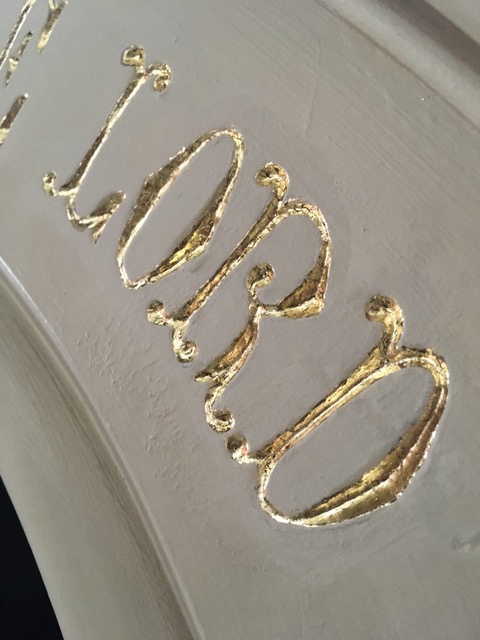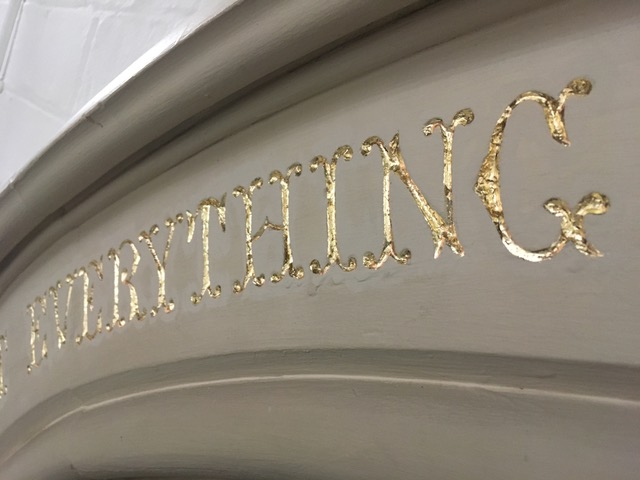 Laetare!
On two Sundays every year the penitential or preparational colour purple gets lighter: on the 3rd Sunday of Advent (Gaudete) and on the 4th Sunday of Lent (Laetare) we are supposed to take a breath before diving into the final days before Christmas or Easter. This allows for the colour rose for vestments which many churches do not have, as they are entirely optional for 2 days of the year. Unsurprisingly (!) I do own a rose/pink chasuble and I always enjoy its use – and I am grateful to Fr Stephen for adding the necessary dignity!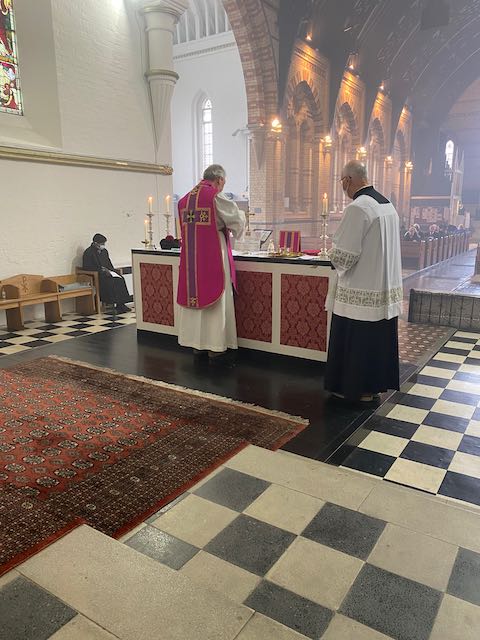 How would you like to be involved?
In a large Victorian building like St Andrew's work never stops and we are becoming a pretty busy parish. There is a variety of small and larger ways to contribute. Please talk to me if you are not sure what you might enjoy doing.
Could you imagine to
help with welcoming and Sunday hospitality?
do you enjoy gardening?
can you help financially?
Could you help with looking after the linen in the sacristy?
would you want to come on the Day Pilgrimage to Walsingham on 2nd May?
Would you help with May Festival?
One of the more fun ways is to join us on a Saturday morning for 2 hours from 9.15am to 11.15am for Church Cleaning and Decoration.
The next dates are 2nd April and 16th April (Holy Saturday, getting the church ready for Easter).
Lent or not, THERE WILL BE CAKE.

Have a word with me? There is a multitude of things – one offs and regular things, small things and pretty demanding things. 😊