Over the last months our numbers have steadily grown. Not everybody comes regularly and not everybody who gave St Andrew's a try has continued to come – and that is all perfectly normal. I am often struck that St Andrew's brings people together who normally would not meet due to different origins, ethnicity, age, class and economic situation.
More of us on a Sunday morning and on other occasions means that not everybody knows everybody any more – or even knows who is new, so that there is a danger that people may not get welcomed properly. I am also aware that talking with strangers can be really awkward and difficult, particularly if a language barrier makes things more complicated.
The answer is always the same: by doing things together, with a common purpose.
Those who helped organising the Harvest Feast in October got to know each other naturally by working together. Those who help looking after the church on a Saturday morning get to know each other that way very easily.
Your help would be hugely appreciated over the next two months in particular. There are a number of events coming up you could join in, and help is needed with these. Also there are various ways to get involved in something more regular. Please have a word with Fr Johannes if you are not sure what you might enjoy!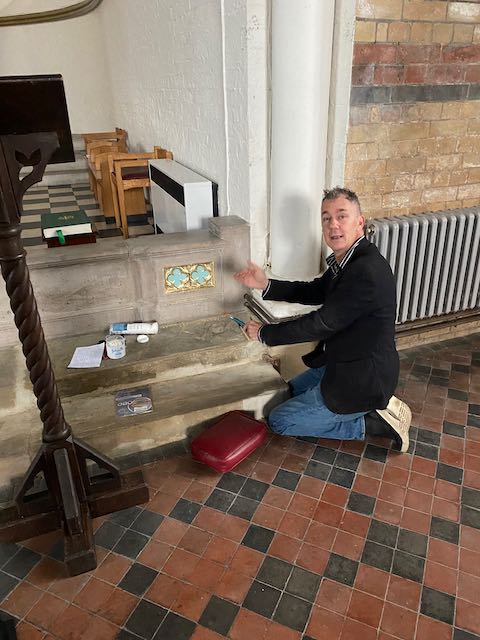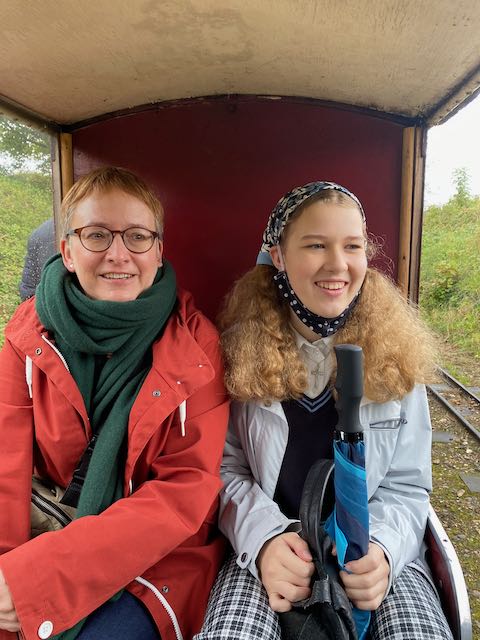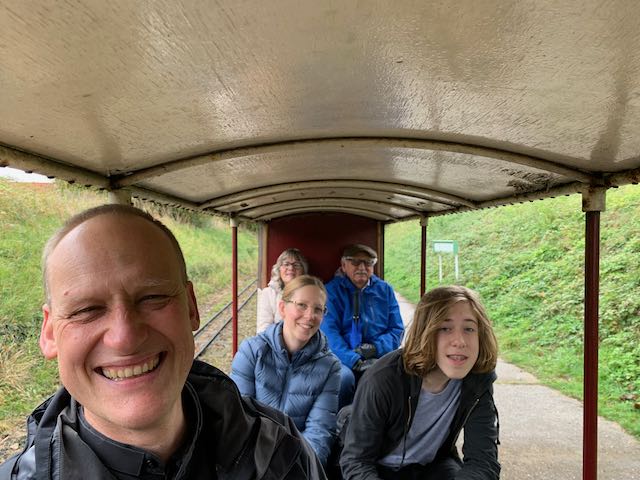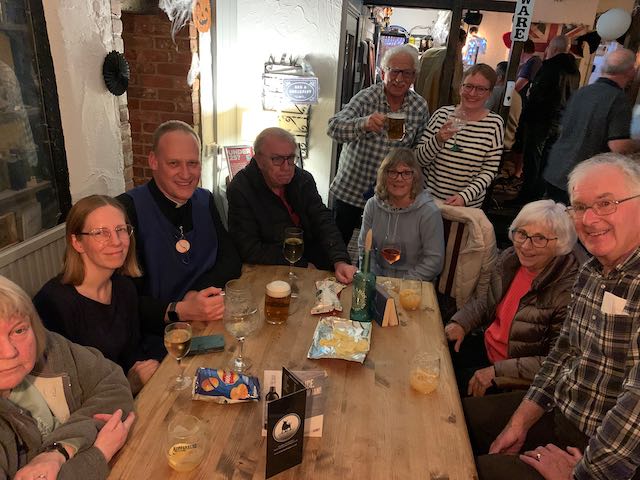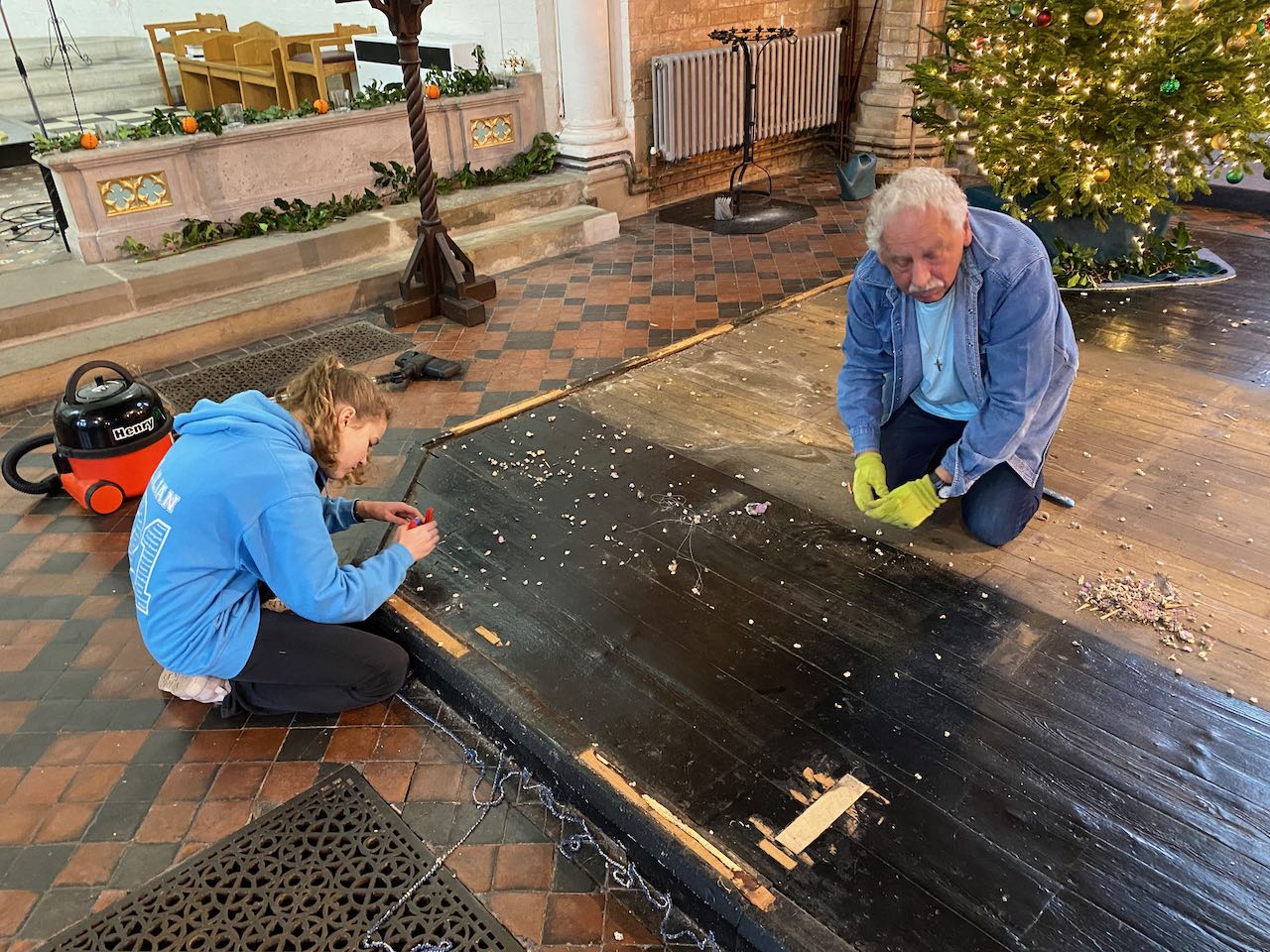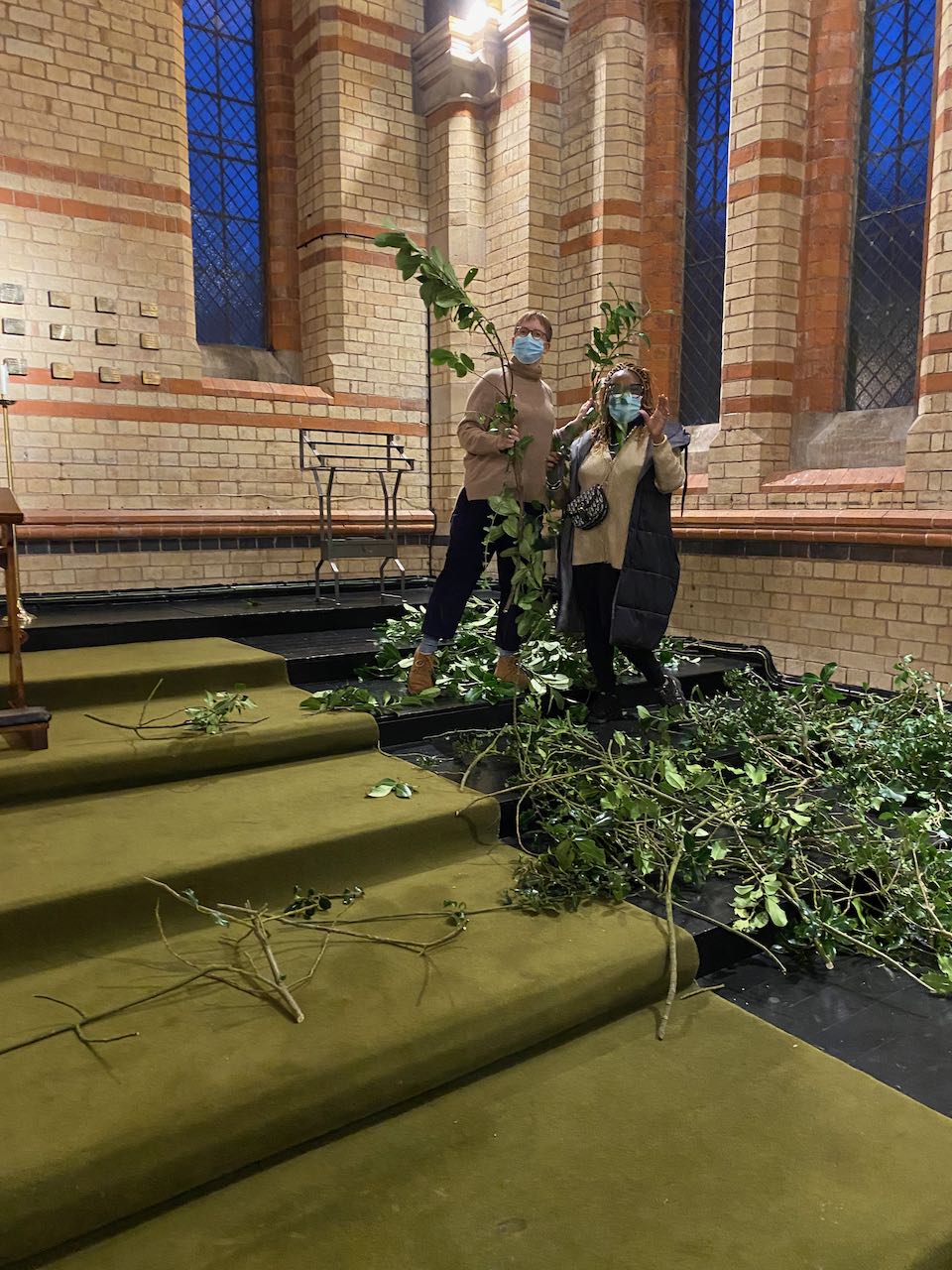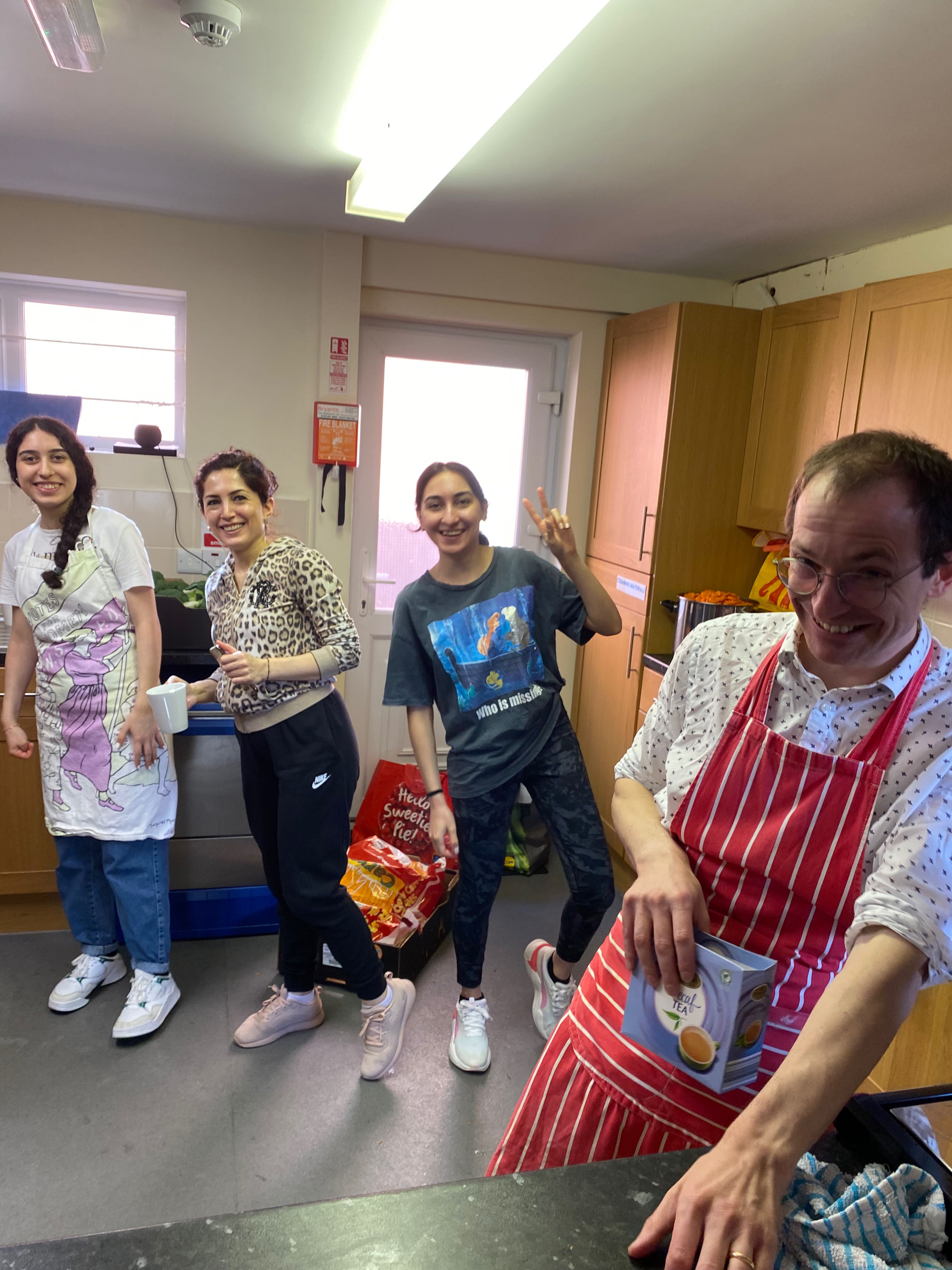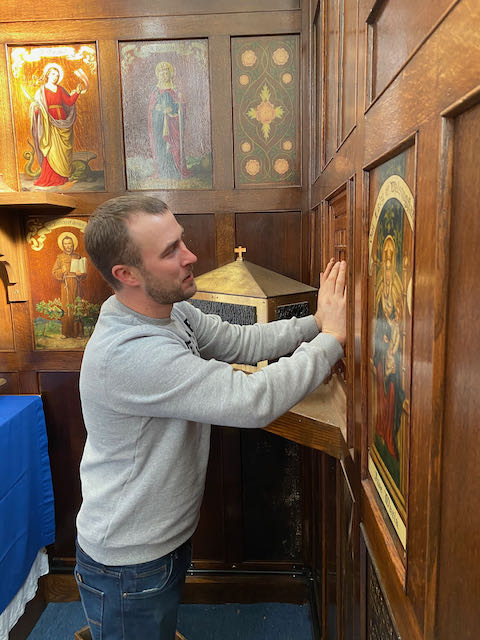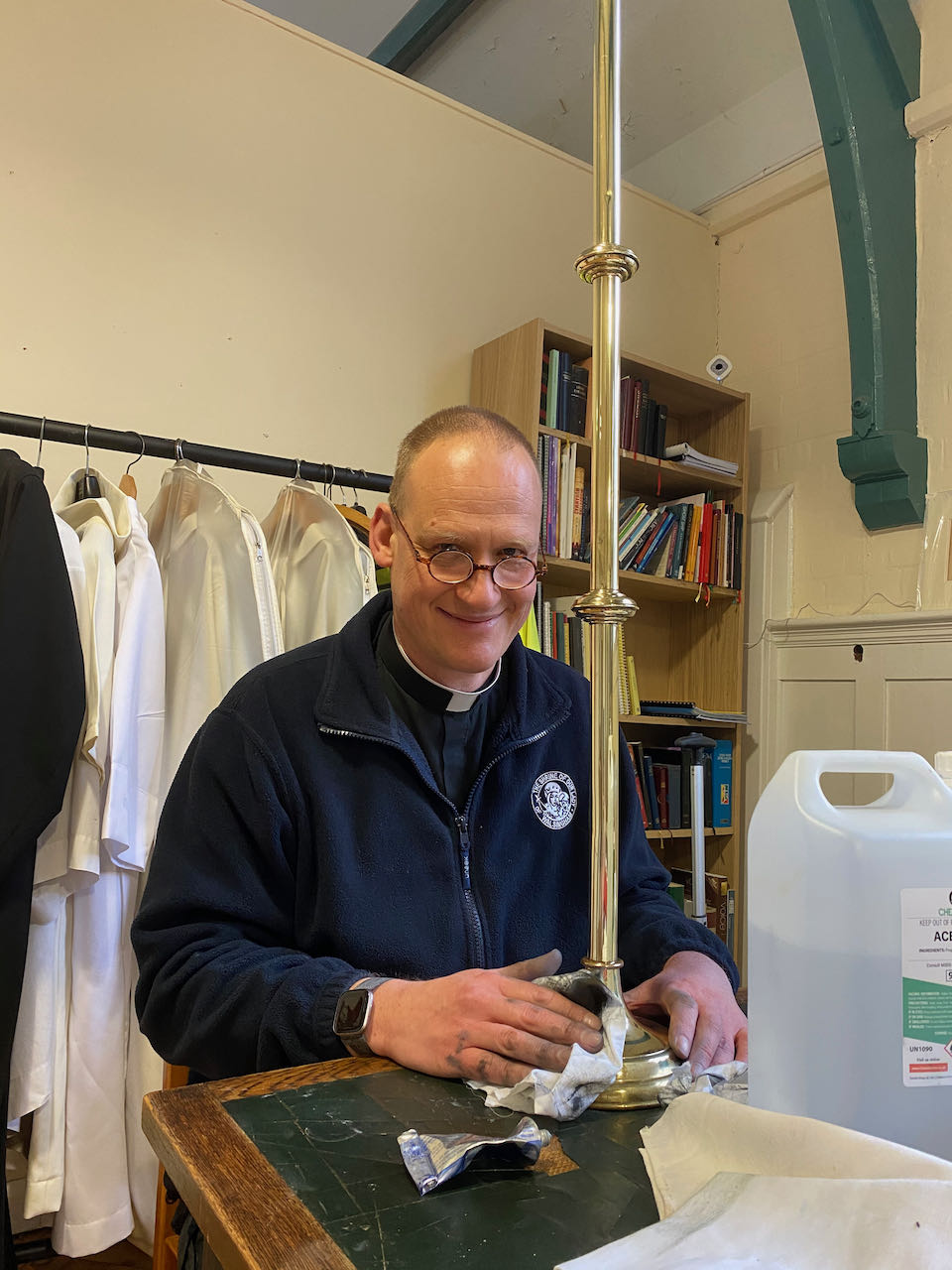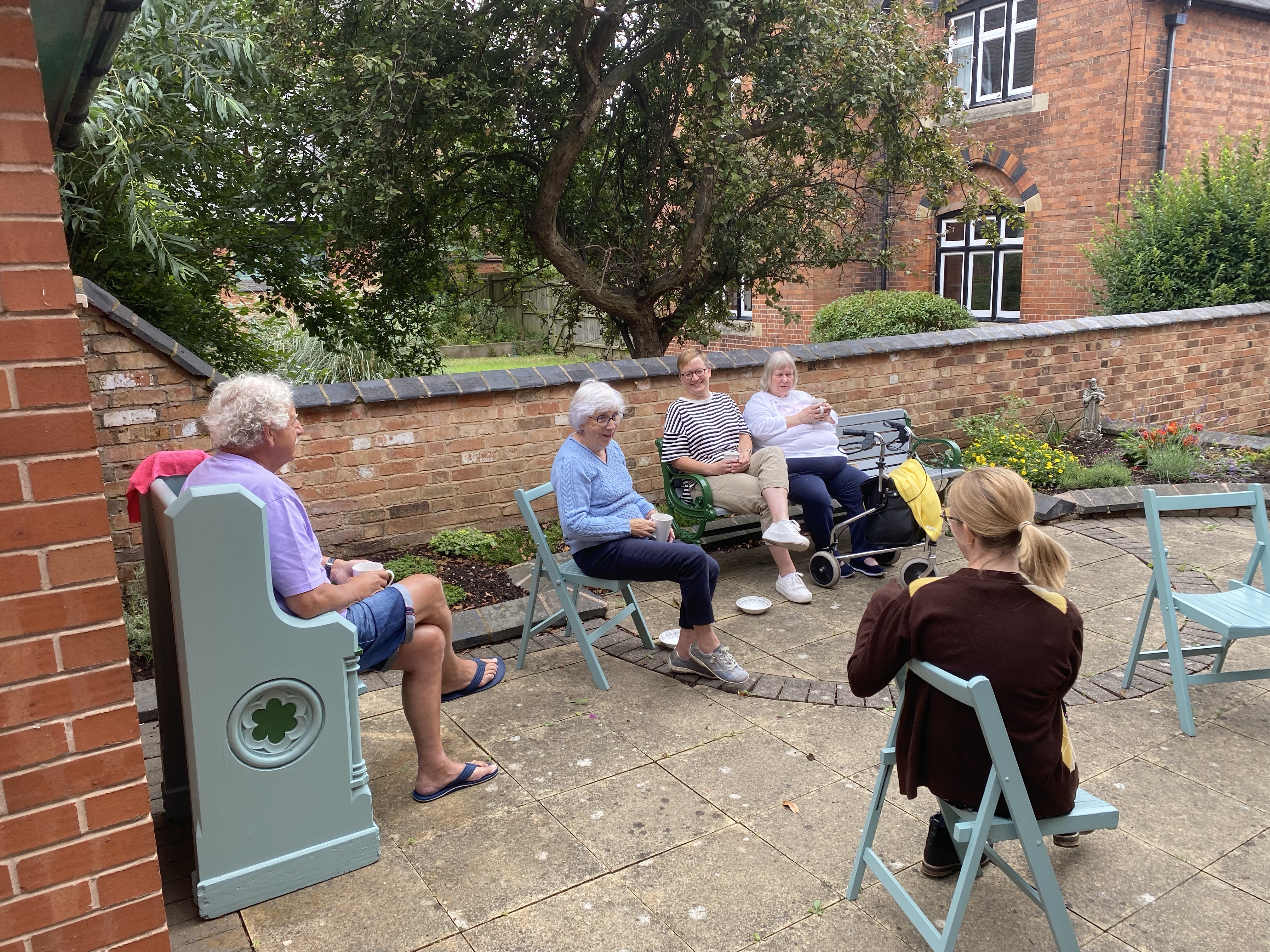 How would you like to be involved?
One off events and tasks:
please come on the Day Pilgrimage to Walsingham on 2nd May. Cost is £20 for adults, £15 reduced and free for any minors. Tickets in church via Gillian Aird or Fr Johannes.
Could you help with May Festival Monday 9th May? We need people to prepare food on the Monday in the hall kitchen, prepare things at home, to set up on Sunday and Monday, serve things and tidy up after the service and possibly on Tuesday. If you could offer your time on Sunday 8th May and/or Monday 9th May please talk to Fr Johannes.
In May lots of work will happen in church. We will remove the pews and put them back in different places. Could you give half a day or more on Thursday 12th, Friday 13th or Saturday 14th May? Or Saturday 21st to help me painting the floor? Or Monday 23rd, Tuesday 24th or Wednesday 25th? Could you make some food or offer your company on any of these days (and make us some coffee and tea?).
Could you help with the Parish Feast on Sunday 12th June (including preparations on Saturday 11th June)? Details to follow.
Could you come away with us for the Parish Weekend Friday 28th to 30th October? The full adult price for everything is £180, but depending on circumstances it can be a lot cheaper.
More regular things are plenty. Could you imagine to
help with welcoming and Sunday hospitality?
do you enjoy gardening alone or with others?
Could you help with looking after the linen in the sacristy?
One of the more fun ways is to join us on a Saturday morning for 2 hours from 9.15am to 11.15am for Church Cleaning and Decoration. The next date is 16th April (Holy Saturday, getting the church ready for Easter).
Lent or not, THERE WILL BE CAKE.

Have a word with me over a coffee? There is a multitude of things – one offs and regular things, small things and pretty demanding things. 😊
Holy Week & Easter Services and Events
Apologies for repeating myself, but I thought it may be helpful to list again the service times for Holy Week and Easter.
Events
Friday 8th April, 8pm: Leicestershire Chorale Concert 
Saturday 9th April, 7.30pm: Fosse Singers Concert 
Church Cleaning and Decoration for Easter (ALL WELCOME – there will be cake!): Holy Saturday 16th April 9.15am to 11.15am 
Service Times for Holy Week & Easter
Holy Wednesday, 13th April, 12.30pm: Rosary & Mass
Maundy Thursday, 14th April 7pm: Mass of the Last Supper followed by the Watch of the Passion until 10pm
Good Friday, 15th April, 2pm: Celebration of the Lord's Passion
There is no Easter Vigil at St Andrew's this year, but our neighbours at St Mary's celebrate theirs on Holy Saturday, 7pm: Easter Vigil at St Mary de Castro Church (LE1 5WH, NOT at St Andrew's)
Easter Sunday, 17th April, 10.30am: Solemn Pontifical Mass of the Resurrection of Our Lord with Baptisms and Confirmations.
Mark the date!
Monday, 2nd May (Bank Holiday) National Pilgrimage to the Shrine of Our Lady of Walsingham (Coach going from St Andrew's, see below)
Monday, 9th May, 7pm May Festival (starting at St Mary de Castro)
Sunday 12th June, Parish Feast with re-consecration of Altar following interior reordering Stage 1
Friday 28th to 30th October – Parish Away Weekend