The last two weeks of Lent from the 5th Sunday of Lent until Holy Saturday are known as Passiontide and are traditionally kept as the most solemn season of Lent. When you enter church you will immediately notice the covered crosses and statues – they are impossible to miss and might even look a bit sinister.
To cover crosses at a time when the Passion and cross of Christ is the focus of attention is somewhat counterintuitive. Originally only precious items like gold or gems were supposed to be hidden, as this felt a bit inappropriate whilst remembering the crucifixion. I very much like the practice for another reason: the point of hiding is to focus the intention. To hide something with purple veils is so blatantly obvious that it immediately raises attention – and an involuntary curiosity about what is hidden underneath. To unveil the cross on Good Friday and the statues during the Easter Vigil helps us to see afresh what we are completely used to seeing all the time.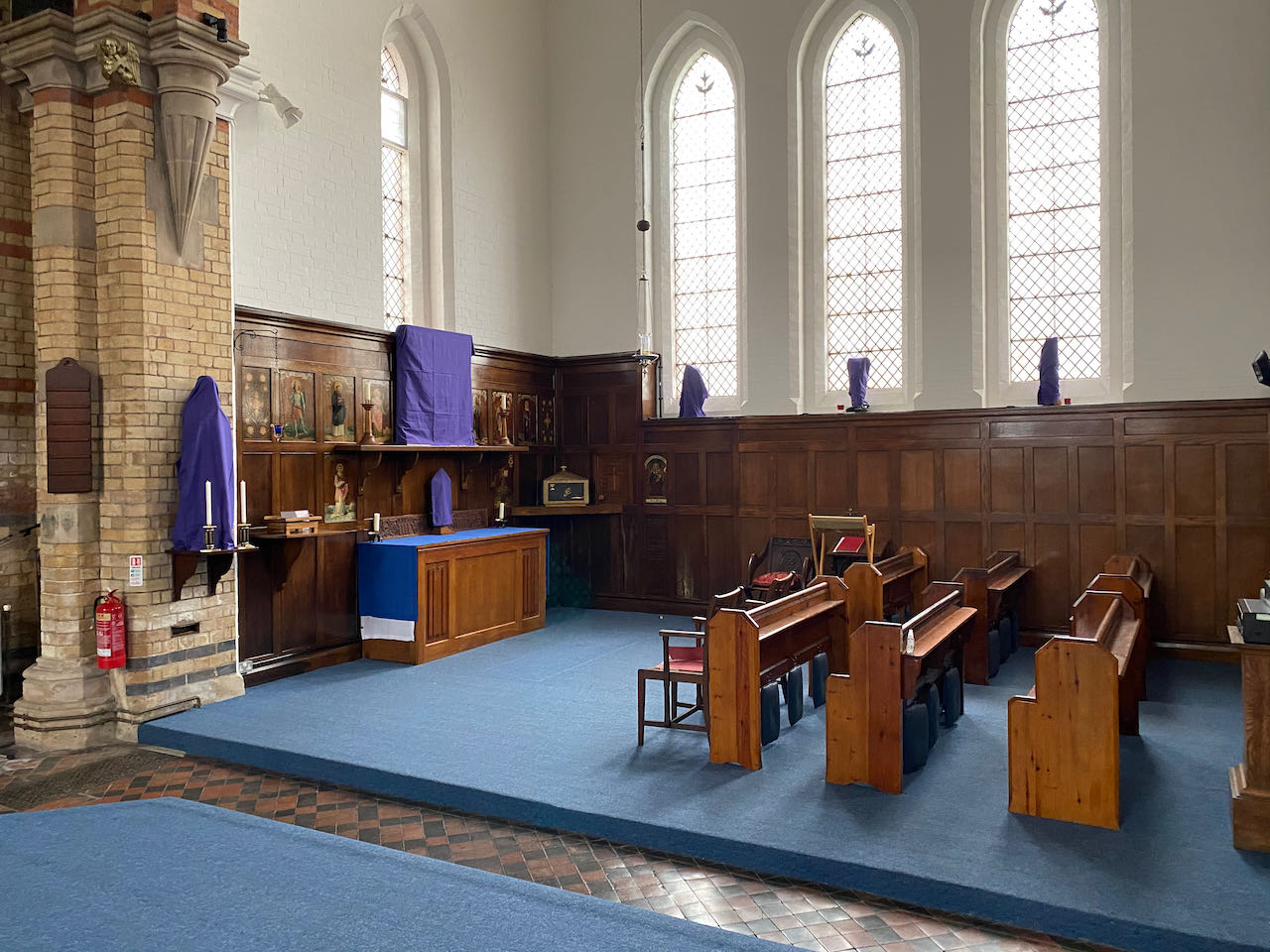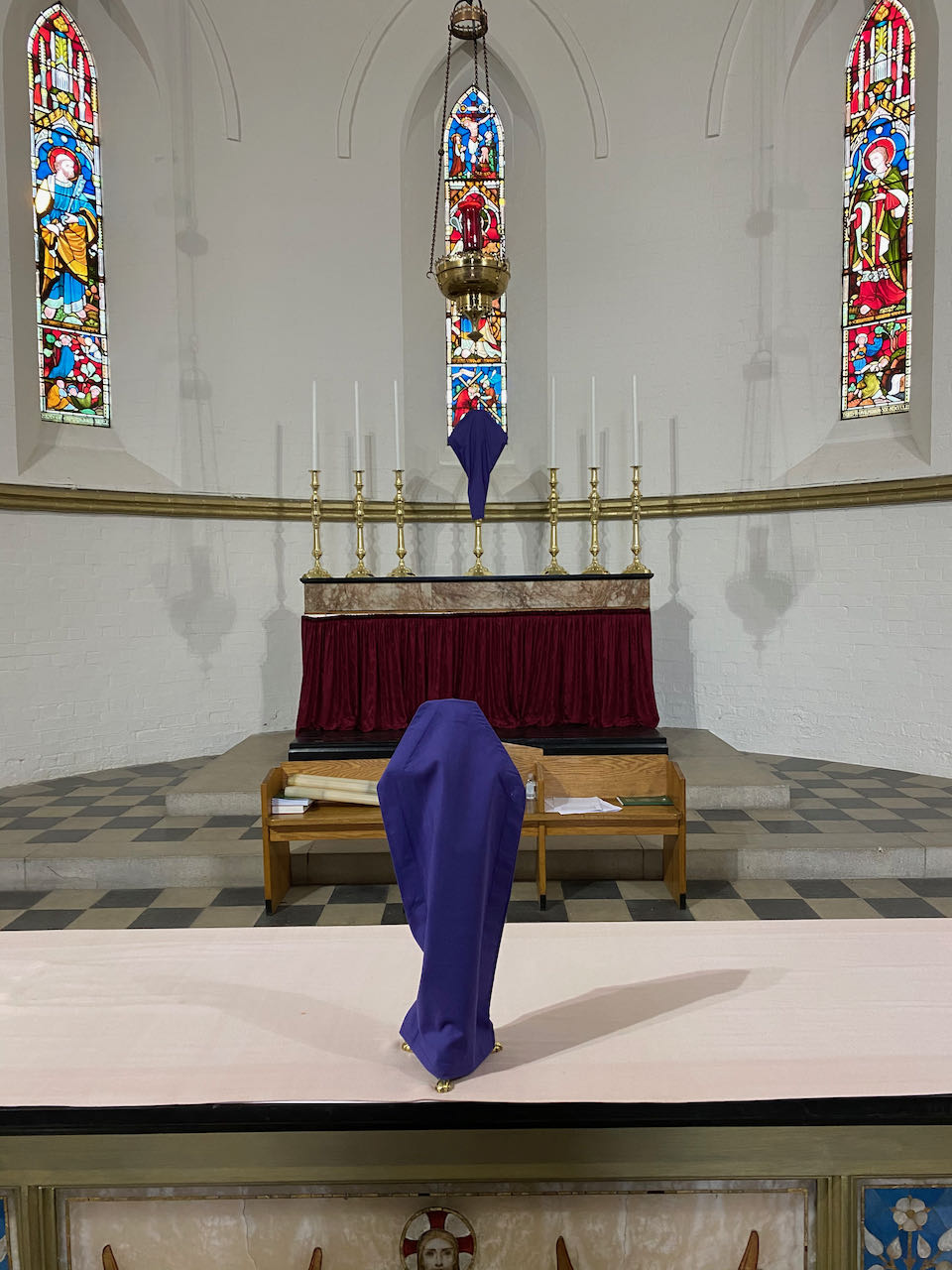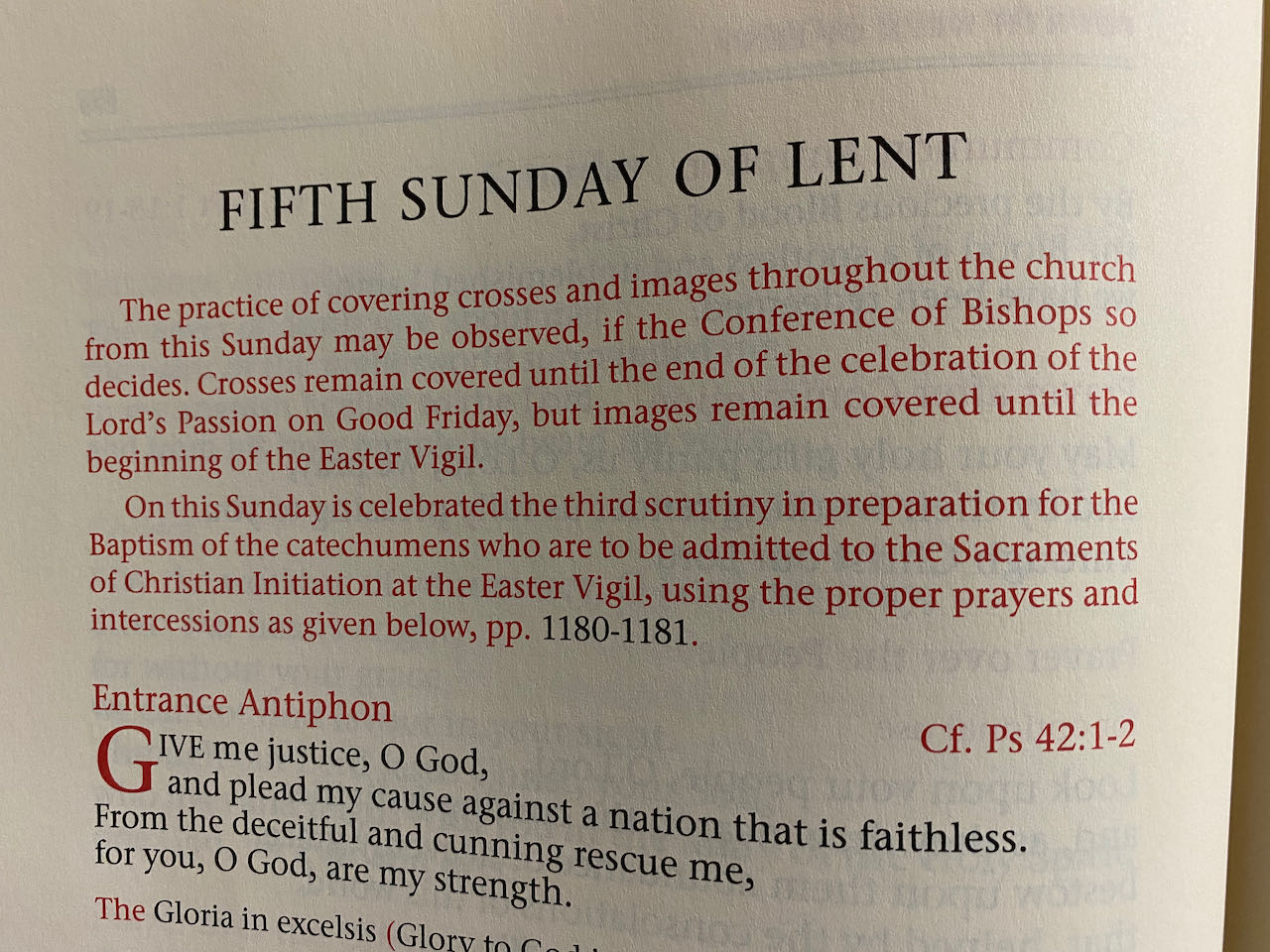 I am looking forward to welcoming you back on Maundy Thursday at 7pm. After a long period of not having been to church due to the high infection risk I hope the beauty of our building will help you to celebrate and worship with even more awareness.
Fr Johannes