The plaster image in the Lady Chapel is its central feature and was gifted to St Andrew's in 1914 by Arthur Laxton Hames. The story why it was given and who he was is a bit patchy yet, but Elizabeth Amias has been able to find out quite a bit about him so far:
I have been asked to say just a few words about the man who gave this beautiful image to St Andrew's. Some of you know that I am a local historian and enjoy finding out the stories behind all the many names you find in the records and fabric of a church like this. So when we took the brass plaque above the image off to polish it, I duly added the inscription to the database I have created. The inscription reads "For recovery from sickness/gratias deo/Arthur Laxton Hames 17 Oct 1914."

So who was Arthur Laxton Hames? Well he was born in Leicester in 1883 and baptised at Holy Trinity. He was the son of a vet and horse dealer who was also known as "The Grand Old Man of Hunting" and lived with a fair degree of privilege at New Walk and Stoneygate. After a false start as a wholesale chemist Arthur became a furniture designer and antiques dealer. He and his wife Ada also ran a photographer's studio in Market Street (today's it's Pepe's Piri Piri…) and were involved in local art, culture, history, archaeology and amateur dramatics. In 1909 Arthur gave a triptych after Della Robbia to Houghton on the Hill parish church and as the inscription tells us, he gave this one to St Andrew's in 1914 a couple of months into the Great War after being ill.

Because the records office is closed at the moment, I haven't been able to find out a huge amount about Arthur, or his illness, but I can tell you that he and Ada had no children and that they moved to Kenilworth in 1930. They rented the gatehouse of Kenilworth Castle, which they refurbished and filled with antiques and then ran as a very popular tourist attraction.

Around this time the local police began to take a great interest in Arthur. They ran several 'sting' operations attempting to catch him in some illegal homosexual act. At least one of these cases went to court and was condemned by the judge. Then in 1933 the police were successful. Arthur was found in possession of an "indecent pipe stopper" and a nude photograph and accused of attempting an act of gross indecency towards a police officer. Arthur denied this in court, claiming he was physically incapable of the act. Dr Soliman of the LRI backed him up. But the prison doctor disproved this and Arthur was sentenced to 18 months hard labour. Dr Soliman was later tried for perjury but exonerated. Arthur came out of prison in 1935 and died 5 years later.

I find this a terribly sad and unfair story. I hope to find out more of the detail of Arthur's life and death when that becomes possible again and I will be particularly interested to understand what was his connection with St Andrew's. In the meantime, I think it's fitting that the image Arthur gave to St Andrew's has been repaired and brought back to life almost by Ben and I am sure Arthur would have approved.

Elizabeth Amias, June 2021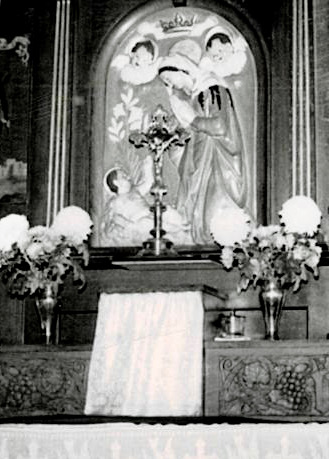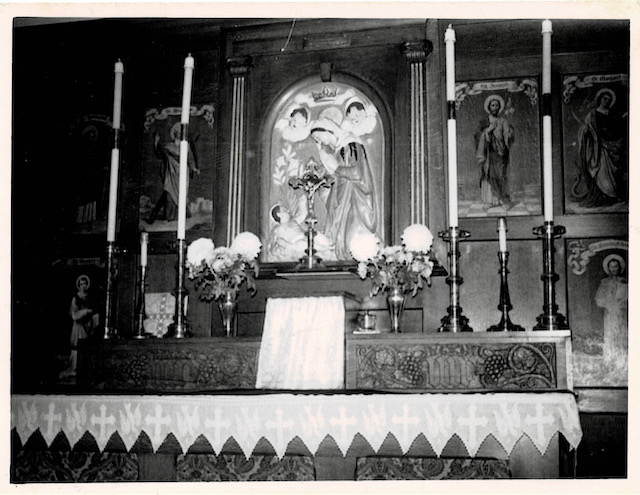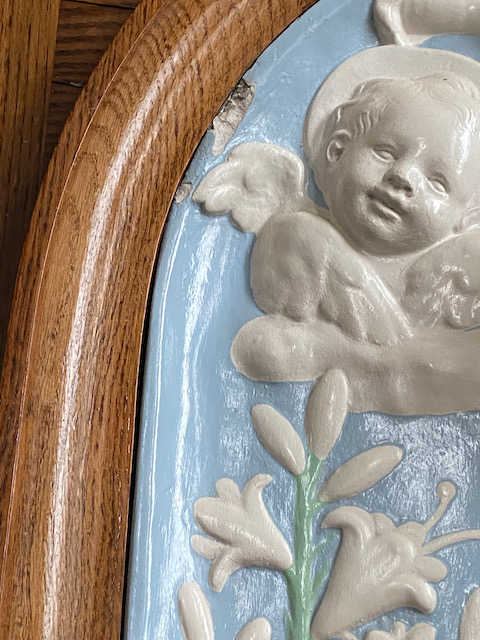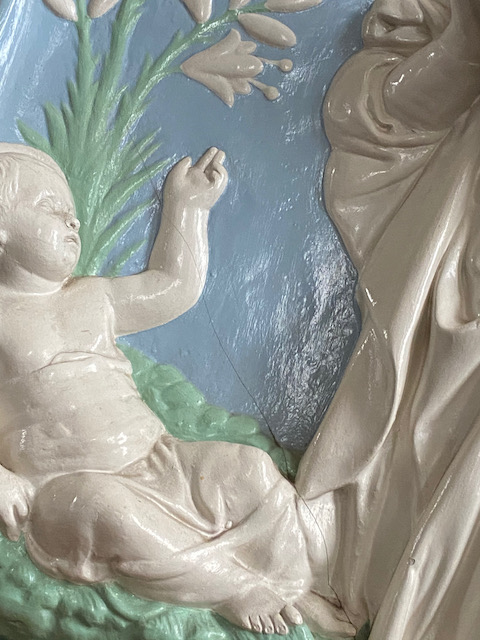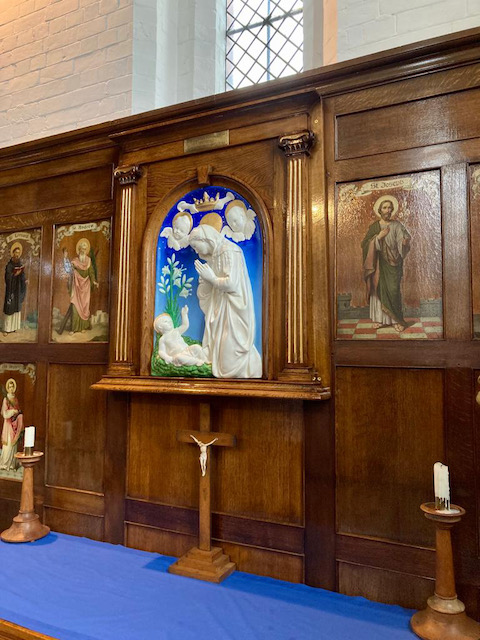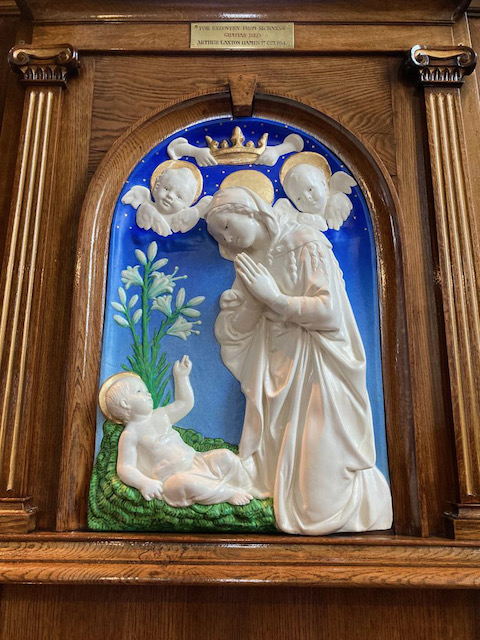 Hopefully it will be possible to find out more about the donor and about the image itself – it is likely to be a Victorian copy of a much earlier work by Luca della Robbia (1400-1482). When it was originally installed in St Andrew's the colour scheme was different – it is possible to see this even from the black & white pictures.
It was repainted in the 1970s in a very subdued way and over the past 50 years got chipped and cracked in a few places. I am most grateful for Ben Archer taking on the project of restoring it and bringing back most of the original colour scheme. He has spent many hours on this and it became a labour of love for him.
The piece is again 'altarworthy' – I am delighted by it proudly taking centre-stage in our Lady Chapel.