A number of things are happening in the next few weeks – please make a note and do come along if you can.
Parish Feast Sunday 5 December
Growing closer together with Filipino Chaplaincy
For several years the Filipino Chaplaincy has been worshipping twice a month at St Andrew's and occasionally we have done things together. In September Fr Herbert started his new role at the ports in Hull, Grimsby and Immingham with Mission to Seafarers and over the past months we realised that it is time to grow together more closely than previously.
In future, we shall worship together on a Sunday morning once a month on the first Sunday and we will start this off with a service followed by a party on Sunday, 5th December (2nd Sunday of Advent). After the Mass there will be lunch for everybody in the hall, just come along. There is no help required, all is provided. Fr Lusa Nsenga-Ngoy is going to be our guest preacher and guest of honour – his department has provided the grant paying for this. Please make a note of the date and join us.
Walsingham Cell / Pastoral Team
One outcome of the recent Parish Pilgrimage to the Shrine of Our Lady of Walsingham in Norfolk is to set up a cell which functions as well as the Pastoral Team. The idea is to meet in church for some act of worship, leaving a longer period of time for pastoral prayers and then to meet socially.
Our first meeting is on Wednesday, 8 December at 7pm for Benediction and prayers in church, followed by an Advent Meal in the Sir Robert Peel from about 8pm.
These meetings are open to everybody – just come along and join us.
Cleaning with Cake
It's more an experience than a chore – we meet twice a month on a Saturday to do some cleaning and maintenance in the church and in the garden from 9.15 to 11.15am. Importantly, there is homemade cake and biscuits, coffee and tea and excellent company. Do join us on Saturday 4th December and Saturday 18th December.
Organ Meditation Saturday 11th December, 4pm
Join us for a quiet and reflective hour of organ music in Advent to prepare for Christmas and to calm down after a busy Saturday of shopping and activity!
Carols, Beer & Christmas Cheer!
Wednesday, 15th December from 7.30pm in the Sir Robert Peel Pub, 50 Jarrom Street, Leicester LE2 7DD. If you like singing Carols and like the occasional pint of beer, this is the place to be!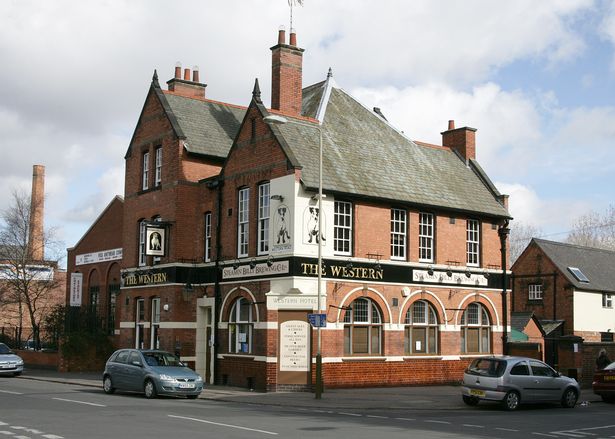 Carols, Beer & Christmas Cheer!
The 2nd instalment of this happens on Tuesday, 21st December from 7.30pm in The Western, 70 Western Road, Leicester LE3 0GA. All welcome!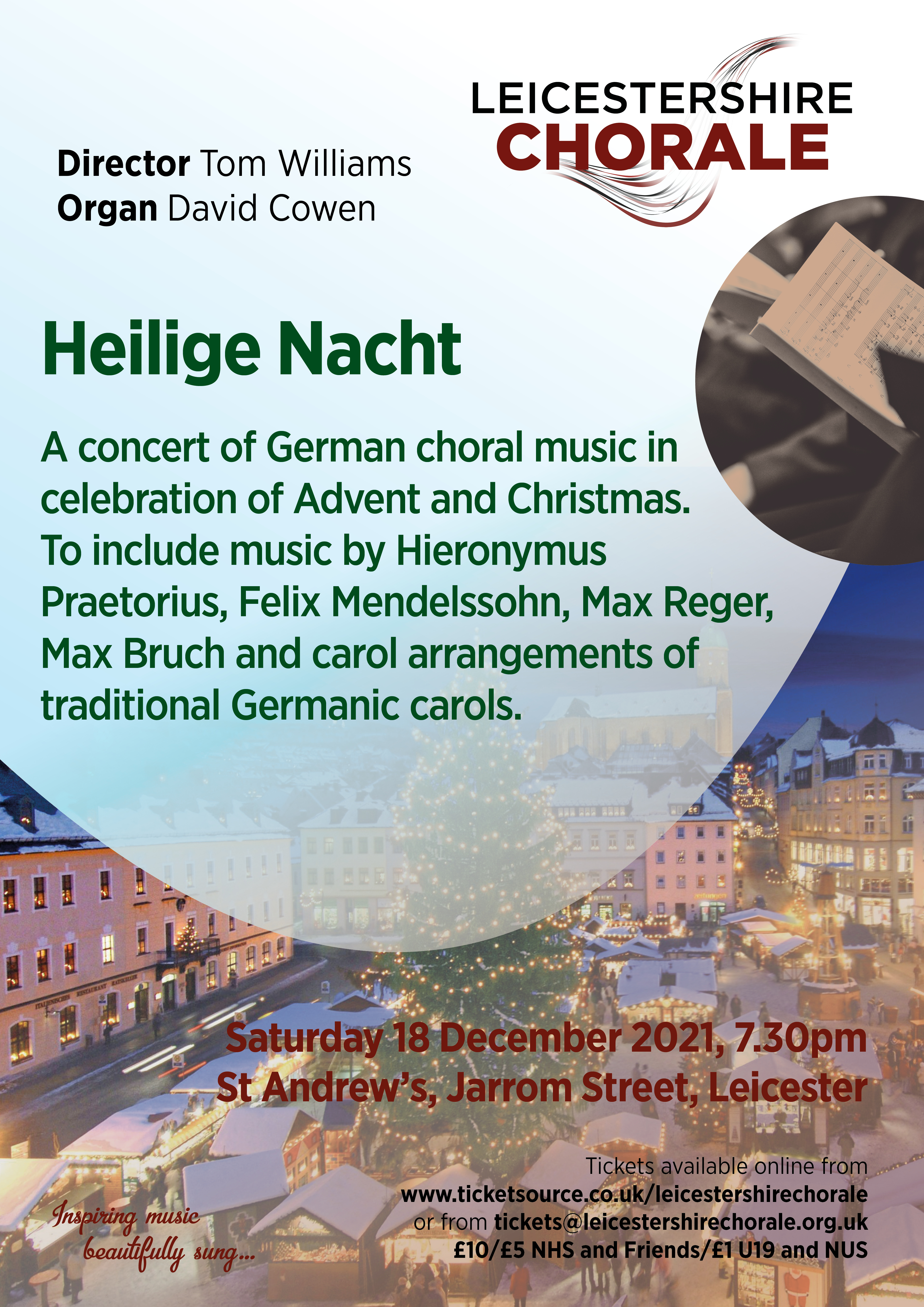 Leicestershire Chorale Concert Saturday 18 December, 7.30pm
This is going to be a wonderful occasion – Leicestershire Chorale are an excellent choir and have sung in St Andrew's before.
I have negotiated a special deal with members of St Andrew's congregation – tickets for £5 from me!
Christmas Service Times
Christmas Eve (Friday 24th December): Vigil Mass 6pm (with choir)
Christmas Day (Saturday 25th December): Parish Mass 10.30am
Boxing Day/Holy Family (Sunday 26th December): Parish Mass 10.30am